You are here
UN Women urged to end contract with G4S security firm
By JT - May 17,2017 - Last updated at May 17,2017
The Jordan BDS (Boycott, Divestment and Sanctions movement) organised a sit-in in front of the United Nations offices in Amman on Wednesday to voice support for Palestinian prisoners on hunger strike in Israeli jails and to mark the 69th anniversary of the Nakba (Photo courtesy of Jordan BDS)
AMMAN – The Jordan BDS (Boycott, Divestment and Sanctions movement) organised a sit-in in front of the United Nations offices in Amman on Wednesday to voice support for Palestinian prisoners on hunger strike in Israeli jails and to mark the 69th anniversary of the Nakba, or the day Israel was created on Palestinian land.
The protesters also demanded that UN agencies end contracts with G4S, a British multinational security services company, which is operating on occupied Palestinian land "for being part of crimes committed by the Israeli occupation authorities".
"While over 1,500 Jordanians and Palestinians continue to engage in an ongoing mass hunger strike to protest the inhuman conditions of over 6,300 political prisoners in Israeli prisoners, including 300 children and 56 women, the UN Women offices in Jordan continue to contract occupation and apartheid profiteer G4S in violation of the UN's own Supplier Code of Conduct," said a letter that the BDS handed to UN Women office in Amman.
The letter said that despite appeals by Jordanian civil society and women's rights groups for the UN agencies to end any business ties with G4S, "due to the company's complicity in human rights abuses and violations of international law in occupied Palestine and worldwide", UN Women opted to continue its work with the company.
The letter, a copy of which was made available to The Jordan Times, said BDS campaigning has caused G4S to sustain losses across the globe, and to sell 80 per cent of its business in Israel.
This achievement was made possible by the cooperation of many academic institutions, trade unions, private companies and UN agencies, with the exception of UN Women, which "instead chose to continue your silence over human rights abuses being at your doorstep", read the letter.
"As we commemorate 69 years of settler-colonialism, occupation and apartheid, we present you with yet another opportunity to reconsider your silence and to actually fulfil your commitment towards human and women's rights," it added.
It explained that G4S has a contract with the Israeli Police Academy in occupied Jerusalem, adding that Israeli forces trained there are responsible for "political repression, attacks on Al Aqsa Mosque, supervision of tree uprooting and home demolitions, as well as arbitrary arrests taking place in Jerusalem".
The letter added that some of those arrested by Israeli forces are among the political prisoners who are being held and subjected to cruel and degrading treatment in Israeli prisons.
It also said that G4S has been named for its complicity in international law violations in a 2012 report by the UN Special Rapporteur on Palestine, approved by the UN General Assembly, which urged holding such companies to account.
Furthermore, a recent report published by the UN's Economic and Social Commission for West Asia confirmed that Israel is committing a crime against humanity, namely the crime of apartheid, in which G4S is also complicit, the letter said, adding that this report calls upon states, the international community and various bodies to take steps towards ensuring an end to this crime.
"Such steps, again, begin at your doorstep by ending your relationship with the company that secures apartheid and at the same time securing your premises."
Related Articles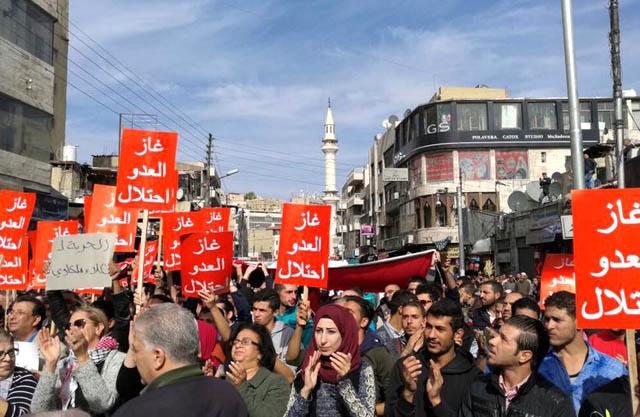 Aug 29,2017
AMMAN — Celebrating three years of resistance and awareness raising on Israel's "apartheid projects" in Palestine earlier this week, Jordan'
Mar 01,2016
AMMAN — A new security services company began manning the UNICEF station in Amman on Tuesday after the UN agency decided to terminate i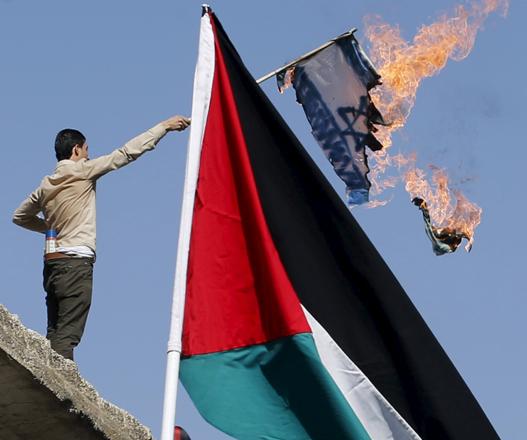 Oct 18,2015
AMMAN — The national Boycott, Divestment and Sanctions (BDS Jordan) movement has called on Jordanians to maintain a stance against the Israe
Newsletter
Get top stories and blog posts emailed to you each day.