You are here
UNFPA predicts damaging consequences after US denies future funding
By Mohammad Ghazal - Apr 08,2017 - Last updated at Apr 08,2017
AMMAN — A recent decision by the US to deny future funding to the United Nations Population Fund (UNFPA) will affect the agency's efforts to provide support for southern Syria from Jordan and to host refugee populations in Jordan, according to a UNFPA representative.
"The US defunding will affect UNFPA's efforts to provide support from Jordan across the borders to inside southern Syria, where we are providing reproductive health services and gender-based violence prevention in Daraa, Quneitra and east Ghouta governorates," Omar Gharzeddine, media specialist at UNFPA's headquarters in New York, told The Jordan Times.
These operations seek to contribute to the creation of some stability inside Syria, thus preventing further displacement into Jordan, Gharzeddine said.
He noted that the loss of US funds would lead to diminished funding for investment in Jordan's host communities as well as in the coverage of the financial burden on Jordanian health services, which provide aid to a high number of Syrian refugees.
The State Department on Monday announced it was ending US funding for UNFPA, the international body's agency focused on family planning and maternal and child health in more than 150 countries. The State Department explained its decision by stating that UNFPA "supports, or participates in the management of a programme of coercive abortion or involuntary sterilisation."
For Gharseddine, "[The loss of funding] might also result in UNFPA running out of money to pay its essential Jordan-based humanitarian staff salaries, which would lead to a loss of jobs for Jordanians hired for humanitarian work."
The US' defunding would also affect the agency's activities in Syria, Iraq, Yemen and elsewhere, he added.
Because of these cuts, an estimated 48,000 women will not have a safe delivery in Syria and other affected countries, an estimated 74,702 individuals will not benefit from gender-based violence outreach, health services and psychological support, 64 women centres and safe spaces will not provide recreational, psychosocial and livelihood skills training activities.
Meanwhile, he said, referrals for health and other specialised services will not be provided, and an estimated 1,250 health professionals will not be trained.
Without US funding, UNFPA will not be able to ensure highly needed life-saving activities in Iraq such as in the 54 women centres that provide psychosocial support to 150,154 women and girls who survived gender- based violence.
A centre dedicated to Yazidi survivors of sexual violence, that provided more than 700 survivors with mental healthcare, psychosocial support, and required medical services, in addition to delivering dignity kits to more than 55,000 women will also be affected by the US decision.
With no support from the US to Yemen, an estimated 50,000 individuals will lose access to reproductive health services, particularly pregnant women whose lives will be at increased risk during childbirth.
An estimated 5,000 survivors of gender-based violence will lose access to psychosocial support, health services and legal aid. and an estimated 47,000 young people will not benefit from reproductive health services if the US funding is cut.
An estimated half a million individuals will not receive critical information on reproductive health and gender-based violence services, and an estimated 120 health professionals will not be trained.
In a statement released earlier this month, UNFPA said the decision was based on an erroneous claim that UNFPA supported and participated in a programme of coercive abortion and involuntary sterilisation in China.
"UNFPA refutes this claim, as all of its work promotes the human rights of individuals and couples to make their own decisions, free of coercion or discrimination", the agency stated on its website.
"The support we received from the government and people of the United States over the years has saved tens of thousands of mothers from preventable deaths and disabilities, and especially now in the rapidly developing global humanitarian crises," UNFPA added.
"We have always valued the United States as a trusted partner, and leader in helping to ensure that every pregnancy is wanted, every childbirth is safe, and every young person's potential is fulfilled. We, therefore, look forward to continuing our work with the US to address these global concerns and to restore our strong partnership to save the lives of women and girls globally, within the framework of the global development goals, thereby leaving no one behind," it concluded.
Related Articles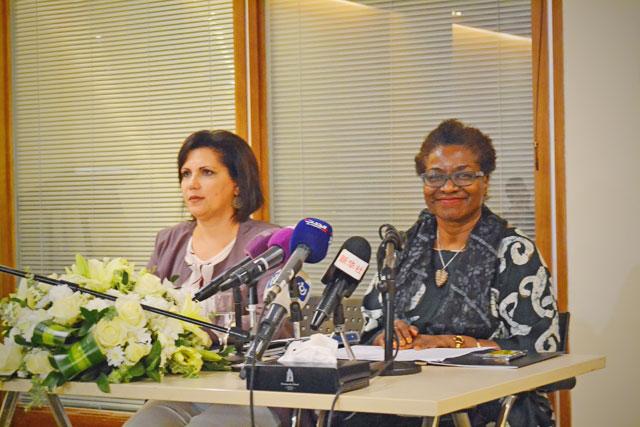 Nov 16,2017
AMMAN — Executive Director of the United Nations Population Fund (UNFPA) Natalia Kanem on Monday concluded a three-day mission to Jord
May 05,2014
The United Nations Population Fund (UNFPA), on Monday issued an urgent appeal for $7 million in additional funds to meet the sustainability of the humanitarian programme UNFPA Jordan and its partners are carrying out and to meet the needs of the growing number of Syrian refugees arriving in Jordan, especially women and young girls.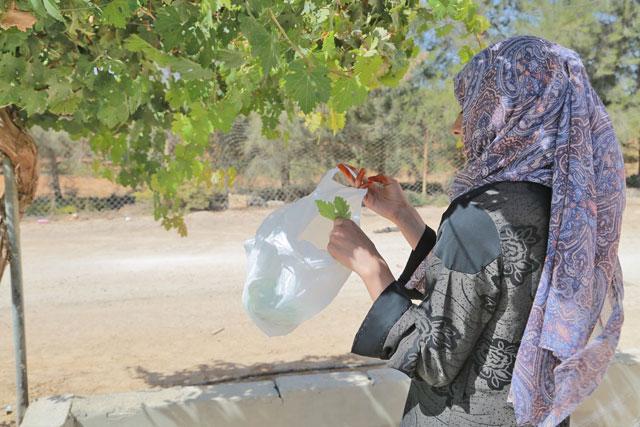 Nov 30,2017
AMMAN — The United Nations Population Fund (UNFPA) on Tuesday launched its strategy to address the needs of adolescent girls in the Whole of
Newsletter
Get top stories and blog posts emailed to you each day.