You are here
UNICEF helps thousands of vulnerable children stay warm during winter months
By JT - Dec 18,2017 - Last updated at Dec 18,2017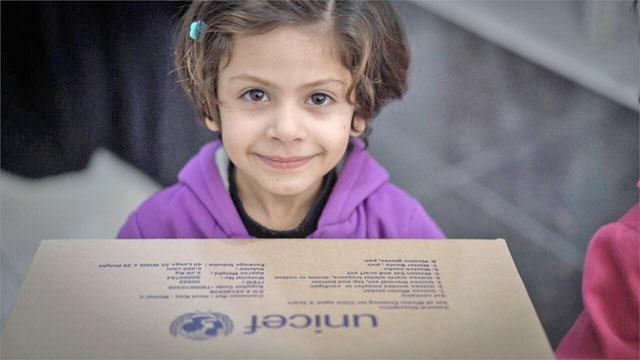 UNICEF support to children during the 2017-2018 winter includes a mixed strategy of cash support and in-kind clothes distribution to support over 120,000 disadvantaged children living in Syrian refugee camps, host communities and other remote locations (Photo courtesy of UNICEF)
AMMAN — "I was so worried. My children's shoes were old and would not have lasted the winter and I did not have the money to buy new ones," said Fahmieh, a mother of eight children living in Azraq refugee camp.
"We got new shoes this time. My old one had cracks, and would get wet easily," said her son Abdulla, 14, showing his brand-new shoes.
Fahmieh is one of the thousands of Syrian parents in Azraq and Zaatari refugee camps who received a one-time cash assistance of JD20 per child from UNICEF to support their children during the winter months, according to a UNICEF said.
Winter in Jordan can be extremely cold, with icy winds, rain and snow sometimes. UNICEF support to children during the 2017-2018 winter includes a mixed strategy of cash support and in-kind clothes distribution to support over 120,000 disadvantaged children living in Syrian refugee camps, host communities and other remote locations.
"It is a top priority for UNICEF to protect vulnerable children from the harsh cold weather, so that they remain healthy and continue to learn and thrive," UNICEF Representative to Jordan Robert Jenkins was quoted in the statement as saying.
"Thanks to the continued support from our donors and the partnership with the Government of Jordan and NGOs, we are able to help thousands of vulnerable children this winter," he added.
All children in Zaatari and Azraq refugee camps, almost 65,000, are receiving the one-time cash grant of JD20 per child, provided by the Norwegian Refugee Council with the support of UNICEF, directly to the heads of households.
Families are being informed through mobile text messages, door-to-door visits, community mobilisation, posters, flyers and awareness sessions that the UNICEF cash assistance is for the winter needs of their children, the statement said.
Outside the camps, in areas with limited access to the market, UNICEF is delivering winter kits to more than 55,000 children through partners, the statement continued.
UNICEF's 2017-2018 winterisation programme in Jordan is implemented with the support of the US, the Bureau of Population, Refugees and Migration, the German government and the European Commission's Civil Protection and Humanitarian Aid Operations Directorate, the statement concluded.
Related Articles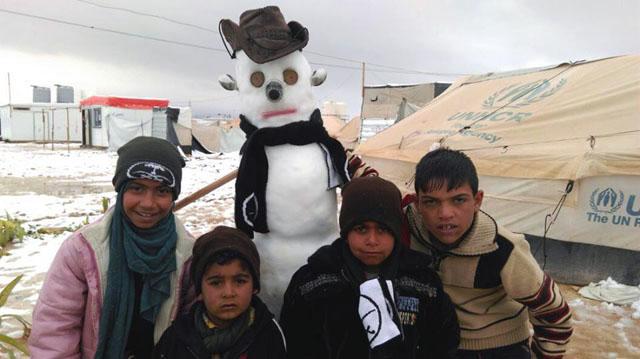 Jan 12,2015
Syrian families in the Zaatari and Azraq refugee camps have started purchasing winter clothes for their children thanks to a winter cash assistance programme launched by UNICEF in partnership with WFP last Wednesday.
Dec 14,2015
AMMAN — UNICEF and the UN World Food Programme (WFP) have launched a cash assistance programme that will allow vulnerable Syrian families in
Dec 04,2014
UNICEF Jordan on Wednesday announced that up to 80,000 Syrian refugee children in Jordan will receive cash assistance under the agency's winterisation programme.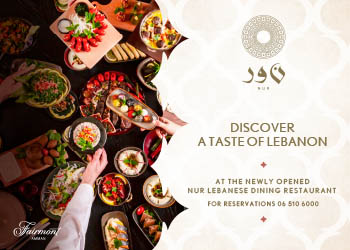 Newsletter
Get top stories and blog posts emailed to you each day.