You are here
UNRWA receives new cash pledges, yet insufficient for survival
World's action or inaction determines fate of millions of Palestinians — Safadi
By Agencies - Mar 15,2018 - Last updated at Mar 15,2018
Foreign Minister Ayman Safadi chairs a ministerial conference to garner support for UNRWA in Rome on Thursday (Petra photo)
ROME — UNRWA said on Thursday it had received new cash pledges to enable it to keep working for a few more months, but warned its long-term outlook remains in doubt.
The UN relief and works agency for Palestinian refugees is looking to cover an estimated $446 million budget shortfall that was largely caused by President Donald Trump's abrupt decision in January to effectively freeze US aid to the Palestinians, Reuters said.
A donors' conference, co-hosted by Jordan, Sweden and Egypt in Rome, drew promises from countries around the world of additional funds of some $100 million, leaving UNRWA with an uphill task to keep its core education, healthcare and food security services afloat.
Foreign Affairs Minister Ayman Safadi inaugurated the extraordinary ministerial conference, held at the United Nations Food and Agriculture Organisation (FAO) in Rome, the Jordan News Agency, Petra, reported.
In his opening remarks, he said: "Our meeting today comes in an exceptional circumstance, in which UNRWA faces a difficult financial crisis that threatens the right of millions of Palestinian refugees to live in dignity."
He added: "Our action or inaction determines whether 500,000 Palestinian students that will be able to exercise their basic right to education in school, and if millions of Palestinians will continue to receive their right to medical treatment, or if more than 1 million Palestinian refugee men and women will continue to receive assistance to meet their living needs."
"A very important first stop was reached today, but a long way is in front of us," UN Secretary General Antonio Guterres told reporters after the meeting.
"If UNRWA did not exist, if its services were not provided, the security of the region would be undermined," he added.
Washington donates about $350 million a year to UNRWA, which was founded in 1949 to aid Palestinian refugees, but so far this year has handed over $60 million. UN officials fear they might not receive any more from the United States in 2018.
Trump said in January the United States would only give aid if the Palestinians agreed to renew peace talks with Israel. The talks have been frozen since 2014, and with no negotiations in sight, envoys from around 70 countries and organisations met in Rome to discuss the funding crisis.
Going into the meeting, UNRWA Commissioner-General Pierre Krahenbuhl had warned his organisation would run out of funds in May. The new pledges gave the agency a bit more breathing room.
"It will last us a couple of months more into the middle or beginning of the summer," he said. "We need to be optimistic."
Among the countries that had offered more money were France, Qatar, Canada, Switzerland, Turkey, New Zealand, Norway, South Korea, Mexico, South Korea, Slovakia and India, he said, without giving any further details.
Humanitarian crisis
UNRWA serves an estimated 5 million Palestinian refugees in the Israeli-occupied West Bank, in Gaza, Syria, Lebanon and Jordan. It runs 710 schools, its doctors carry out a total of 9 million consultancies a year and it feeds some 1.7 million people — mostly in the Gaza Strip.
Palestinians say funding cuts would especially impact Gaza, an impoverished, enclave blockaded by Israel and Egypt where half the 2 million population rely on humanitarian aid and where the jobless rate is 46 percent.
In Gaza's Shati refugee camp, Hatem Abu Sultan has depended on UN aid to support his seven-member family but recently grew terrified that food packages, free education and medical treatment might soon dry up.
"Our lives depend on UNRWA, after God of course," the unemployed former tailor, whose parents fled the founding of Israel in 1948, told Reuters. "So if UNRWA closes its doors or services are cut, our lives will end."
In the Baqaa refugee camp in Jordan some Palestinians said public services had already been affected by the funding cuts, with UNRWA laying off garbage collectors and teachers on strike.
Baqaa, with 120,000 residents, was set up in 1968 to accommodate Palestinians who fled Israel's capture of the West Bank and Gaza in war the year before.
For most dwellers in Baqaa and other camps, UNRWA is a potent symbol of refugee identity and they fear that if it is scrapped, any hope of return to their original homes will be dashed forever.
Israeli Prime Minister Benjamin Netanyahu has voiced measured support for the US fund cut, but also appeared to acknowledge it could leave Israel — which maintains tight restrictions on the movement of people and goods across the Gaza border — facing a potential humanitarian crisis on its doorstep.
A diplomat in Rome, who declined to be named, warned that UNRWA's woes could persuade hundreds of thousands of Palestinians to try to come to Europe, possibly exacerbating the EU immigration crisis.
The United States has traditionally provided around 30 percent of UNRWA's funding, helping to cement Washington's predominant role as the chief negotiator between the Palestinians and Israelis.
Also on Thursday, Safadi discussed with his Italian counterpart Angelino Alfano means to bolster cooperation between Jordan and Italy, Petra reported.
During the meeting, Safadi and Alfano stressed the keenness to arrange a meeting for both countries' private sectors to discuss economic cooperation.
Safadi expressed his appreciation for the Italian support for the Palestinian cause.
Related Articles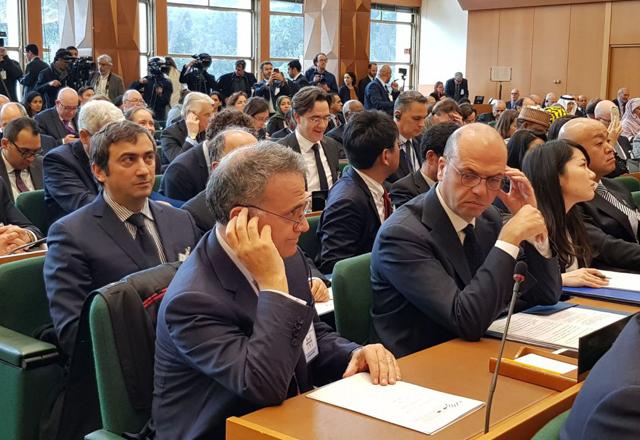 Mar 17,2018
AMMAN — The Italian Minister of Foreign Affairs and International Cooperation Angelino Alfano on Saturday announced the doubling of his coun
Mar 15,2018
AMMAN/RAMALLAH — Foreign Minister Ayman Safadi on Thursday is scheduled to co-chair a ministerial emergency conference to support the UNRWA,
Nov 14,2017
AMMAN — Foreign Minister Ayman Safadi on Monday stressed the importance of supporting UNRWA by the international community and providing the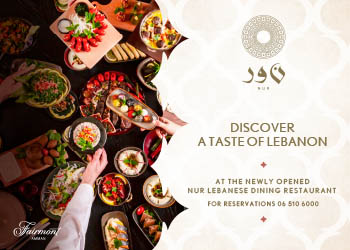 Newsletter
Get top stories and blog posts emailed to you each day.