You are here
'US assistance to Jordan hits record high'
Package reaches $1.275 billion in 2016
By JT - Sep 01,2016 - Last updated at Sep 01,2016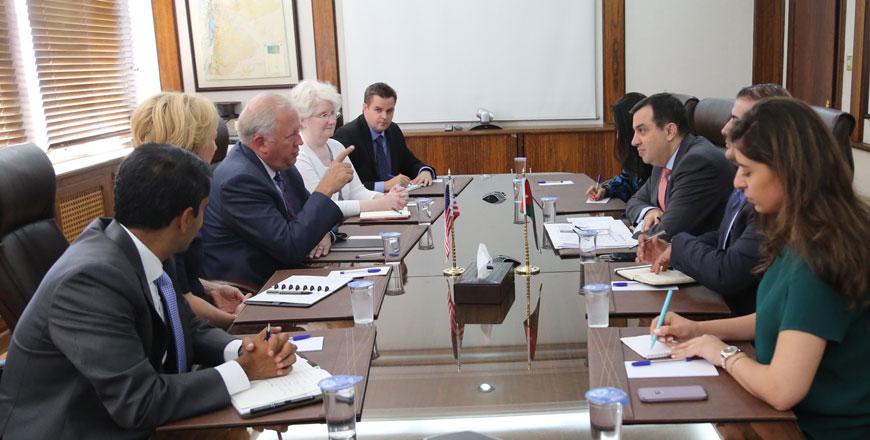 Planning and International Cooperation Minister Imad Fakhoury holds talks with US Under Secretary of State for Political Affairs Thomas A. Shannon Jr. in Amman on Wednesday (Photo courtesy of Ministry of Planning and International Cooperation)
AMMAN — The amount of US assistance provided to Jordan this year has reached an unprecedented level, standing at $1.275 billion (around JD904 million), the Ministry of Planning and International Cooperation said on Wednesday.
Jordan will be receiving the amount, which is higher than the sum in the previous MoU by $340 million, on an annual basis for three years, including the current one.
Of the total amount, $812 million (64 per cent), has been directed towards economic support, while $463 million has been allocated to military aid, the ministry said in a statement.
"This unprecedented amount signals the US' understanding of the various challenges facing Jordan," the ministry added.
Meanwhile, the US on Wednesday reiterated its support for Jordan in various sectors, the Jordan News Agency, Petra, reported.
At a meeting with Royal Court Chief Fayez Tarawneh, US Under Secretary of State for Political Affairs Thomas A. Shannon Jr. praised Jordan's efforts to instil peace, security and stability in the region and across the globe, Petra reported.
Tarawneh highlighted Jordan's economic burden in dealing with regional crises, noting that the Kingdom's infrastructure is under increasing pressure due to the Syrian refugee crisis.
He also asserted the country's vision for a comprehensive political solution in Syria, thanking the US for its continued support for Jordan's development efforts, according to Petra.
Planning and International Cooperation Minister Imad Fakhoury also met with Shannon on Wednesday and discussed the US support for the Kingdom, according to the ministry statement.
Fakhoury thanked Washington for assisting Jordan as it deals with the repercussions of the Syrian refugee crisis.
The minister also met with Simon Henshaw, the principal deputy assistant secretary at the US State Department's Bureau of Population, Refugees, and Migration.
Talks covered preparations for the upcoming UN Summit for Refugees and Migrants and the meeting President Barack Obama is hosting on the refugee crisis. Both will be held in New York in September on the sidelines of the UN General Assembly meetings.
Related Articles
Jan 15,2014
It might be difficult for the Jordanian government to hit its inflation target of 4.2 per cent in 2014, according to the Oxford Business Group (OBG).
Apr 28,2014
Orange Mobile on Sunday criticised a decision by the Telecommunications Regulatory Commission (TRC) to charge it JD156.4 million for renewing its second generation (2G) licence, describing the amount as "unreasonably high".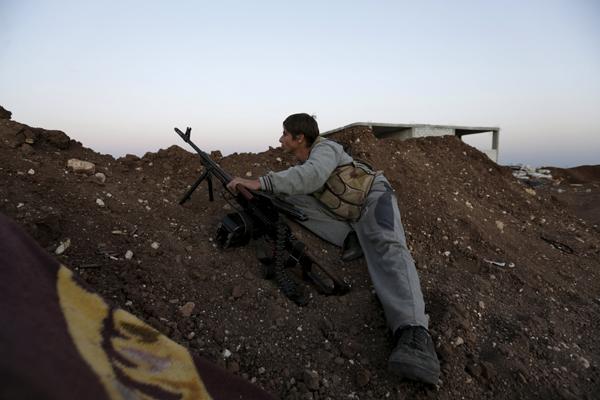 Mar 16,2016
BEIRUT — Russia's surprise withdrawal from Syria has boosted the morale of rebels, extremists and activists living in opposition-held areas
Newsletter
Get top stories and blog posts emailed to you each day.