You are here
US embassy grant to fund conservation of Roman Aqueduct of Gadara
By JT - Dec 20,2015 - Last updated at Dec 21,2015
Um Qais, site of the Decapolis city of Gadara, is located some 35km northwest of Irbid in the Kingdom's north (File photo)
AMMAN — The US embassy announced on Sunday that a $160,000 grant has been awarded to the faculty of archaeology and anthropology of Yarmouk University for the conservation and rehabilitation of the Roman Aqueduct of Gadara in Um Qais.
The award was made possible through the Ambassadors Fund for Cultural Preservation (AFCP) which supports the preservation of cultural sites, objects, and forms of traditional cultural expression around the world, according to an embassy statement.
The Roman Aqueduct in Um Qais, some 35km northwest of Irbid, is "the largest Roman water system in the world", covering 170km from Jordan to Syria — a distance more than nine times the length of the second longest subterranean aqueduct in Italy.
The grant will enable the department of conservation and management at Yarmouk University and the Department of Antiquities "to open the aqueduct tunnel to tourists and increase overall interest in the site as a tourist attraction".
Since 2001, Jordan has received around $1.7 million in grants to fund 14 cultural heritage preservation projects in places like Petra, Al Beidha, Um Al Jimaal, Abila, the Jordan Valley and downtown Amman, according to the statement.
"The United States is proud to stand as a partner in preserving and protecting Jordan's heritage sites. Tourism remains one of the foundations of Jordan's economy and the United States is committed to supporting its continued growth," the embassy said.
Related Articles
May 31,2017
AMMAN — The United States' Ambassadors Fund for Cultural Preservation (AFCP) has awarded 15 small grants and one large grant with additional
Sep 13,2015
AMMAN — US Ambassador to Jordan Alice G.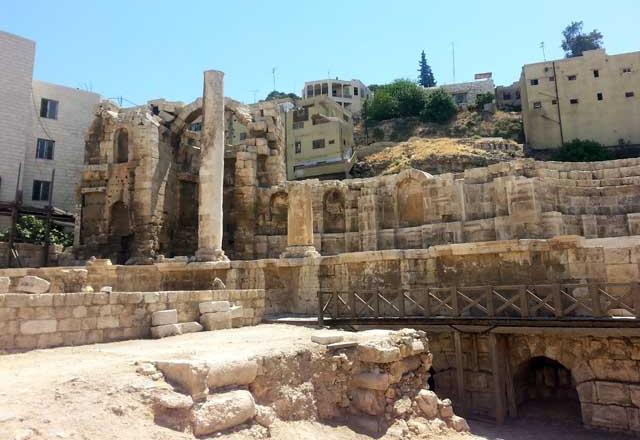 Aug 12,2014
The Hamdi Mango Centre for Scientific Research (HMCSR) will benefit from a $200,000 US grant for the restoration and rehabilitation of the Roman Nymphaeum in downtown Amman.
Newsletter
Get top stories and blog posts emailed to you each day.