You are here
Video goes viral of Jordanian journalist giving interview in shorts
By Suzanna Goussous - Jul 28,2017 - Last updated at Jul 28,2017
An image grab from a video shows Jordanian political analyst Majid Asfour talking to Al Jazeera channel during a Skype interview on Wednesday
AMMAN — A behind-the-scenes video of Jordanian political analyst Majid Asfour went viral on Wednesday after he had appeared on a Skype interview for Al Jazeera channel wearing shorts.
The video was filmed by Asfour's son, Manaf, while the analyst was taking part in an online interview with Al Jazeera to discuss the Israeli embassy shooting in Amman, which occurred earlier this week. The clip then shows the behind-the-scenes shot of Asfour with no trousers.
Asfour, who served as former editor-in-chief of Al Rai Arabic daily, discussed the incident of the Israeli embassy staffer, who shot dead two Jordanians in Amman and was allowed to leave the country due to his "diplomatic immunity".
The 12-second video, which shows the analyst wearing a suit with shorts on a sofa in his living room, as the channel's office in Amman was closed when the Jordanian government downgraded diplomatic relations with Qatar, was shared by many people on the Internet and social media, after Manaf sent it to his friends in Spain, where he used to study.
After the video was circulated on online platforms, Asfour said: "The temperature in Amman was above 30oC and I was at home, so I decided to wear a jacket, a shirt and go on air like this."
He continued jokingly that he has been working in media and politics for many years and wrote hundreds of articles, even being jailed once, but this was the first time he had received such popularity.
Manaf said the father-son relationship is jovial, adding that he was surprised by the number of shares after sending it privately to his friends in Spain. "This incident shows the power of social media, in my opinion," he told Al Jazeera.
The video received thousands of views, reposts, likes and shares on social media.
Facebook user Osama Hamdan said: "They forgot about the content and focused on a superficial part of the story. His mind is what matters."
"A politician by day and a vacationer by night," Amer Shqeir posted.
An Egyptian Facebook page reposted the video, captioning it with: "When guests come for an unexpected visit and you don't know what to wear."
"Jordan's politics summarised in a video," another user wrote.
A UK newspaper posted an article about the video saying: "This political analyst took informality to another level when he appeared on a news network interview wearing a blazer, shirt and tie but no trousers."
up
87 users have voted, including you.
Related Articles
Jul 31,2017
AMMAN — The Court of First Instance's prosecutor has levelled charges of slander, incitement and defamation against a local journalist who r
Mar 29,2015
A video of street drifters blocking a tunnel in Amman went viral on social media on Friday and Saturday, with police intensifying campaigns targeting reckless drivers.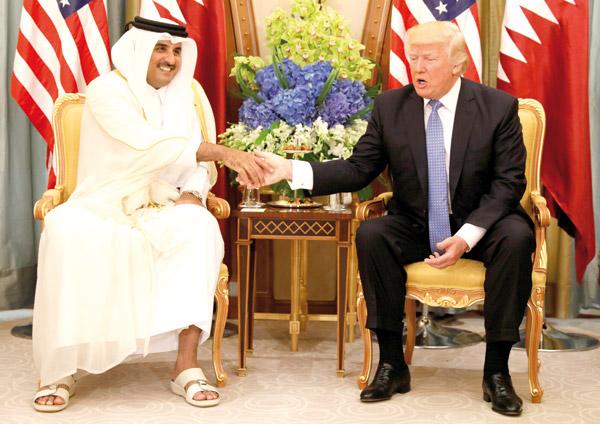 May 24,2017
DUBAI — Qatar got into a war of words with some Gulf Arab allies on Wednesday after it said hackers had posted fake remarks by its emir agai
Newsletter
Get top stories and blog posts emailed to you each day.