You are here
Video of mass harassment in Irbid provokes public ire
By Omar Obeidat - Jul 17,2014 - Last updated at Jul 17,2014
AMMAN – A video showing a large number of men harassing two girls on a street, said to be in the northern city of Irbid earlier this week, has hit a raw nerve among many Jordanians.
The video reportedly shows tens of men who had been watching the 2014 FIFA World Cup final between Germany and Argentina after midnight Sunday jeering and following the two young girls, who were also watching the match at a café on University Street, Irbid's most popular venue for seekers of entertainment and food.
In the video, which has more than 141,000 views on YouTube, the girls were walking to cross the street but were faced by waves of young men.
The girls are then seen running away from the hordes of shouting men, who continue to chase them.
Ahmad Zyoud, who owns an accessory store on the same street, said the girls entered a
nearby store and asked the shopkeeper to protect them from the harassers.
"They were scared and shocked," Zyoud told The Jordan Times over the phone Thursday, adding that the scene of harassment that night was "very unfamiliar to the city".
Faisal Sharairi was there when the incident took place.
"I was leaving a café after the football match ended and I was shocked to see such an incident," he said, adding that he thought people were demonstrating for Gaza.
Zyoud said the shop owner contacted the police, who arrived within a few minutes and arrested some people.
An officer at Irbid Police Department confirmed that several young men were arrested, adding the girls did not lodge a complaint.
Police escorted the girls to their home, the security source said.
The harassment incident was condemned by many.
Al Ghad columnist Mohammad Abu Rumman said the reported mass harassment was alarming, calling on the concerned authorities to send a strong message to the public that such incidents will not go unpunished.
In his article on Wednesday, Abu Rumman said he was surprised to see the incident, which he described as immoral and unprecedented, taking place in Irbid, some 80km north of Amman.
Irbid is home to several universities and the people there are open-minded, the columnist wrote, adding that women usually go out at night and do not complain of harassment.
Hiba Nasser, who lives in Irbid, agreed with Abu Rumman that girls find it safe to walk at night without being harassed.
However, she said that sometimes while walking in the street with friends or family members, drivers make rude comments.
Commenting on the YouTube video, Dania reacted angrily.
"What is wrong with you people!!!!!!! Is it the first time for you to see a woman walking down the street!!! You low-life…, find something else to do with your life instead of following women around," she wrote.
"What I just watched is bizarre... I feel bad for the girls," commented Ali, another viewer.
Related Articles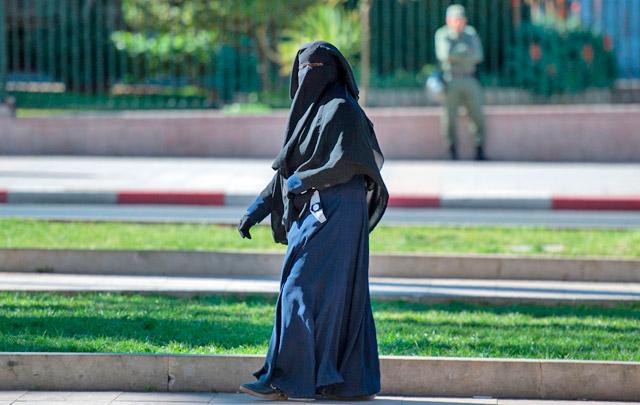 Aug 12,2017
RABAT — A video showing a group of men hounding a young woman walking alone in a Moroccan street has been shared widely on social media, spa
Dec 15,2016
AMMAN (UN Communications Group) — When Alaa Sa'di heard about PLURAL+ Film festival, an initiative of the UN Alliance of Civilisations and t
Feb 29,2016
This video "Spring and Winter" by Barakat Zaza shows the green landscape in the village of Jdeita and surrounding areas in Koura District, I
Newsletter
Get top stories and blog posts emailed to you each day.