You are here
Water Ministry to float tender for mega solar plant in south of Jordan
By Hana Namrouqa - Dec 18,2017 - Last updated at Dec 18,2017
AMMAN — The Ministry of Water and Irrigation will float next month a tender for establishing a mega solar plant in the south of the Kingdom to power its major water projects, a senior government official said on Thursday.
The studies and blueprints of the solar plant project are in their final phases, Minister of Water and Irrigation Hazim El Naser said, noting that it is one of the ministry's strategic projects to increase its reliance on clean renewable energy while reducing its power consumption, which totals 14 per cent of the country's total power production.
"The project will be constructed in Disi District within lands owned by the Water Authority of Jordan. It will generate 24 megawatts per year," Naser told The Jordan Times in a phone interview.
The minister highlighted that studies will be finalised soon, noting that the ministry will float the project's tender within weeks.
"Once operational, the solar plant will be connected to the national power grid. It will save the water sector JD4 million annually in electricity cost," Naser said.
The project will be funded by a grant worth 38 million euros from the European Union, he added.
The ministry said in previous statements to the press that the solar station will be constructed on a build-operate-transfer basis to supply the Disi Water Conveyance Project and other water ventures with electricity.
The southern region was selected to house the solar plant because it requires a large space and because the southern region's electric power grid can accommodate the generated power, according to the ministry's previous statements.
Naser said that the ministry is also undertaking several other renewable energy projects in different parts of the country, including an operational project that produces 102 megawatts of solar power per year in Qweirah in Aqaba in the south, and another plant that produces 80 megawatts annually from wind energy in Maan Governorate.
"Construction on a new solar plant to generate 50 megawatts per year will also commence early 2018. The project will be established in Duleil in Zarqa Governorate," the minister underscored.
The solar and winds plants are part of projects announced under the ministry's Energy Efficiency and Renewable Energy Policy for the Jordanian Water Sector, which seeks to achieve a 15 per cent reduction in energy consumption of billed water by the year 2025.
Related Articles
Jul 04,2015
AMMAN — Construction on the country's first mono landfill to bury sludge and biosolids and generate electricity will commence before the end
Oct 31,2015
AMMAN — More renewable energy projects will be implemented in the Kingdom after the government on Saturday announced plans for expanding the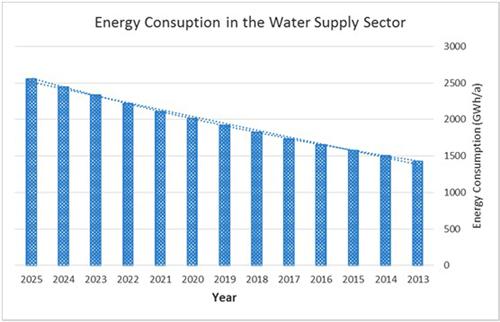 Jun 13,2015
AMMAN — Studies are under way to establish a solar plant in the southern region to supply energy to the water sector, which consumes about 1
Newsletter
Get top stories and blog posts emailed to you each day.