You are here
'We Love Reading' group creating 'army of storytellers'
By Elisa Oddone - Feb 06,2014 - Last updated at Feb 06,2014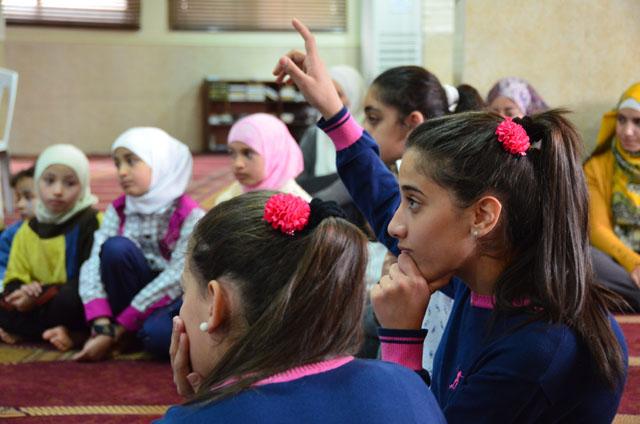 AMMAN — A small Jordanian read-aloud group for children has snowballed over the years, spreading all over the country and trickling out of its boundaries, creating umpteen mobile libraries and an army of storytellers.
Starting from an Amman neighbourhood eight years ago, the grass-roots movement "We Love Reading" (WLR) has trained almost a thousand volunteers so far on the art of reading aloud to children, and established libraries in cities where more than 10,000 children have been rapturously listening to stories.
Celebrating the end of a training course for a new group of storytellers on Thursday, Rana Dajani, the founder and director of WLR, referred to them as "social entrepreneurs".
"The first goal we had was to train them how to read aloud and how to create social libraries in their neighbourhood, and the second was to provide them with adequate skills to become social entrepreneurs, thus creating their own projects and tackling problems within their communities," Dajani told The Jordan Times.
"This is a springboard for the future," she added.
After relocating to Jordan from the US, Dajani could not find good libraries for her children in the capital, something they missed from America and craved in Jordan, so she decided to act.
First alone, then followed by a group of women, they started reading books at mosques, churches or social centres in their neighbourhoods to children in the four-10 age bracket.
At the end of the session, the children could borrow copies of the book to read at home.
Today, the initiative is a widespread reality implemented in 15 other countries around the world including Germany, the US and Uganda, according to Dajani.
The training, a US government-funded project via the Middle East Partnership Initiative, lasted eight months with theoretical seminars and on-site visits to the new libraries scattered around Jordan.
"We, at the American embassy, have a special feeling about this programme because it was born of a dream that Rana Dajani had after living in the United States," American Ambassador to Jordan Stuart E. Jones told the trainees.
"Rana was inspired by the public library system that she observed while she studied in the US. She observed how public libraries became centres of the community and brought people together," he said.
"Our public libraries in the US are places where education is available to everyone who comes in. They are places where children are inspired to learn," Jones added.
Two of the volunteers have opened a library, reading stories aloud in the Zaatari village where Syrian refugees are hosted by Jordanians.
They built a library for both Jordanian and Syrian children to support peaceful integration amid a humanitarian crisis, Dajani said.
Children whose parents read to them tend to perform better in school, have a better vocabulary, are more curious and creative, and learn how to express themselves clearly and confidently, she noted, citing several studies.
"Reading is important for children and adults alike. It is a source of information and knowledge; reading is like a place one goes to — to feel relaxed, run away from what causes you pain [to what] makes you feel good, providing a source of inspiration, but this process must start in childhood," Dajani said.
Related Articles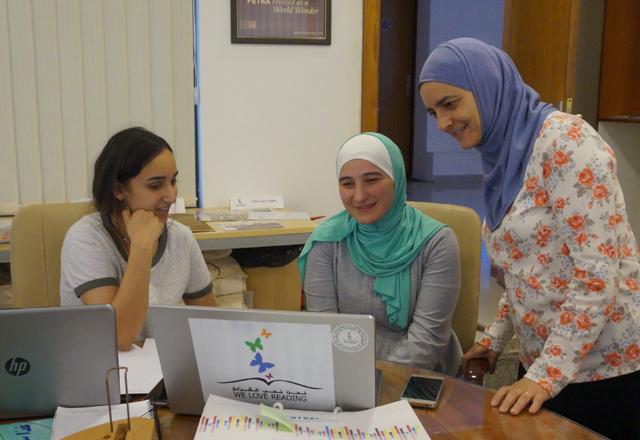 Sep 07,2017
AMMAN (UNESCO) — A passionate change maker, Rana Dajani founded "We Love Reading", a community-based programme designed to foster the love o
Nov 01,2017
AMMAN — Rana Dajani, an associate professor at the Hashemite University, has been selected by the Radcliffe Foundation for Advanced Study at
Sep 23,2014
A Jordanian children's education initiative, titled "We Love Reading," won the 2014 World Innovation Summit for Education (WISE) award for its role in building a society of creative people in education.
Newsletter
Get top stories and blog posts emailed to you each day.