You are here
Women's commission hails no gender specification on gov't recruitment
By Ana V. Ibáñez Prieto - Jan 27,2018 - Last updated at Jan 27,2018
AMMAN — The Jordanian National Commission for Women (JNCW) has welcomed a circular by Prime Minister Hani Mulki on Wednesday calling on all ministries, official departments and public bodies not to specify the gender of the candidates to fill available job vacancies, noting that "the candidate selection shall be carried out according to competitive eligibility regardless of gender, except in those cases of compulsory nature".
The decision comes in line with the provisions of Article 22 of the Jordanian Constitution, which stipulates that "appointment to any government office or to any institution attached to the Government, or to any municipal office, whether such appointment is permanent or temporary, shall be made on the basis of merits and qualifications".
JNCW, in a press statement issued on the same day, said that "this decision reinforces gender-based justice and equality, which the commission always seeks."
"We [JNCW] have long demanded the freedom of the applicants to assess their capability to face the described working conditions themselves — especially in those vacancies which claim that the job can not be performed by a woman due to long working hours or the requirement of field work," the statement continued, noting that the commission has addressed letters to the concerned employers denouncing that "such job postings do not comply with the principle of justice and equal opportunity in accordance to the provisions of the Jordanian Constitution".
"This is a great step forward, but it is not enough," JNCW Secretary General Salma Nims told The Jordan Times, stressing that the commission is advocating for the abolition of Article 69 of the Labour Law, which "allows ministers to decide the industries and jobs in which it is prohibited to engage women, and the working hours during which it is not allowed to employ females".
In addition, Nims highlighted the lack of female Sharia (Islamic law) judges in Jordan, noting "the importance of engaging women in such positions, as Sharia courts often deal with family issues in which women find themselves in a weaker position".
"The law allows the engagement of women in this profession, but we have not been able to see this come into practice in Jordan," she concluded, highlighting the presence of female Sharia judges in neighbouring countries as an example to be followed by the Kingdom.
Related Articles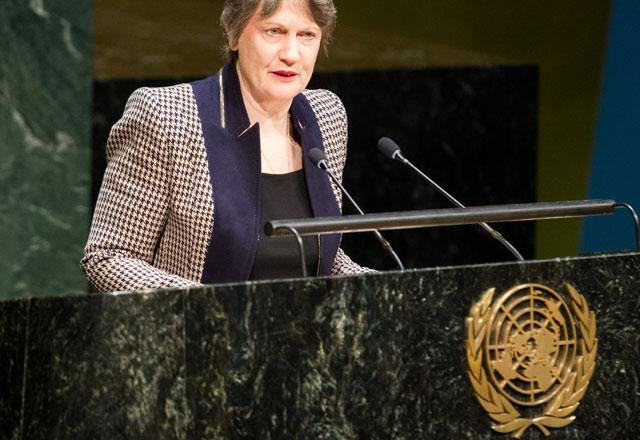 Apr 01,2015
The Jordanian National Commission for Women (JNCW) on Wednesday reiterated its commitment to lobbying for women's rights in cooperation with civil society.
Nov 22,2017
AMMAN — The Jordanian National Commission for Women (JNCW) on Wednesday launched the 2017 edition of the 16 Days of Activism against Gender-
Jun 08,2014
Salma Nims, the newly appointed secretary general of the Jordanian National Commission for Women (JNCW), on Sunday pledged to build on the achievements of the commission and to strengthen ties with civil society.
Newsletter
Get top stories and blog posts emailed to you each day.