You are here
Women plumbers unclog culture of shame
Leaking pipes come as blessing in disguise for housewives
By Muath Freij - Mar 06,2017 - Last updated at Mar 06,2017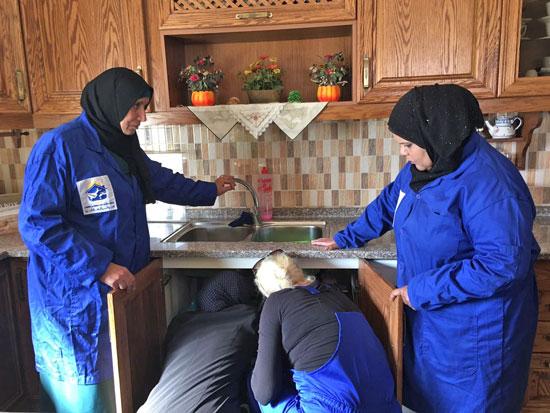 Women plumbers work on a kitchen sink at a house in Madaba, some 30km southwest of Amman, recently (Photo by Muath Freij)
AMMAN — A tap problem in her house prompted Thekrayat Abu Al Qasem to learn the basics of plumbing and depend on herself to troubleshoot any plumbing problems in the house.
It all started after Abu Al Qasem was forced to invite a male plumber to fix the problem at her kitchen. She said the plumber did not fix the problem and caused other problems instead.
"I stood baffled trying to fix it, but I could not, so I decided to take part in a training course five years ago and later I started working in this profession," she told The Jordan Times in a recent interview.
Abu Al Qasem's decision not only allowed her to save on plumbing costs, but also landed her a job and brought in more money.
Khawlah Al Sheikh, the president of the Plumbing and Energy Cooperative Society, also had a similar story."The idea started in 2002, when I took part in a course on water usage. At the time, I used to volunteer, go to houses and raise women's awareness on how to save water," she recalled.
Again, a leaking pipe came as a blessing in disguise. Helplessness motivated Sheikh to master the skill to deal with plumbing fixtures.
"Therefore, in 2004, I and 14 other women participated in a vocational training course for this purpose. It took me two years to get the proper experience," she recounted.
Sheikh, a mother of three, said that when she started in this profession, she was the only female plumber in Jordan.
"Later, I started training other women, because they are the ones who mostly work at home and deal with plumbing problems," she said.
"My students became my colleagues, and we thought of establishing a society in 2015."
Sheikh noted that 15 women graduated from the society and they all work around Jordan.
The culture of shame may be an obstacle in their way, but Sheikh stressed that there is nothing to be ashamed of in being a female plumber.
Abu Al Qasem said her family did not oppose her decision.
"On the contrary, they supported me because I can fix any problem at the house. Now I can end housewives' plumbing nightmares in my neighbourhood as well."
Related Articles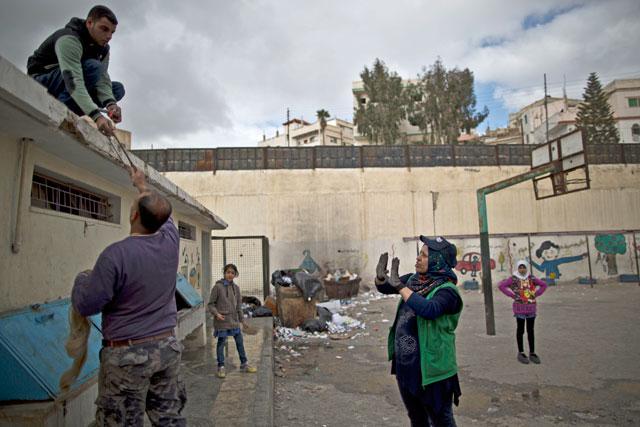 Oct 27,2016
ZARQA — It is graduation day, and Maryam Mutlaq is celebrating her transformation from stay-at-home mom to licensed plumber.The training too
Jun 11,2017
AMMAN — More than 977,534 women have started their own business since the launch of the Micro-fund for Women (MFW) in 1996, with a total of
Sep 20,2017
AMMAN — In a country where 81 per cent of women are unemployed, according to UNHCR figures, it is highly unconventional to see women partici
Newsletter
Get top stories and blog posts emailed to you each day.