You are here
Women win quota in local councils as Senate comes out triumphant
By Raed Omari , Petra - Sep 20,2015 - Last updated at Sep 20,2015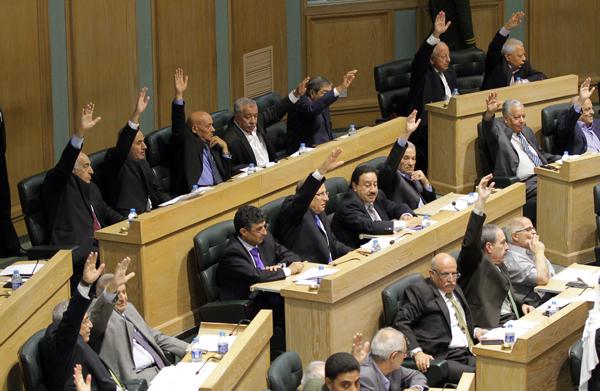 Senators and deputies attend a joint meeting to settle legislative differences over three bills on Sunday (Photo by Osama Aqarbeh)
AMMAN — The Senate on Sunday won its duel with the Lower House over the 2015 decentralisation law, earning women, in the outcome, a quota the elected governorate councils under the said law.
The victory came during Sunday's joint session, when an overwhelming majority of legislators voted in favour of the Upper House's amendments to the law, under which 10 per cent of the elected governorate council seats are allocated for women.
Subsequently, the number of the elected governorate council members will increase to 85 from 75 after adding the women's quota.
The deputies themselves had initially approved a 15 per cent women's quota, supporting a proposal by MP Wafaa Bani Mustafa in that regard, but they went back on their decision ahead of the final vote.
However, MPs had their own triumph during Sunday's session, when they had their amendments to the Independent Elections Commission Law (IEC) and the draft prohibition of chemical weapons law endorsed by an overwhelming majority of lawmakers present.
In the final version of the IEC bill, appointment in the oversight body will be under the jurisdiction of the civil service by-law, as worded by MPs, and not according to a special by-law as senators wanted.
Under the House's changes made to the prohibition of chemical weapons bill, only tear gas in the form of grenades or aerosol cans and "no other chemical agents" shall be used by security bodies to control riots.
The Senate had insisted that all chemical agents, including tear gas, should not be used, even in crowd control, as MPs had proposed.
Sunday's joint session was the 16th since 1947 in which the two Houses met to resolve their legislative differences, the Jordan News Agency, Petra, said.
The present 17th Parliament has convened in six of these joint meetings so far to resolve lawmakers' disagreements over 11 draft laws hitting a record in the number of disputes since the establishment of the Kingdom, according to Petra.
According to Article 92 of the Constitution: "Should either House twice reject any draft law and the other accept it, whether or not amended, both the Senate and the Chamber shall hold a joint meeting under the chairmanship of the president of the Senate to discuss the matters in dispute."
Related Articles
Sep 14,2015
AMMAN — The Lower House on Sunday rejected the Senate's amendments to the 2015 decentralisation bill, insisting on a law free of women's quo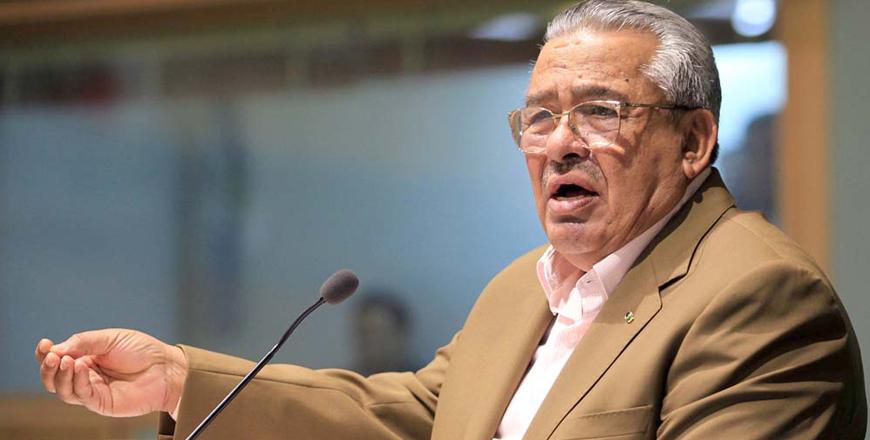 Sep 18,2015
AMMAN — The two Houses of Parliament will meet in a joint session on Sunday to settle their disagreements on the 2015 decentralis
Sep 07,2015
AMMAN — The Senate on Monday upheld for the second time its position on the 2015 amendments to the Independent Elections Commission (IEC) La
Newsletter
Get top stories and blog posts emailed to you each day.