You are here
World inventors help refugees improve their living conditions
By Camille Dupire - Jan 28,2018 - Last updated at Jan 29,2018
Participants from Lebanon, Egypt, France and Austria, among other countries, pose for a group photo at King Hussein Business Park in Amman on Sunday (Photo courtesy of MITEF)
AMMAN — A global competition aimed at finding innovative, long-term solutions to address the challenges faced by refugees in the fields of healthcare, food, housing and education, among others, on Sunday announced the five winning teams who will receive a $20,000 prize to develop their project.
Launched in 2016 by the MIT Enterprise Forum (MITEF) Pan Arab on the occasion of World Refugee Day, Innovate for Refugees (IFR) "brings together people who have tech-based ideas to help improve the daily lives of displaced communities", explained Muzna Shihabi-Barte, communication officer at MITEF.
One of the participants in the competition, Souraya Eid, came from Lebanon with her two colleagues to present "Flowy" a standalone solar-powered hand-washing basin.
"We live in a world where water scarcity has become one of the most worrying issues which compounded many other challenges related to hygiene, health and so on," she told The Jordan Times at the event, noting that "with Flowy, we seek to minimise water losses by 95 per cent through a water recycling system that produces very minimal waste".
The mobile unit allows refugees to wash their hands in a quick and sanitary way in any environment, then collects the water which is used by the next individual after being fully disinfected.
"Not only does it help refugees preserve water for other purposes in an environmentally friendly way, but it is also a very cost-saving method for humanitarian actors," her teammate Richard Nasr stressed.
NCfilter, a project developed by an Egyptian team, also focused on water-related issues, presenting off-grid water filters easily installable in refugee living environments.
"Through the use of nanotechnology, we were able to develop nano-fillers from waste materials that are locally available. These nano-fillers help swell and decrease the pore sizes of filter membranes, thus allowing the conversion of filthy water into pure water suitable for healthy drinking," the team members explained.
The need to use locally available materials was also the main concern of Lebanese architect Sara Maassari and her team, who developed Hope in Sand and Pipes, a transitional shelter for refugees with minimum maintenance requirements and environmental considerations.
"Our aim is to train refugees on how to build these shelters as an alternative to existing emergency accommodation. Studies have shown that refugees are usually displaced for an average of 17 years, so it is important for them to feel relatively 'at home' during that period," Ghina Yamak, a 24-year-old architect working on the project explained, highlighting the enhanced comfort provided by these modular designs.
Indeed, the team found out through research conducted on the Design Builders application that their environmental shelters would help improve refugees' living quality by 70 per cent in the winter and 60 per cent in the summer.
"With this project, we not only expect to improve the daily lives of refugees, but also to provide them with valuable architectural and building skills through an online training provided by our team of professional architects," another team member, Fatima Belok, explained.
"Throughout those three days, we have witnessed really amazing projects in all kinds of fields," Shihabi-Barte said, citing Akyas, a single-use biodegradable toilet invented by Jordanians, Sehtak, a free self symptom-checking device developed by three Lebanese women and More Than One Perspective, an online vocational training programme developed by an Austrian team, among others.
The MITEF officer noted that most of the teams include at least one refugee, who helps ground the project to real-life challenges experienced by refugees.
This was the case of "Hey Doc!", a mobile app developed by Ahmed and Salah Al Hidiq, two Palestinian refugees living in Lebanon.
"Hey Doc! is a platform that connects patients with doctors around the globe to receive advice on non-urgent medical issues," the co-founders explained, noting that "when someone suffers from a minor infection or an unexplained rash, they do not necessarily want to go to the doctor. Instead, they tend to prefer the Internet to get quick and efficient support."
Through Hey Doc!, patients can therefore get in touch with accredited professionals who will chat with them on a Whatsapp-like platform and help them to assess and solve their medical issue.
"We developed this chatting format because people are much more comfortable using services they are familiar with, while still preferring to be in control of who will answer their questions," the two men said.
Out of the 1,800 applications received this year, 20 teams were invited to attend the final stage of the competition held in Amman on January 27-28, five of which were awarded the final financial support to develop their idea, according to Shihabi-Barte.
Related Articles
Dec 30,2017
AMMAN — The MIT Enterprise Forum (MITEF) for the Pan Arab Region announced that 20 teams from 12 countries qualified for the Innovate for Re
Aug 23,2017
All the major cities of India have gone through a name change and since I have not visited my home country for sometime, it takes me a while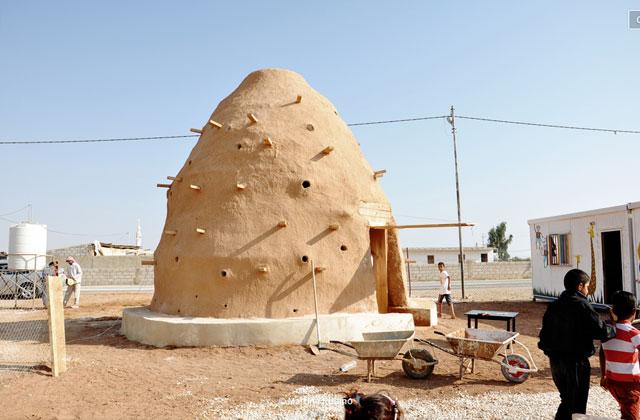 Feb 12,2018
AMMAN — Stricken by the realisation that two out of three refugee children tend to drop out of education due to the lack of schools located
Newsletter
Get top stories and blog posts emailed to you each day.