You are here
Young architects, designers launch urban intervention to revive Amman
Project seeks to encourage residents to use public transport, pedestrian areas
By Suzanna Goussous - Sep 06,2016 - Last updated at Sep 06,2016
As part of 'The Z Project', designers have painted designs and patterns on pavements and roads between Ras Al Ain and downtown Amman (Photo courtesy of Amman Design Week)
AMMAN — Young architects and designers have launched an urban intervention project to revive old and abandoned sites in Amman and raise awareness of pedestrian culture, organisers said on Tuesday.
The team, in cooperation with the Greater Amman Municipality (GAM) and the Central Traffic Department, has painted designs and patterns on pavements and roads between Ras Al Ain and downtown Amman, to encourage people to pay attention to street signs, Jordanian architect and organiser Dana Halasa said.
As part of "The Z Project", volunteers and young architects have also rebranded a shuttle bus that transports people between venues for Amman Design Week (ADW), Halasa said, aiming to promote the use of public transport among residents and limit traffic jams.
She said the designers are hoping the colourful patterns will attract people's attention and encourage them to use public transport and pedestrian areas in the capital.
"Amman has pleasant weather nine months of the year; this is why we should work on pedestrian areas. We chose to start from Ras Al Ain and downtown areas because they are an extension of the history and culture of Amman," Halasa said.
The architects focused on the outdoor pedestrian experience, following a "place-making" strategy, which she said was based on designing the public realm, including the area surrounding the place and the space between buildings.
"We conducted a social study, talked to the local community, surveyed the interaction and drew some maps for the plan," Halasa added.
According to the architect, residents said there were no public spaces or parks for families and children to spend leisure time.
"We tried to implement the idea to encourage people to walk, it's a very nice touristic and cultural experience, to feel the chaos and the vibrant atmosphere of the city," she said.
The group worked for three weeks prior to the ADW opening on September 1 to create a public realm that is inclusive and bridges east and west Amman, to increase green spaces in Ras Al Ain and raise pedestrian awareness.
"Using public transportation is something we highlight, especially now that the Bus Rapid Transit is to be launched in 2018. We have to recognise that public transport is the solution to many problems in the city," Halasa added.
Many schools and universities have contacted initiative members to improve the pedestrian areas in and around campuses, she said. "It is rooted in education… we aim to raise social awareness of these issues."
"The simple things we do enhance the quality of life for people. When you live next to a park that you can take your children to after school, these things, although intangible, enhance the quality of life and make people happier," she added.
Ayman Smadi, executive director of GAM's transport and traffic department, said the project matches the plans and interests of the municipality to revive the old areas of Amman and to appreciate neglected parts of the capital.
"We identified what needs to be upgraded in streets, pedestrian areas and shuttle buses. We also rehabilitated the [Ras Al Ain Gallery's] Hangar and worked with the infrastructure surrounding it," he told The Jordan Times.
The most important part of the initiative, Smadi said, is that it brought together engineers, designers, students, organisers and officials to see how the real world functions.
"There are currently six shuttle buses called 'Makook Al Balad' to transport people in that area, with creative designs on them, and with WiFi service available," he added.
He said the project will continue after ADW to beautify the city, invest in the old spots in Amman and make areas more pedestrian-friendly for residents.
Related Articles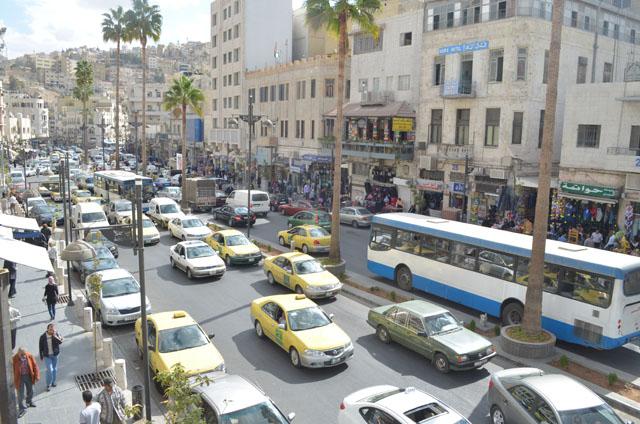 Oct 15,2014
The Greater Amman Municipality (GAM) will start operating shuttle buses in downtown Amman on Thursday, a municipality official said on Wednesday. 
Sep 10,2016
AMMAN — As the Amman Design Week (ADW) concluded on Friday, designers, architects, and visitors voiced hope more attention would be paid to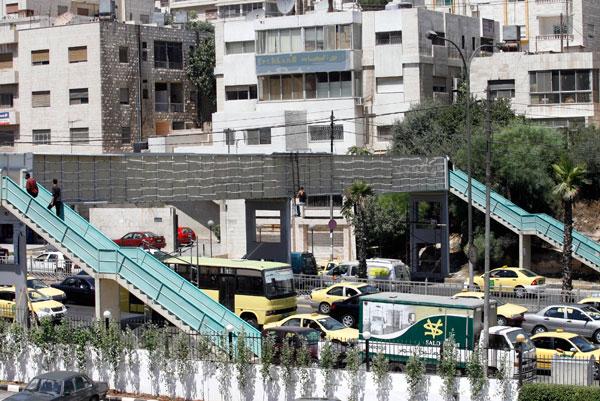 Jan 06,2016
AMMAN — The Greater Amman Municipality (GAM) plans to construct eight pedestrian bridges in the capital this year in the interest of public
Newsletter
Get top stories and blog posts emailed to you each day.