You are here
Air strikes kill 22 in northwest Syria in 48 hours — monitor
More than 330,000 people have been killed in Syria since 2011
By AFP - Sep 21,2017 - Last updated at Sep 21,2017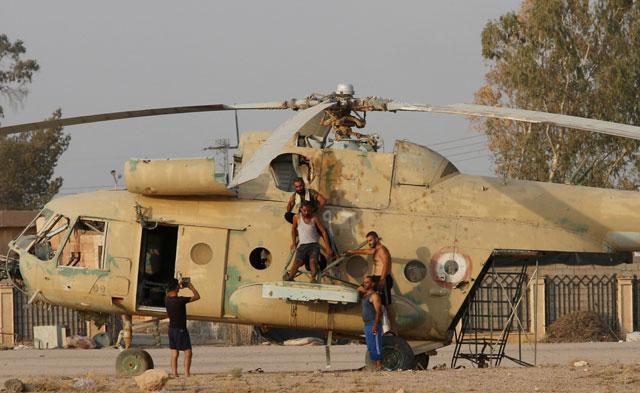 People take a picture on a damaged helicopter in Deir Ezzor Airport, Syria, on Wednesday (Reuters photo)
BEIRUT — At least 22 civilians have been killed in 48 hours of heavy air strikes by Syria's regime and its ally Russia in northwestern Syria, a monitor said on Thursday.
The strikes hit areas in the provinces of Idlib and Hama, where an internationally agreed truce zone is meant to be in place, and come in response to an offensive launched on Tuesday by extremists.
Idlib, along with parts of neighbouring Hama and Latakia provinces, forms one of four so-called de-escalation zones agreed last May by regime allies Russia and Iran and rebel backer Turkey.
The agreement has brought relative calm to the regions involved, but the Syrian Observatory for Human Rights has reported dozens of raids on Hama and Idlib since Tuesday, when extremists began attacking government positions.
"The Russian and regime aircraft are practically not leaving the sky over Idlib and Hama," the Britain-based monitor said.
On Thursday, at least four people including a father and his two daughters were killed in Russian raids on the town of Khan Sheikun in Idlib, the monitor said, raising the civilian death toll in 48 hours of strikes to 22.
Dozens more have been injured, according to the observatory, which relies on a network of sources inside Syria and says it determines whose planes carry out raids according to type, location, flight patterns and munitions used.
Jihadist factions led by a former Al Qaeda affiliate, which are not included in the de-escalation deal, launched a fierce assault on Tuesday on a string of government-held villages along the border between Idlib and Hama.
The fighting erupted just days after Iran, Russia and Turkey announced they would jointly police the safe zone in Idlib, Hama, and Latakia provinces.
Russia has already deployed military police to the other three safe zones — Eastern Ghouta near Damascus, parts of the south and some areas of the central province of Homs.
The de-escalation agreement excludes the jihadists of the Daesh terror group and Hayat Tahrir Al Sham, an alliance dominated by Al Qaeda's former Syrian affiliate.
More than 330,000 people have been killed in Syria since the conflict began with anti-government protests in March 2011.
Related Articles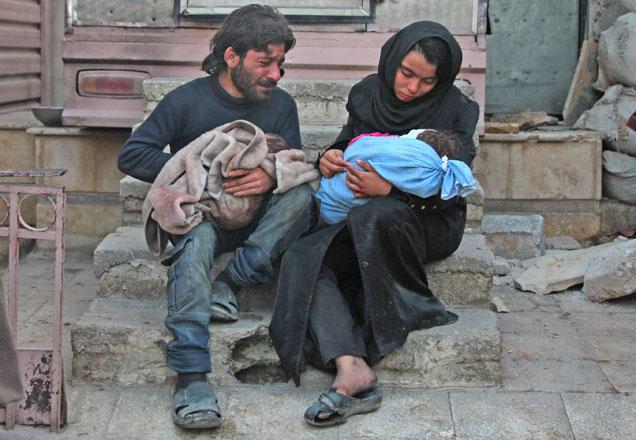 Jan 10,2018
ANKARA — Turkey called on Russia and Iran on Wednesday to pressure Syrian authorities to halt a military offensive in Syria's rebel-held Idl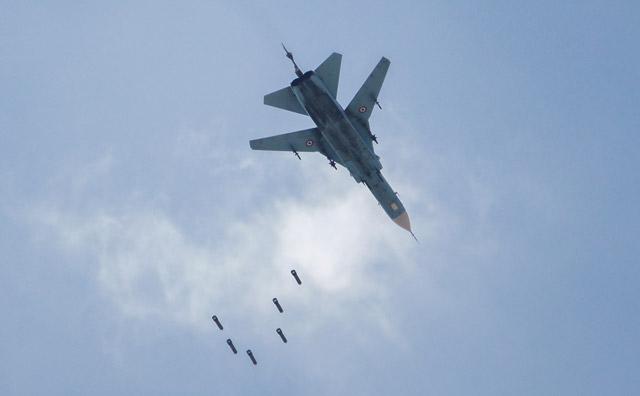 May 06,2017
BEIRUT — Fighting between Syrian rebels and government forces eased on Saturday as a Russian-led effort to shore up a ceasefire took effect,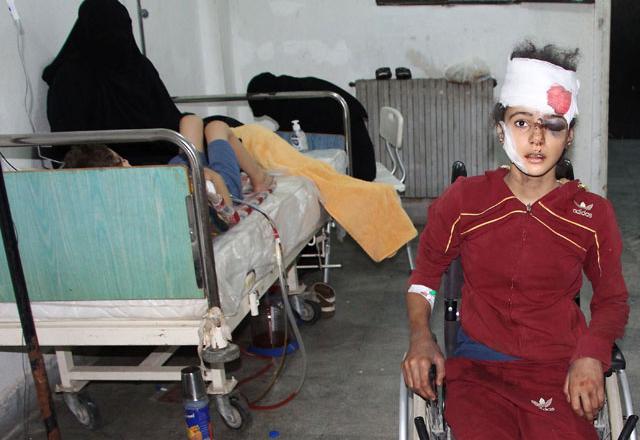 Sep 25,2017
BEIRUT — Russian air strikes on northwest Syria's mainly extremist-controlled province of Idlib on Monday killed at least 37 civilians inclu
Newsletter
Get top stories and blog posts emailed to you each day.