You are here
Ancient mining ops buildings found in Egypt — ministry
By AFP - Jan 11,2018 - Last updated at Jan 11,2018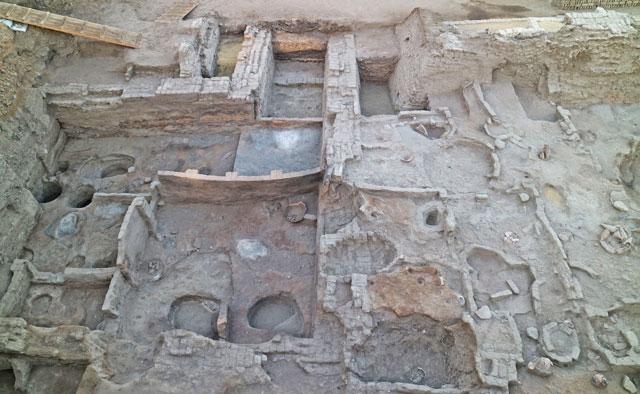 This handout photo dated December 9, 2017, and provided by the Egyptian ministry of antiquities on Thursday shows the ruins of two buildings used to supervise mines in ancient Egypt more than 4,400 years ago after they were discovered in the Tal Edfu area, north of Aswan, by a US-Egyptian mission (AFP photo)
CAIRO — The ruins of two buildings used to supervise mines in ancient Egypt more than 4,400 years ago have been discovered in the south, the antiquities ministry said on Thursday.
The find was made by a US-Egyptian mission in the Tal Edfu area north of the city of Aswan.
One building was from the era of the pharaoh Djedkare Isesi of the fifth dynasty which ruled Egypt more than 4,400 years ago, the ministry said.
The other was constructed during the sixth dynasty which ruled between 2,323 BC and 2,135 BC.
"The complex consists of two massive buildings containing many rooms and it is yet to be fully examined," the antiquities ministry's Ayman Ashmawy told AFP.
"These buildings were used as administrative buildings for the mining teams which would head to the eastern desert to search for gold, copper and precious stones."
The mission found a large number of seals "used to seal everything that would enter and leave storage", in addition to correspondence between officials and the pharaoh, he said.
According to historians, Djedkare Isesi's era was known for its expeditions to extract raw materials, especially copper, from south Sinai.
Separately near Aswan, an Egyptian team found a limestone funerary plate 40 centimetres tall and 27 centimetres wide, Ashmawy said.
It was found in the temple of Kom Ombo where a 25-centimetre-tall sandstone statue of a person squatting and two statues of the god Horus were also discovered.
Related Articles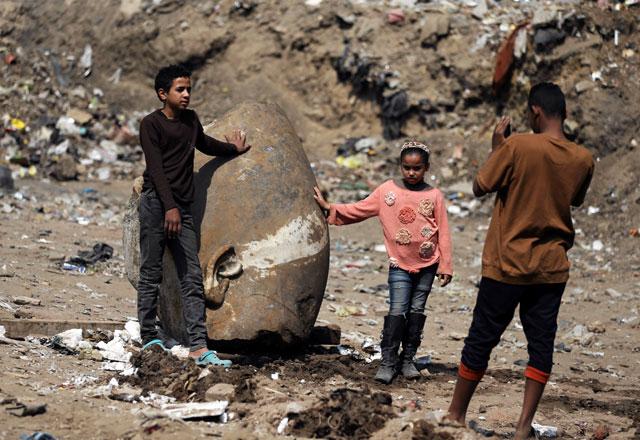 Mar 09,2017
CAIRO — Archaeologists from Egypt and Germany have found a massive eight-metre statue submerged in ground water in a Cairo slum that they sa
Aug 16,2017
CAIRO — Egypt archaeologists have discovered three ancient tombs containing sarcophagi in the south of the country in a cemetery dating back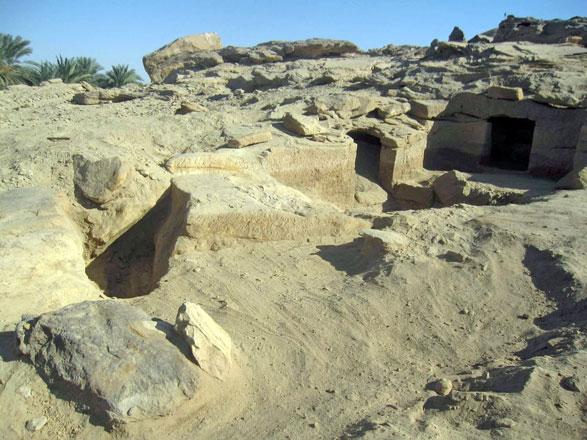 Jan 11,2017
CAIRO — Swedish archaeologists have unearthed a dozen burial sites near the southern city of Aswan that date back almost 3,500 years to the
Newsletter
Get top stories and blog posts emailed to you each day.