You are here
Assessing Libya's unity government, three months in
By AFP - Jul 01,2016 - Last updated at Jul 01,2016
TRIPOLI — On March 30, Libya's prime minister-designate Fayez Al Sarraj sailed into Tripoli under naval escort and set up the headquarters of his country's unity government.
After three months in office, how has the Government of National Accord fared in tackling Libya's long list of crises?
What needs doing?
The GNA, the result of a UN-brokered power-sharing deal in December, faces a fearsome set of military, economic and political challenges.
Its allied militias have made major advances against the Daesh terror group in its stronghold of Sirte — but success there would just be the start.
The country's economy, hard-hit in the wake of the 2011 uprising, continues to struggle amid power cuts and a cash crisis at banks.
A rival government in the eastern city of Tobruk is refusing to cede power until Libya's elected parliament passes a repeatedly delayed vote of confidence.
Meanwhile, neither administration can rein in militias that have fought for control of the country since the 2011 fall of former dictator Muammar Qadhafi.
What has the GNA achieved?
Within days of arriving in Tripoli, Sarraj's government had won the loyalty of the main economic institutions, cities and armed groups in western Libya.
Without waiting for a vote of confidence from Tobruk, the GNA took control of key government ministries in Tripoli.
Sarraj has managed to secure a rapprochement between rival central banks and national oil companies.
He has also met figures from both sides of the country, and "continuously stressed the need for unity", said Karima Munir, an independent analyst on Libya.
But the GNA's biggest achievement has been its success in commanding an assault on Daesh in Sirte, 450 kilometres east of Tripoli.
Since May 12, pro-government forces have cleared Daesh from 280 kilometres of coastline and surrounded the jihadists inside the city.
Where has the GNA failed?
Politically, the GNA's main challenge is securing a rapprochement with the east.
"The division between east and west has deepened since the presidential Council's arrival in Tripoli," said Munir.
Easterners are wary of the GNA's reliance on militias.
"The GNA has no authority over these groups," said Munir.
"Sarraj is holding a double edged sword — they need them to provide security and at the same time they are the cause of the insecurity."
Kidnappings for ransom are on the rise, as are the prices of basic goods. Power cuts are common, long and unpredictable, sometimes affecting the water supply.
Meanwhile, foreign airlines are avoiding the country and Libyans have few options for flying out. Despite a string of foreign delegations, no foreign embassy is currently present in the capital.
Related Articles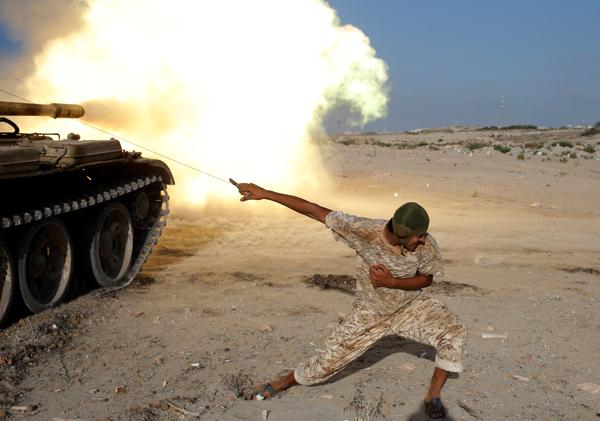 Aug 04,2016
TRIPOLI — The United States has opened a new front in its campaign against the Daesh terror group, launching air strikes to support Libyan f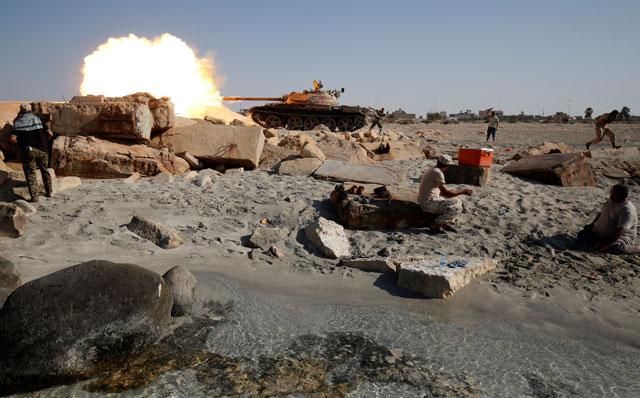 Aug 04,2016
SIRTE, Libya — Libyan pro-government forces battled to seize more territory from Daesh militants in their stronghold Sirte on Wednesday but
Jun 10,2016
TRIPOLI — Libya's unity government forces fought their way into the Daesh terror group's stronghold of Sirte on Thursday in a land, air and
Newsletter
Get top stories and blog posts emailed to you each day.