You are here
Britain raises settlements with Israel on Balfour centenary
By AFP - Nov 02,2017 - Last updated at Nov 02,2017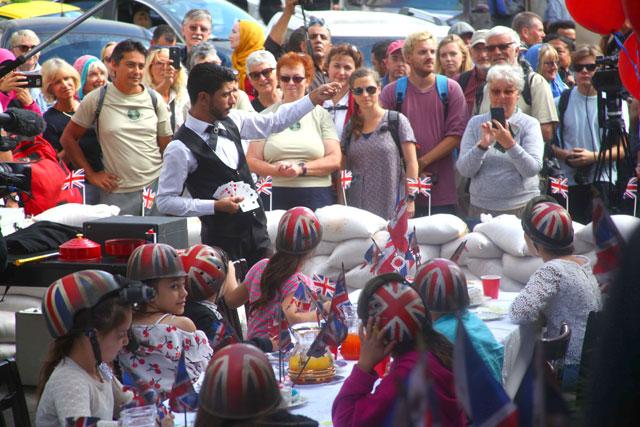 Palestinians perform during a 'UK apology over Balfour' themed drama in front of the Israeli separation wall on 100th anniversary of Balfour Declaration in West Bank town of Bethlehem on Wednesday (Anadolu Agency photo)
LONDON — Prime Minister Theresa May told her Israeli counterpart Benjamin Netanyahu on Thursday that illegal settlements were an obstacle to peace, as they prepared to celebrate the centenary of the British statement that helped lead to Israel's foundation.
In talks in Downing Street, May said Britain was committed to a two-state solution with a viable Palestinian state, and wanted to discuss "what we see as some of the barriers and some of the difficulties, like the illegal settlements, in relation to that peace process".
The two leaders were due to attend a dinner on Thursday evening celebrating the Balfour Declaration of 1917, a statement offering Britain's support for "the establishment in Palestine of a national home for the Jewish people".
In a speech, May was due to say that Britain was "proud of our pioneering role in the creation of the state of Israel" and call for a "renewed resolve to support a lasting peace".
Netanyahu, who is on a five-day visit to London, said in Downing Street: "Israel is committed to peace, I'm committed to peace.
"A hundred years after Balfour, the Palestinians should finally accept a Jewish national home and finally accept Israel state. And when they do, the road to peace will be infinitely closer. In my opinion peace will be achievable."
The Balfour declaration is seen as a precursor to Israel's creation in 1948, and the anniversary is a joyous occasion for Israelis.
But many Palestinians say it led to hundreds of thousands fleeing or being forced from their homes, and thousands took to the streets of various cities on Thursday in protest.
Palestinian President Mahmud Abbas wrote in a newspaper opinion piece that "the creation of a homeland for one people resulted in the dispossession and continuing persecution of another".
Netanyahu also met British Foreign Secretary Boris Johnson on Thursday, in discussions that were expected to include US President Donald Trump's decision last month to refuse to certify the 2015 Iran nuclear agreement.
Before their meeting, May emphasised Britain's commitment to the deal, while Netanyahu said: "The goal that I have in mind is not keeping or eliminating the deal, it is improving the deal and correcting its main flaws.
"I think those that want to keep the deal should co-operate on correcting the deal."
Dignitaries at the dinner on Thursday evening were due to include a descendant of the Balfour Declaration's author, then foreign secretary Lord Arthur Balfour.
In her speech, May was due to warn against a "pernicious form of anti-Semitism which uses criticism of the actions of the Israeli government as a despicable justification for questioning the very right of Israel to exist".
Jeremy Corbyn, leader of the Labour main opposition, was unable to attend but sent a colleague in his place.
Related Articles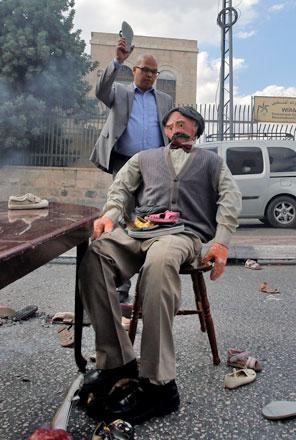 Nov 02,2017
LONDON — A century after his ancestor wrote a letter that became a foundation stone for the creation of Israel, Lord Balfour condemns the "c
Apr 25,2017
RAMALLAH, West Bank — Palestinian leaders said on Tuesday Britain had rejected their request for an apology for a 1917 declaration that help
Nov 02,2017
RAMALLAH, Palestinian Territories — Thousands of Palestinians took to the streets of various cities on Thursday to protest on the 100th anni
Newsletter
Get top stories and blog posts emailed to you each day.