You are here
British MPs pass non-binding vote to recognise Palestine
By AFP - Oct 14,2014 - Last updated at Oct 14,2014
LONDON — British lawmakers voted overwhelmingly in favour of recognising Palestine as a state on Monday, in a non-binding motion heavy with symbolism but unlikely to change government policy.
The motion was passed by 274 in favour to 12 votes against, to "recognise the state of Palestine alongside the state of Israel as a contribution to securing a negotiated two-state solution".
The heated debate in the House of Commons was watched around the world, and could have diplomatic implications, bolstering a campaign by Palestinian authorities for recognition.
It comes after the Swedish government announced it would recognise a Palestinian state — it would be the first EU member in Western Europe to do so — drawing anger from Israel.
The British government is not bound to act on the motion, as it was initiated by a backbencher from the opposition Labour Party, and said it would only recognise a Palestinian state at the appropriate moment.
"The aspirations of the Palestinian people cannot be fully realised until there is an end to the occupation... and we believe this will only come through negotiations," said Middle East Minister Tobias Ellwood.
"Only an end to the occupation will ensure that Palestinian statehood becomes a reality on the ground."
"The UK will bilaterally recognise a Palestinian state when we judge that it can best help bring about the peace."
Prime Minister David Cameron abstained from the vote along with other members of the government, which backs a two-state solution.
Fewer than half of all lawmakers cast ballots, but it drew cross-party support and was backed by 39 Conservative lawmakers and 192 Labour MPs including party leader Ed Miliband.
Labour lawmaker Jack Straw, who was foreign secretary in the government of Tony Blair, denied suggestions that the motion would have little effect.
"I believe the fact of the Israelis' very intemperate reaction to the prospect of this House passing this resolution is proof that this resolution will make a difference," Straw said.
'Moral responsibility'
The Labour lawmaker who presented the motion, Grahame Morris, argued that recognition of a Palestinian state could re-start stalled peace negotiations with Israel.
"It's absolutely clear that Israel-Palestine relations are stuck at an impasse, as is our foreign policy," Morris said as he opened the debate.
Morris said the vote was an opportunity to translate "talk about the two-state solution" into action, and argued that Britain had a moral responsibility to act because of its history as colonial power in the region.
Critics, however, dismissed the motion as premature.
The debate follows the collapse of peace talks between Israel and Palestine and this year's conflict in Gaza in which more than 2,000 Palestinians and dozens of Israelis were killed.
An online petition paving the way for the debate attracted more than 111,000 signatures, Morris said.
Before the debate, a handful of protesters gathered in pouring rain outside the Houses of Parliament, where they had erected a giant banner saying: "Yes Vote for a Palestinian State."
"If there is a state, the aggression would stop and the healing could begin," said one of them, Eddie Clarke.
The Palestinian Authority estimates that 134 countries have recognised Palestine as a state, although the number is disputed and several recognitions by what are now European Union member states date to the Soviet era.
Britain abstained in 2012 from a vote in the United Nations on giving the Palestinians the rank of observer state, which was granted over the objections of the United States and Israel.
Related Articles
Dec 11,2014
Irish lawmakers urged their government Wednesday to recognise Palestine as a state in a symbolic motion that sailed through parliament unopposed.
Nov 19,2014
Spanish lawmakers adopted a motion Tuesday calling on the government to recognise a Palestinian state, following similar moves in other European nations.
Oct 09,2014
A senior Palestinian official said on Thursday that European moves towards recognising an independent Palestine would bring them in line with global public opinion, ahead of a symbolic British parliament debate on the issue set for Monday.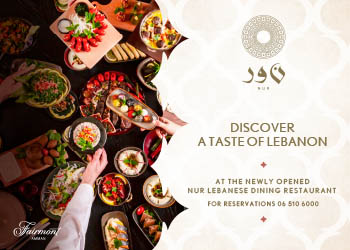 Newsletter
Get top stories and blog posts emailed to you each day.