You are here
Ceasefire agreed in Lebanese border town battle — source
By Reuters - Aug 05,2014 - Last updated at Aug 05,2014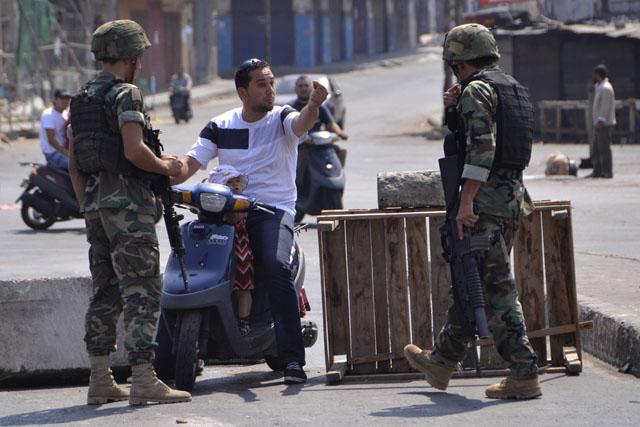 BEIRUT — A 24-hour ceasefire was agreed on Tuesday to halt fighting between the Lebanese army and Islamist militants who seized a border town at the weekend, in the most serious spillover into Lebanon from Syria's three-year-old civil war.
A security source said the ceasefire, due to come into force at
7pm (1600 GMT), aimed to allow time for a mediator to investigate the fate of 22 soldiers missing since the militants seized the town of Arsal on Saturday. Sunni Muslim clerics have been pursuing peacekeeping efforts.
At least 16 Lebanese soldiers have been killed in the violence. It is unclear how many militants and civilians have been killed, though death tolls given by security officials and a doctor indicate it is in the dozens.
The militants have been identified by officials as members of the Nusra Front, Al Qaeda's branch in Syria, and the Islamic State, which has seized large areas of Iraq and Syria.
Earlier the Islamists released three policemen they had been holding, in what one militant described as a goodwill gesture.
The clashes in Arsal began on Saturday after security forces arrested an Islamist commander popular with local rebels who frequently move across the porous border with Syria. Shortly after the arrest, gunmen attacked security forces in the area.
Lebanon — a country of about four million, bordering Israel — has avoided the kind of war afflicting Syria and Iraq, but regional conflicts have rekindled decades-old tensions.
Syrian activists and medics in Arsal say fighting has badly damaged the camps that are home to many of the tens of thousands of Syrian refugees estimated to live in and around the town.
"The situation is bad. Families are blockaded inside the city. Refugees are on the streets. There is a severe shortage of bread. The medical situation is very bad," a Syrian witness told Reuters in a text message.
Related Articles
Aug 06,2014
Lebanon's army surrounded a border town occupied by Islamist militants on Wednesday as mediators reported progress in negotiations to end the most serious spillover of Syria's civil war yet onto Lebanese soil.
Aug 02,2014
Islamist gunmen seized a police station in a Lebanese border town and killed two soldiers on Saturday, drawing a warning of a "decisive" response from Lebanon's army to the most serious spillover from the Syrian civil war in months.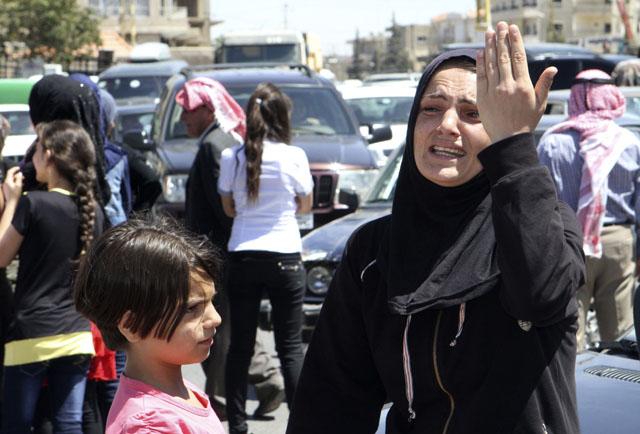 Aug 09,2014
Fighters identified as Islamists crossed into Lebanon from Syria on Saturday, triggering an exchange of fire with Lebanese villagers who forced them back across the border, Lebanese security sources and a villager said.
Newsletter
Get top stories and blog posts emailed to you each day.