You are here
Daesh target Iraq's Haditha town with vehicle bombs
By Reuters - Jul 06,2015 - Last updated at Jul 06,2015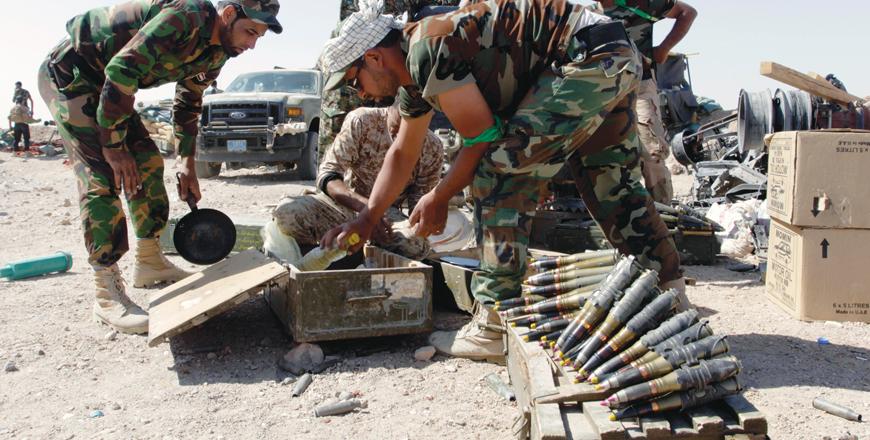 Iraqi security forces and allied Shiite militiamen collect ammunition from the remains of a vehicle used in a suicide attack after clashes at the front line outside Fallujah, 65 kilometres west of Baghdad, Iraq, Monday (AP photo)
BAGHDAD — A Daesh militant blew up an explosive-laden bulldozer near Haditha, killing seven Iraqi soldiers in one of a wave of bomb attacks on the northwestern town on Monday, a police source said.
Haditha and its nearby dam lie in one of the few parts of the huge western province of Anbar still under the control of Iraq's Shiite-led government forces, which were driven out of the provincial capital Ramadi in May.
Security services said they fired on and destroyed four other vehicles believed to be rigged with explosives near the town, before they could reach their targets. The coordinated assault reflected an escalation of Daesh operations in the final days of the holy month of Ramadan.
In a statement two weeks ago, Daesh spokesman Abu Mohammad Adnani called for increased attacks during Ramadan, and specifically mentioned Haditha.
A car bomb also exploded on Monday in the town of Jubba, about 30km southeast of Haditha, close to the Ain Al Asad Air Base where US forces have been training Sunni Muslim fighters from Anbar to take on Daesh.
A police source said seven soldiers were killed.
The Sunni Muslim province of Anbar is a stronghold of Daesh militants who control swathes of Iraq and Syria, including the northern Iraqi city of Mosul and the Syrian city of Raqqa, capital of their self-declared caliphate.
In Iraq, the Islamist militants have been driven out of the city of Tikrit and eastern province of Diyala, but have launched repeated strikes to retake lost ground in the refinery town of Baiji, north of Tikrit.
Army troops and fighters from the mainly Shiite Muslim Hashd Shaabi militias — backed by a US-led air campaign — have stepped up their counteroffensive in Anbar, cutting off a northern supply route to Daesh-held Fallujah as they tighten an attempted siege of the city, just 40km west of Baghdad.
A security source in Anbar said security forces recaptured a bridge north of Ramadi on Monday in an attack which killed 14 Daesh fighters.
In northeast Iraq, Daesh fighters launched an attack early on Monday against Kurdish peshmerga forces in the village of Murah, near the city of Kirkuk. A Kurdish police officer said peshmerga fighters, backed by air strikes, repelled the attack at around dawn after five hours of fighting.
A statement issued in the name Daesh said the Islamists had taken one peshmerga fighter prisoner, showing a photograph of a man with blood spattered on his shirt and face.
Kurdish forces later drove around with the bodies of dead militants splayed on the bonnets of their armoured vehicles.
Related Articles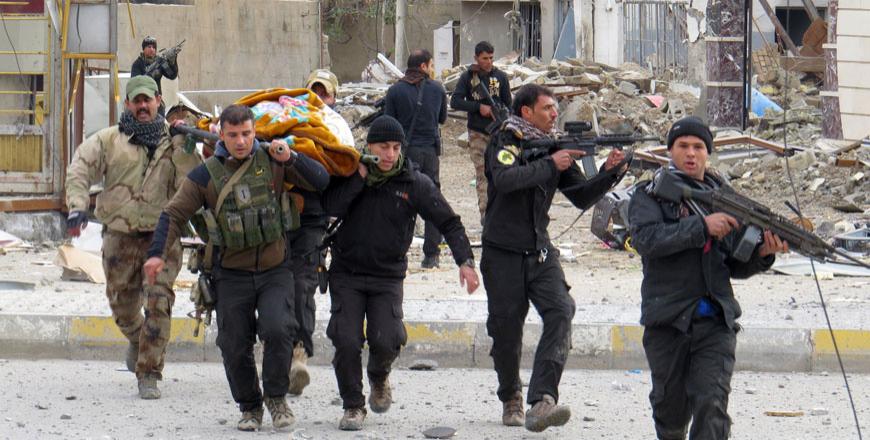 Jan 05,2016
BAGHDAD — At least 25 Iraqi fighters have been killed repelling a major three-day offensive by the Daesh group in the western region of Hadi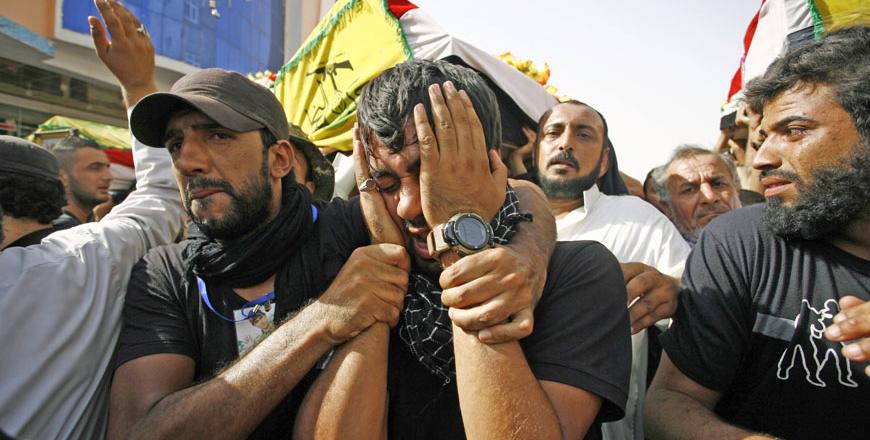 Sep 01,2015
BAGHDAD — A series of suicide attacks by the Daesh terror group outside a town in Iraq's western Anbar province on Tuesday killed 12 soldier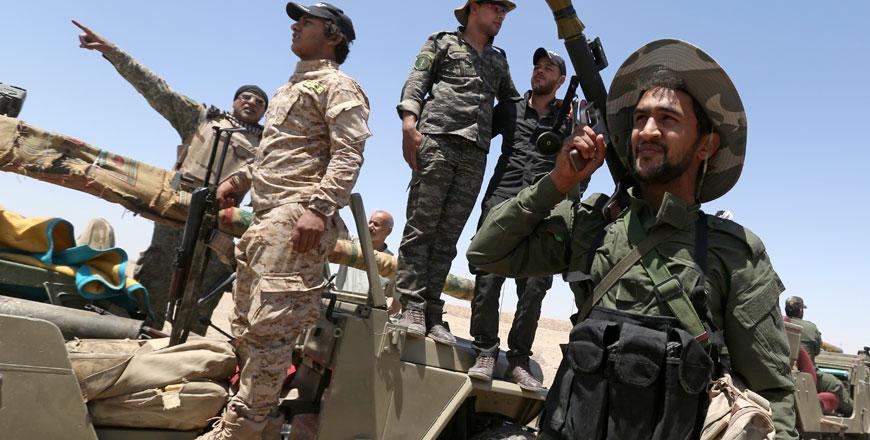 Jun 13,2015
BAGHDAD — Daesh militants attacked government forces and their Shiite militia allies on Saturday, killing 11 near the city of Baiji as part
Newsletter
Get top stories and blog posts emailed to you each day.