You are here
Deaths, injuries in gunshots in occupied Jerusalem
Shootings come after Israeli army killed 10 in Jenin
By AFP - Jan 28,2023 - Last updated at Jan 28,2023
Palestinians protest in the Al Aqsa Mosque compound in Jerusalem on Friday after one of the deadliest army raids in the occupied West Bank in years (AFP photo)
OCCUPIED JERUSALEM — Two Israelis were injured on Saturday by gunshots in East Jerusalem hours after a gunman killed seven outside a synagogue.
Israeli occupation authorities said the latest gun attack occurred on Saturday morning in Silwan just outside the old, walled city in Israeli-annexed east Jerusalem.
A father, 47, and his 23-year-old son sustained gunshot wounds to their upper bodies and were rushed to hospital, medics said.
The mass shooting was reportedly carried out by a 21-year-old Palestinian resident of East Jerusalem who drove up to the synagogue in the Neve Yaakov neighbourhood and opened fire during the Jewish Sabbath, and on International Holocaust Remembrance Day.
The attack came with tensions rising across the region a day after one of the deadliest army raids in the occupied West Bank in roughly two decades, as well as rocket fire from militants in the Gaza Strip and Israeli retaliatory air strikes.
Crowds shouted "Death to Arabs" as Israeli Prime Minister Benjamin Netanyahu toured the scene of the synagogue attack late Friday.
Palestinians held spontaneous rallies to protest the killings in Gaza and across the West Bank, including in Ramallah where large crowds swarmed the streets chanting and waving Palestinian flags.
Several Arab nations that have ties with Israel condemned Friday night's shooting.
German Chancellor Olaf Scholz said he was "deeply shocked" by the "terrible" Jerusalem attacks and that his country "stands by the side of Israel".
French President Emmanuel Macron said a "spiral of violence must be avoided at all costs".
The gunman at the synagogue was killed by occupation forces during a shootout that followed a brief car chase after the attack.
Nine people had been killed on Thursday in what Israel described as a "counterterrorism" operation in the Jenin refugee camp.
It was one of the deadliest Israeli army raids in the West Bank since the second Intifada, or Palestinian uprising, of 2000 to 2005.
Israel said Islamic Jihad operatives were the target.
Islamic Jihad and Hamas both vowed to retaliate, later firing several rockets at Israeli territory.
After the synagogue shooting, Hamas spokesman Hazem Qassem said the attack proved "the resistance knows how to find the appropriate response" to Israeli "crimes".
Washington had announced on Thursday that US Secretary of State Antony Blinken would travel next week to Israel and the Palestinian territories, where he would push for an "end to the cycle of violence".
A US State Department spokesman confirmed on Friday that the visit would go ahead and said Blinken would discuss "steps to be taken to de-escalate tensions".
Related Articles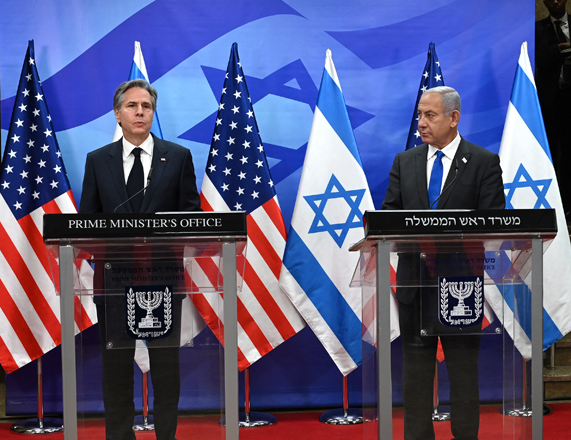 Jan 30,2023
OCCUPIED JERUSALEM — US Secretary of State Antony Blinken called Monday for "urgent steps" to calm spiralling violence in the Israeli-Palest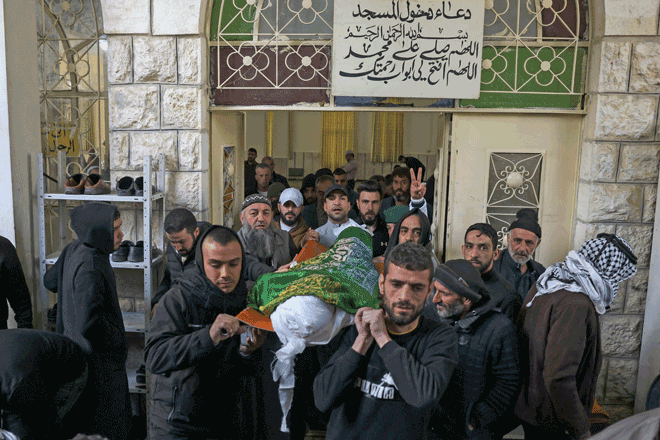 Jan 30,2023
HEBRON, Palestinian Territories — Israeli forces killed a Palestinian driver in the occupied West Bank on Monday, officials on both sides sa
Jan 29,2023
CAIRO — US Secretary of State Antony Blinken arrived Sunday in Egypt at the start of a Middle East trip on which he will look to notch down