You are here
Egypt sentences 10 to death for killing judge's guard
By AFP - Jul 09,2015 - Last updated at Jul 09,2015
CAIRO — An Egyptian court Thursday sentenced to death 10 men for killing a security guard for one of the judges hearing a case against ousted president Mohamed Morsi, an official said.
Sergent Abdallah Metwally was part of a team of policemen guarding the home of judge Hussein Kandil, when he was gunned down in February 2014 in the city of Mansoura, north of Cairo.
At the time, Kandil was the presiding judge in Morsi's trial for escaping from jail during the 2011 uprising that ousted longtime president Hosni Mubarak.
In May, Morsi and more than 100 co-defendants were sentenced to death in that trial for plotting jailbreaks and attacks on police.
The 10 men sentenced to death on Thursday were among 24 tried in a court in Mansoura in connection with Metwally's murder, the official said. Verdicts against the 14 others will be announced in September.
In line with Egyptian law, the death sentences were referred to the mufti, the government's official interpreter of Islamic law, and the court will deliver its final ruling on September 7.
Morsi was ousted in July 2013 by then army chief and now President Abdel Fattah Al Sisi after mass protests against his one-year divisive rule.
Since Morsi's overthrow, hundreds of people have been sentenced to death in speedy trials amid a brutal government crackdown on his supporters.
Also on Thursday, the Mansoura court confirmed death sentences against four men accused of forming a "terrorist group", while nine others were sentenced to life.
The men were also accused of receiving weapons training in the Gaza Strip from Izzeddine Al Qassem Brigades, the armed wing of the Palestinian Islamist movement Hamas.
Rights groups accuse the authorities of using the judiciary in its crackdown against Morsi supporters that has left hundreds dead and thousands jailed since his ouster.
In retaliation, militants have targeted security forces, and in recent months have also attacked judges and prosecutors.
On June 29, the country's top state prosecutor Hisham Barakat was assassinated in a Cairo car bombing — the highest official to be murdered since the ouster of Morsi.
In May, gunmen killed two judges and a prosecutor in the Sinai Peninsula where an Islamist insurgency has escalated since Morsi's ouster.
The authorities have blamed Morsi's banned Muslim Brotherhood movement for the violence that has rocked Egypt after his ouster.
Related Articles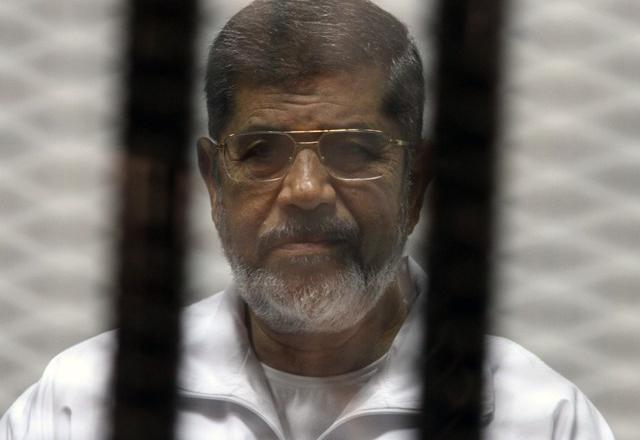 May 16,2015
An Egyptian court on Saturday sentenced ousted President Mohamed Morsi to death over his part in a mass prison break that took place during the 2011 uprising that toppled Hosni Mubarak.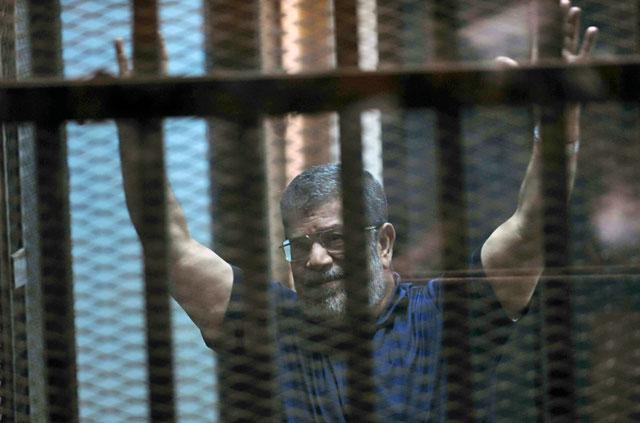 May 16,2015
An Egyptian court sentenced ousted president Mohamed Morsi and over 100 others to death Saturday over a mass prison break during the 2011 uprising that toppled Hosni Mubarak and later brought Morsi's Islamist movement to power.
Apr 28,2014
An Egyptian court sentenced Muslim Brotherhood leader Mohamed Badie and 682 other alleged Islamists to death Monday, a lawyer and prosecutor said, after two brief sessions the defence partly boycotted.
Newsletter
Get top stories and blog posts emailed to you each day.