You are here
Egyptian air force continues Sinai anti-terror operation — military
Army says push also covers parts of Nile Delta, Western Desert
By Thomson Reuters Foundation - Feb 10,2018 - Last updated at Feb 10,2018
Egyptian army's armoured vehicles are seen on a highway to North Sinai during a launch of a major assault against militants, in Ismailia, Egypt, in this undated handout photo made available by the ministry of defence, on Friday (Reuters photo)
CAIRO — Egypt's air force pounded militant targets in northern and central Sinai early on Saturday, the military said, the second day of an assault to try and crush an insurgency that has killed hundreds of people since 2013.
President Abdel Fattah Al Sisi, who is seeking reelection in March, ordered the armed forces in November to defeat militants within three months after an attack on a mosque that killed more than 300 people.
Islamist insurgents have been targeting security forces since 2013 when the army led by Sisi, then the army chief, ousted president Mohamed Morsi, of the Muslim Brotherhood, following mass protests against his rule.
The military said its warplanes struck "terrorist concentrations and hideouts" in northern and central Sinai through the night and into the early hours of Saturday, targeting weapons warehouses and logistics support areas.
On the ground, special forces, working with police, conducted raids inside cities in Sinai to seize militants, military spokesman Colonel Tamer Al Rifai said.
Border guards and naval forces were securing the Suez Canal to make sure navigation through the international waterway was not affecwted, the statement said.
The statement gave no details on any casualties in the operation or any figures on the number of people arrested, but said the assault would continue.
"The armed forces and the police assert their determination to uproot terrorism and to achieve peace and stability," Rifai said, according to the statement.
Apart from Sinai, the Egyptian army said the operation would also cover parts of the Nile Delta and the Western Desert, where other militants have waged attacks, some believed to be staged out of neighbouring Libya.
State television said on Friday that all schools in North Sinai had been ordered shut from Saturday until further notice.
The Suez Canal Authority chairman said the waterway was operating normally.
Related Articles
Aug 05,2014
Egypt plans to build a new Suez Canal alongside the existing 145-year-old historic waterway in a multibillion dollar project aimed at expanding trade along the fastest shipping route between Europe and Asia.
Mar 04,2015
Bulldozers push earth and dredgers spit mud round-the-clock at Egypt's Suez Canal in a race to quickly expand the strategic waterway for two-way traffic, a project trumpeted by President Abdel Fattah Al Sisi to revive both the country's damaged economy and visions of nationalist glory.
Jul 04,2015
ISMAILIA — Egyptian warplanes killed 25 militants in North Sinai on Saturday, security sources said, as the Egyptian president visited the p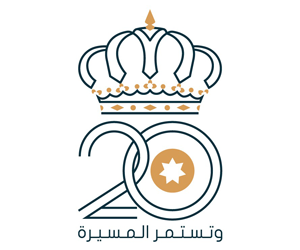 Newsletter
Get top stories and blog posts emailed to you each day.