You are here
Fighting erupts north of Aleppo as ceasefire expires
By Reuters - May 13,2016 - Last updated at May 13,2016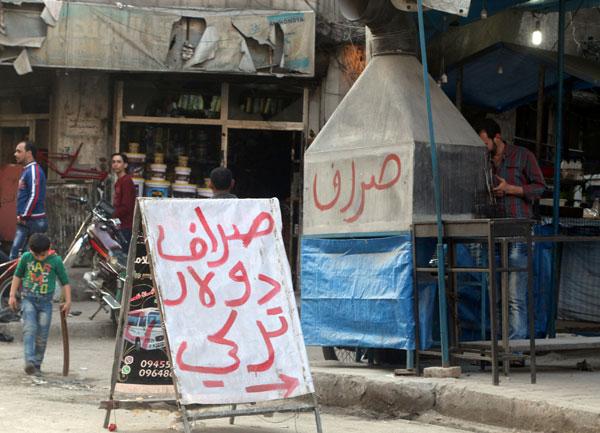 A sign for a money exchange office is seen along a street in a rebel-controlled area of Aleppo, Syria, on Wednesday (Reuters photo)
BEIRUT — Syrian government forces battled rebels north of Aleppo on Thursday as a ceasefire expired in the city itself, the Syrian Observatory for Human Rights and rebel sources said.
The fighting was focused around the rebel-held Handarat area which is important because it is near the last route into opposition-held areas of Aleppo, Syria's biggest city before the conflict and now divided between the government and rebels.
The observatory said pro-government forces had launched an attack in the area, supported by air strikes targeting Handarat in addition to the only road into rebel-held areas of the city.
At least five insurgents were killed in the fighting, the British-based observatory said.
The rebel sources said government forces had initially captured some ground, but this was later recovered.
A statement from a joint operations room including the Syrian army, Lebanese Hizbollah and other allies, seen by Reuters, accused the insurgents of violating the ceasefire and said government-aligned forces would carry on fighting.
"The units of the Syrian army and local defence forces are still getting embroiled in violent clashes" around Handarat but have made advances, it said.
Fighting continued to the north and south of Aleppo as army units tried to drive out rebels there and "achieve security and stability" in the province, the statement said.
In a southern district of Aleppo city insurgent sniper fire killed three people, the observatory said. State news agency SANA said gunfire had killed at least two people.
The 48-hour truce in the city of Aleppo announced by the Syrian military on Monday ended at 1am (2200 GMT).
There was no immediate announcement of an extension of the truce, which was brokered by the United States and Russia with the aim of reviving a wider cessation of hostilities agreement that has broken down in much of western Syria.
The acceleration of fighting in the Aleppo area contributed to the collapse of peace talks in Geneva last month.
Related Articles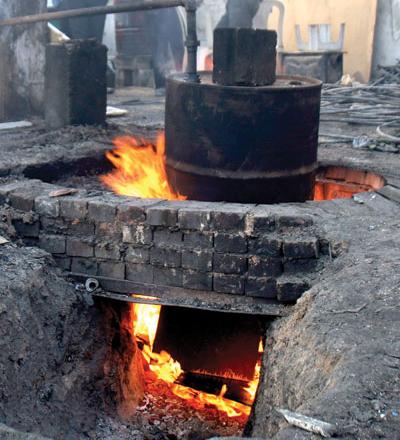 Dec 15,2014
Twenty-one rebels and nine members of Syria's regime forces were killed north of Aleppo on Sunday in fierce fighting for control of a key insurgent supply route, a monitor said.
Jun 16,2016
BEIRUT — The Syrian Observatory for Human Rights said air strikes hit rebel-held parts of Aleppo just hours into an announced 48-hour ceasef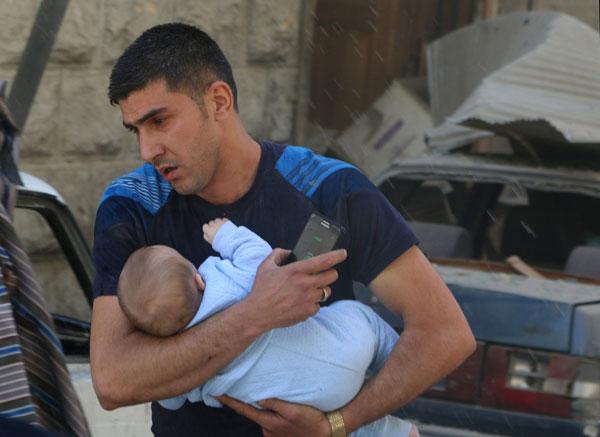 Apr 30,2016
BEIRUT — Nearly 30 air strikes hit rebel-held areas of Aleppo on Saturday as a temporary "calm" declared by Syria's military took effect aro
Newsletter
Get top stories and blog posts emailed to you each day.