You are here
Gaza restaurant offers North Koreans discount in gesture to Kim
By AFP - Dec 17,2017 - Last updated at Dec 17,2017
GAZA CITY, Palestinian Territories — A Gaza Strip restaurant is offering mouth-watering discounts to any North Koreans who might be passing by in gratitude for Pyongyang condemning the US recognition of occupied Jerusalem as Israel's capital.
But restaurateur Salim Rabaa is unlikely to have to honour his generous pledge.
"80 per cent off for Korean customers in appreciation of the role of Korean leader Kim (Jong-un) in our Palestinian cause," a sign on the Rabaa Restaurant in the Jabalia refugee camp reads.
There are currently no North Koreans in the besieged coastal Palestinian territory, nor do any Palestinian residents hold the citizenship, according to the Gaza interior ministry.
But Kim has won admirers for his vocal criticism of Israel and his jibes about the controversial American policy shift on Jerusalem.
US President Donald Trump announced on December 6 he would recognise the disputed city as Israel's capital and move his embassy there.
Kim responded by calling Trump a "dotard" and slamming his decision as a "reckless, wicked act".
Israel seized control of the eastern part of Jerusalem in the 1967 Six-Day war and later declared the entire city its undivided capital.
The Palestinians view the east side as the capital of their future state.
To enter Israel to visit Jerusalem, Gazans have to apply for hard-to-get permits from Israel, which has blockaded the strip for a decade.
Rabaa said his idea had stirred debate on social media and elsewhere, while also attracting customers.
He said the "symbolic" discount offer was an expression of thanks "for Kim's support of the Palestinian cause and his rejection of Trump's decision".
"I know there are no Koreans here in the Gaza Strip, but this is the least I can offer," he said.
Several pictures of Kim adorn the walls of the small restaurant.
Rabaa's initiative was a key topic of conversation among his customers.
"I came to see the Koreans, if they are in Jabalia," joked one diner.
Related Articles
Mar 19,2018
RAMALLAH, West Bank — Palestinian President Mahmoud Abbas blamed the Islamist Hamas group on Monday for the March 13 bomb attack on the conv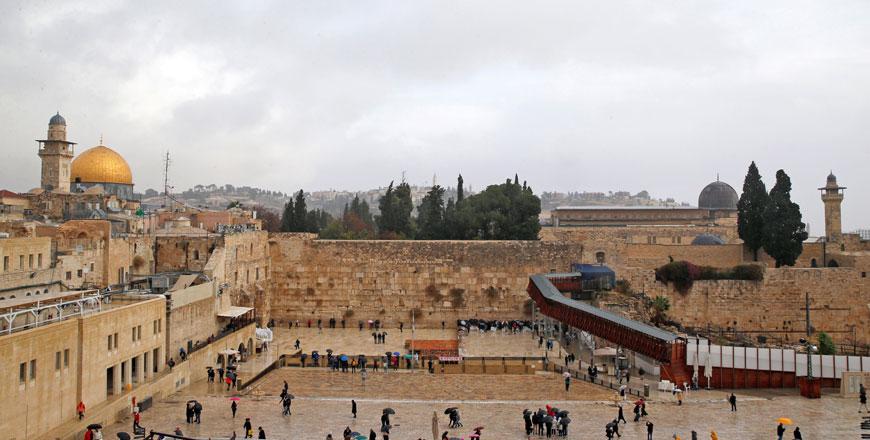 Dec 27,2017
OCCUPIED JERUSALEM — Israel wants to name a train station after Donald Trump to thank him for recognising Jerusalem as its capital, but the
Dec 26,2017
GAZA CITY, Palestine — Hamas chief Ismail Haniyeh on Tuesday said US President Donald Trump's recent decision to recognise Jerusalem as Isra
Newsletter
Get top stories and blog posts emailed to you each day.