You are here
Gun, suicide bomb attacks kill 12 in Iraq's Tikrit
By AFP - Sep 24,2016 - Last updated at Sep 24,2016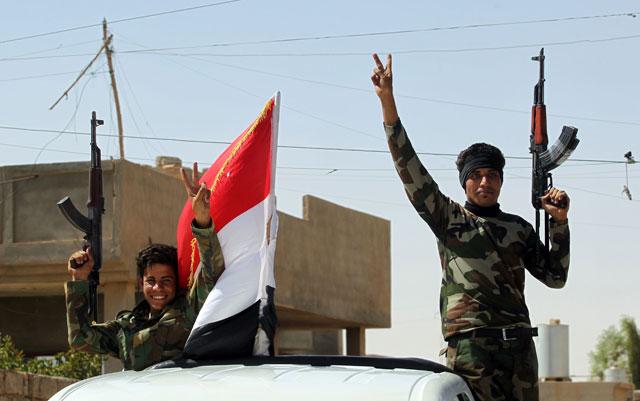 Iraqi government forces celebrate in the town of Sharqat, around 80 kilometres south of the city of Mosul, on Friday, the day after they recaptured the northern city from Daesh militants (AFP photo)
SAMARRA, Iraq —Militants killed 12 people in a shooting and a suicide bombing on Saturday in the northern city of Tikrit, which was recaptured from the Daesh terror group last year, police said.
Tikrit was seized by Daesh in June 2014, but the city has largely been spared the attacks that have plagued other parts of the country since its recapture.
Militants shot dead four security personnel at a checkpoint on the west side of the city, then continued north and detonated an explosives-rigged vehicle at another checkpoint, killing eight more people, a police colonel and lieutenant colonel said.
The attacks also wounded a total of 23 people, according to the officers.
There was no immediate claim of responsibility for the attacks, but Daesh frequently carries out suicide attacks targeting both civilians and security forces in Iraq.
Hometown of executed leader Saddam Hussein, Tikrit lies 60 kilometres north of Baghdad and was the second city to fall to Daesh in 2014 as the militants swept through large areas north and west of the capital.
It was also the first city to be recaptured by Iraqi forces, which are now preparing for a push on Mosul, a city north of Tikrit that is the last one held by Daesh in the country.
Western officials have indicated that the drive for Mosul, Iraq's second city, may begin next month, though Baghdad has declined to specify when it will start.
While the announcement of the operation may be coming soon, Iraqi forces, which in some cases are dozens of kilometres away, will then have to fight their way to the city and surround it before an assault can take place.
Even after Mosul is retaken, the militants will still have the ability to carry out attacks like those in Tikrit on Saturday.
Analysts have warned that Daesh is likely to resort to more such attacks in the face of the loss of its last urban bastion in Iraq.
Related Articles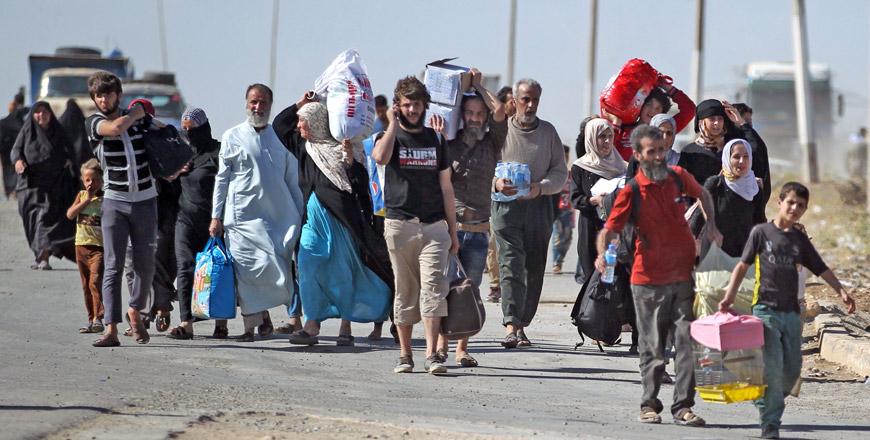 May 20,2017
BAGHDAD — Suicide bombings at checkpoints in Baghdad and southern Iraq claimed by the Daesh terror group killed at least 35 people and
Mar 11,2015
Iraqi security forces and militias fought their way into Saddam Hussein's home city of Tikrit on Wednesday, advancing from the north and south in their biggest counter-offensive so far against Daesh militants.
Nov 06,2016
BAGHDAD — Iraqi special forces inched their way through districts of east Mosul on Sunday, clearing pockets of Daesh militants they said wer
Newsletter
Get top stories and blog posts emailed to you each day.