You are here
Hizbollah leader says Iran will not abandon support after nuclear deal
By Reuters - Jul 25,2015 - Last updated at Jul 25,2015
Lebanon's Hizbollah leader Sayyed Hassan Nasrallah addresses his supporters through a giant screen during the group's ceremony to honour the children of its fallen fighters in Beirut on Saturday (Reuters photo)
BEIRUT — The Lebanese Hizbollah group believes it can still count on Iran's support following Tehran's nuclear deal with world powers, leader Sayyed Hassan Nasrallah said on Saturday.
In his first public remarks since the agreement was reached this month in Vienna, Nasrallah said he was sure Tehran would confound critics who say it would end support to Hizbollah.
"We deal with every trust and complete assurance over this," Nasrallah said in ceremony to honour sons and daughters of fallen Hizbollah fighters.
"Iran's relationship with its allies is based on ideological grounds and come before the political interests," Nasrallah said.
US sanctions against three Hizbollah military leaders whom Washington said were involved in operations in Syria would have no impact on the group, Nasrallah said.
"We have no investment accounts..these measures will not change things either way," Nasrallah said.
The three leaders — Mustafa Badr Al Din, Ibrahim Aqil, and Fu'ad Shukr — were named for their role in coordinating or participating in the group's support for Assad's government in Syria's civil war, the US Treasury said.
It also included a businessman in Lebanon who was sanctioned for procuring weapons for Hizbollah and shipping them to Syria.
The new sanctions following the nuclear deal and Washington's continued designation of Hizbollah as a terrorist group showed that US policies have not changed towards it, he said.
"The United States is the Great Satan before and after the deal," he said.
Nasrallah said the targeting of Lebanese businessmen was meant to undermine Lebanon's economy and said monetary authorities should not cave into US Treasury efforts to blacklist local businessmen.
The Treasury said it had taken action in June against Hizbollah front companies.
US President Barack Obama and Secretary of State John Kerry have said they are troubled by support from Iran for regional proxy groups such as Hizbollah.
Nasrallah said his group was proud of Tehran's financial backing, which allowed it to stand up to Israel and US policies in the region.
"The support we get from Iran is enough," Nasrallah said.
Hizbollah's support has been crucial to Syria's President Bashar Assad in the four-year-long Syrian conflict.
Related Articles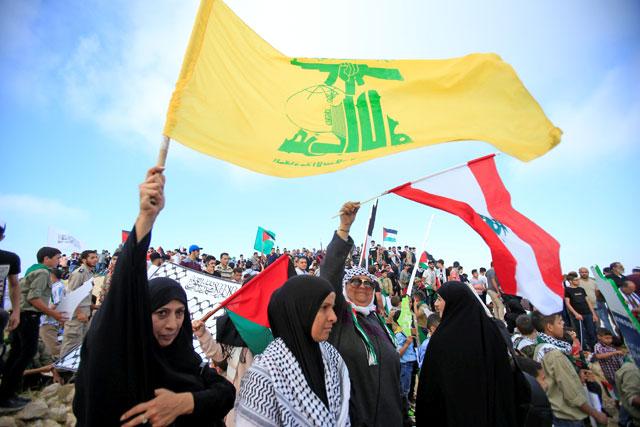 May 17,2018
TEHRAN, Iran — Iran's foreign minister on Thursday lashed out on Twitter at the US and Saudi Arabia for imposing sanctions on leaders of its
Feb 22,2015
Iran is seeking to open a "third front" against Israel using Hizbollah fighters on the Syrian Golan Heights, Prime Minister Benjamin Netanyahu said on Sunday.
May 05,2015
While Israeli Prime Minister Benjamin Netanyahu thunders against a possible nuclear deal between Iran and world powers, his defence chiefs see Tehran's guerrilla allies as a more pressing menace.
Newsletter
Get top stories and blog posts emailed to you each day.