You are here
Hundreds flee as Syria, Russia hit rebel stronghold Idlib
By Agencies - Sep 06,2018 - Last updated at Sep 06,2018
Syrians ride with their belongings in a pickup truck as they head to safer areas in the northern part of Syria's rebel-held Idlib province on Thursday (AFP photo)
IDLIB/BEIRUT — Hundreds of Syrian civilians fled Idlib province on Thursday as air strikes hit parts of the Idlib region in northwest Syria, the country's last major insurgent stronghold, a war monitoring group and a rescue service said.
UK-based Syrian Observatory for Human Rights said warplanes, which it believed were Russian, struck the southern countryside of Idlib and a village in nearby Hama province, Rueters reported.
The Civil Defence, an emergency service that operates in rebel territory, said air strikes damaged its centre in the village of Al Tamanaa.
There was no immediate comment from Damascus or Moscow, but both say they target only militants.
Meanwhile, the presidents of Russia, Iran and Turkey readied for last-ditch talks on the fate of the last rebel bastion, according to the Agence France-Presse.
Government forces and their allies have been massing around Idlib, where aid groups fear what could be the last major battle of Syria's seven-year civil war may also prove its deadliest.
Western powers have warned against a bloodbath but Damascus and Moscow are adamant that an offensive is needed to root out the jihadists who dominate the province.
France's top military official said his forces were prepared to strike Syrian government targets if chemical weapons were used in an expected army offensive to retake Idlib.
Sporadic bombardment has targeted armed groups on Idlib's fringes in recent days, and on Thursday families began streaming out of their battered hometowns to seek safety elsewhere.
Trucks piled high with mattresses, metal pipes, plastic tanks and wicker mats could be seen heading towards camps near Syria's northern border with Turkey.
"We left because of the shelling, the crazy indiscriminate shelling," said Abu Naser, who fled on the back of one such truck.
"We don't know where to head now. So many people fled — what are we supposed to do, sit under the shelling and airplanes?
Another group of hundreds of families fled the province's southeast for other rebel-held areas, said the observatory.
Observatory head Rami Abdel Rahman said "around 180 families or some 1,000 people" had escaped those areas since Wednesday night, heading to rebel territory further east.
They were fleeing Syrian artillery and Russian bombardment on villages that lie close to government-held areas and would therefore be most vulnerable to the early phase of an assault.
Artillery fire also killed one civilian and wounded six more, added the Britain-based war monitor.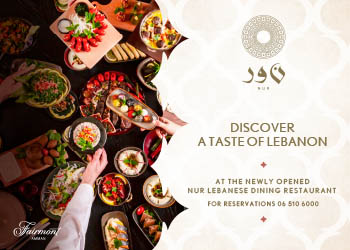 Newsletter
Get top stories and blog posts emailed to you each day.