You are here
Iran considers naval bases in Yemen, Syria
By AP - Nov 26,2016 - Last updated at Nov 26,2016
Boys climb on a tank used by pro-government fighters during recent battles against Houthi fighters in the southwestern city of Taiz, Yemen, on Saturday (Reuters photo)
TEHRAN — Iran's chief of staff of the armed forces said on Saturday that Tehran may be interested in setting up naval bases in both Syria and Yemen, the semiofficial Tasnim reported.
The report by Tasnim, close to military, quoted Gen. Mohammad Hossein Bagheri as saying, "Maybe, at some point we will need bases on the shores of Yemen and Syria."
He said: "Having naval bases in remote distances is not less than nuclear power. It is ten times more important and creates deterrence."
Gen. Bagheri added that setting up naval platforms off the shores of those countries requires "infrastructures there first".
He said Iran is also able to set up permanent platforms for military purposes in the Arabian Gulf and roving ones in other places.
Gen. Bagheri did not elaborate but said: "When two-thirds of the world's population lives near shores and the world economy depends on the sea, we have to take measures. Though there is a need for the time for these [steps]."
This is the first time that an Iranian military official has spoken of setting up naval bases in another country in the region.
No Middle Eastern country is known to have a formal naval base in another Mideast country.
Iran regularly sends its warships to the Gulf of Aden to fight piracy. It also conducts occasional naval manoeuvres in the Arabian Gulf and the Sea of Oman.
Iran's warships regularly visit seaports of friendly countries, including a recent visit to the South African port of Durban.
Iran's supreme leader have repeatedly supported increasing the power of the country's navy, last year describing the sea as the scene of "powerful confrontation with enemies". saying the future of power is based on powerful presence in the seas.
The country has dozens of warships and light and Kilo-class submarines. It has hundreds of speed boats too, four of which harassed a US warship earlier this year.
Iran is currently helping the Shiite Houthi rebels in Yemen and the Syrian government in their fights against the Daesh terror group.
Related Articles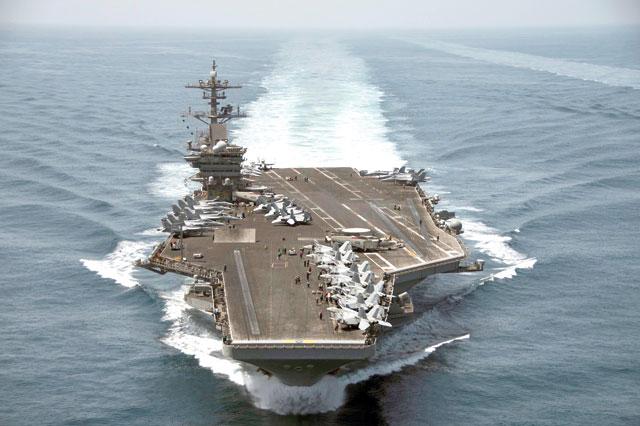 Apr 21,2015
The Saudi-led coalition bombing Yemen for almost a month announced on Tuesday the end to its military operation, but a Saudi spokesperson said forces would continue to target the Iran-allied Houthi movement as necessary.
Sep 10,2017
BEIRUT — An Iranian military vessel confronted an American warship in the Gulf and warned it to stay away from a damaged Iranian fishing boa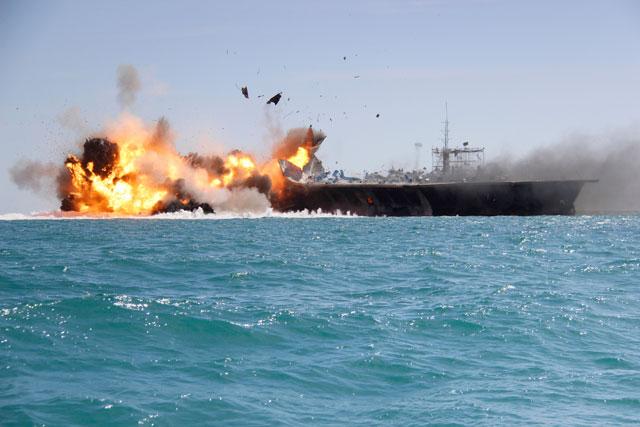 Feb 25,2015
With rockets roaring and guns blazing, more than a dozen swarming Iranian speedboats assaulted a replica of a US aircraft carrier Wednesday during large-scale naval drills near the strategically vital entrance of the Persian Gulf.
Newsletter
Get top stories and blog posts emailed to you each day.