You are here
Iranian film wins 'Certain Regard' competition at Cannes
By Reuters - May 28,2017 - Last updated at May 28,2017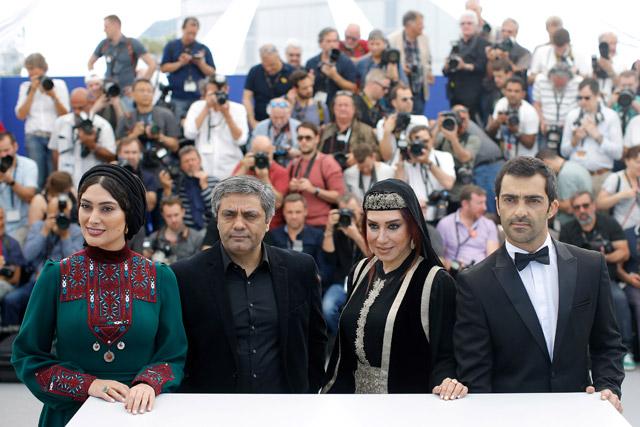 Iranian director Mohammad Rasoulof and cast members Nasim Adabi, Mohammad Akhlaghirad, Soudabeh Beizaee pose for a photocall for the film 'Lerd' (A Man of Integrity) in competition for the 70th Cannes Film Festival category 'Un Certain Regard', in Cannes, France, May 19 (Reuters photo)
CANNES, France — A movie by an Iranian who was arrested for his work in Iran won the "Un Certain Regard" competition at the Cannes Film Festival on Saturday, bolstering the country's filmmakers' reputation for defying the censors to make high-quality films.
"A Man of Integrity", filmed in Iran but unlikely ever to be shown there due to censorship, is a tense drama about a man persecuted by powerful economic and political forces who refuses to bribe his way out of trouble.
Writer-director Mohammad Rasoulof, 45, was arrested alongside acclaimed director Jafar Panahi in 2010 and sentenced to jail. He is free on bail and has continued to make films that explore political and moral corruption.
Clutching the scroll he had just been awarded, Rasoulof said he hoped the prize would make things easier for him to make films in Iran.
"I love Iran, but it's like an alcoholic father, sometimes it hits me," he told Reuters.
Rasoulof's win comes three months after Asghar Farhadi won the Best Foreign Language Film Oscar for "The Salesman", also shot in Iran, and recognises him as a major force in international cinema.
"International support has really helped all filmmakers and especially me, by stopping the pressure they were putting on us," Rasoulof told Reuters in an interview earlier in the festival.
Rasoulof said Iranian authorities had given him a permit to shoot "A Man of Integrity" but only after he signed a paper promising not to make it "too dark". He has not been granted permission to screen the film in Iran so, like his previous five features, it is unlikely to be seen there except via unauthorised copies.
Variety called "A Man of Integrity" "a tense, enraging drama about corruption and injustice... a scathing critique of contemporary Iranian society... [that] manages to resonate on both specific and universal levels".
"Un Certain Regard", a separate section from the main contest at Cannes, recognises younger talent and innovative filmmaking. The winners in the main competition, including the Palme d'Or for best picture, will be announced on Sunday.
Related Articles
May 16,2015
Iran has significantly stepped up its presence at the cinema market of the Cannes Film Festival this year as Tehran opens up to the world ahead of a possible suspension of Western sanctions.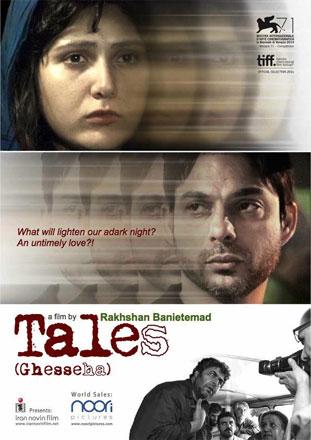 Feb 16,2016
AMMAN — The third edition of the Iranian Film Days, which opened on Monday and is organised by the Royal Film Commission (RFC), continues un
May 12,2016
CANNES, France — More than 30 major European film organisations appealed to the Iranian government on Thursday to grant clemency to a young
Newsletter
Get top stories and blog posts emailed to you each day.