You are here
Iraq hangs 38 members of Daesh, Qaeda for 'terrorism'
By AFP - Dec 14,2017 - Last updated at Dec 14,2017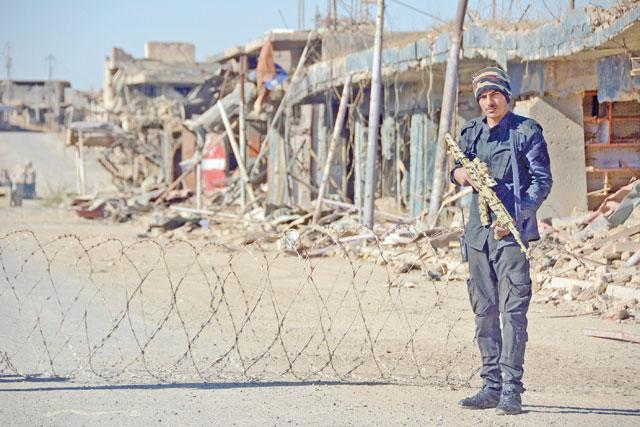 A member of the Iraqi forces guards a checkpoint in the northern Iraqi city of Baiji on November 27 (AFP photo)
NASIRIYAH, Iraq — Iraq hanged 38 extremists belonging to the Daesh terror group or Al Qaeda for terrorism offences on Thursday in the southern city of Nasiriyah, provincial authorities said.
It was the largest number of executions in Iraq on a single day since September 25 when 42 people were put to death in the same prison.
"The prison administration executed on Thursday in the presence of Justice Minister Haidar Al Zameli, in Nasiriyah prison, 38 death row prisoners belonging to Al Qaeda or Daesh accused of terrorist activities," said Dakhel Kazem, a senior official in the provincial council.
They were all Iraqis but one also had Swedish citizenship, a prison source said.
Prime Minister Haider Al Abadi on Saturday declared victory against Daesh after a three-year campaign by government forces backed by a US-led coalition to retake territory seized by the extremists.
Rights watchdog Amnesty International has voiced repeated concerns about the use of the death penalty in Iraq, which it ranks as one of the world's top executioners behind China, Iran and Saudi Arabia.
In a report released on December 5, Human Rights Watch (HRW) criticised both Iraq's central government and the autonomous Kurdish authorities over mass trials of suspected Daesh extremists.
HRW said the authorities "appear to be prosecuting all ISIS [Daesh] suspects in their custody under counterterrorism laws, primarily for ISIS membership, and not focusing on specific actions or crimes that may have been committed".
The New York-based group identified 7,374 cases of suspects charged under this law since 2014, and put at 20,000 the total number of people imprisoned for suspected Daesh membership.
It expressed concerns that the broad prosecution of those affiliated with Daesh "in any way, no matter how minimal, could impede future community reconciliation and reintegration".
"Iraqi justice is failing to distinguish between the culpability of doctors who protected lives under ISIS rule and those responsible for crimes against humanity," said Sarah Leah Whitson, HRW's Middle East director.
HRW said it regretted what it called the inconsistent application of a 2016 law granting amnesty to suspects who can show they joined Daesh or any extremist group against their will and have not committed a crime.
"Execution of fighters who surrender or are hors de combat is a war crime," HRW added.
Daesh swept across a third of Iraq in 2014 and seized several major cities including Mosul, the country's second biggest, before a fightback launched in 2015.
Related Articles
Jan 21,2018
BAGHDAD — An Iraqi court said Sunday it had condemned to death by hanging a German woman of Moroccan origin after finding her guilty of belo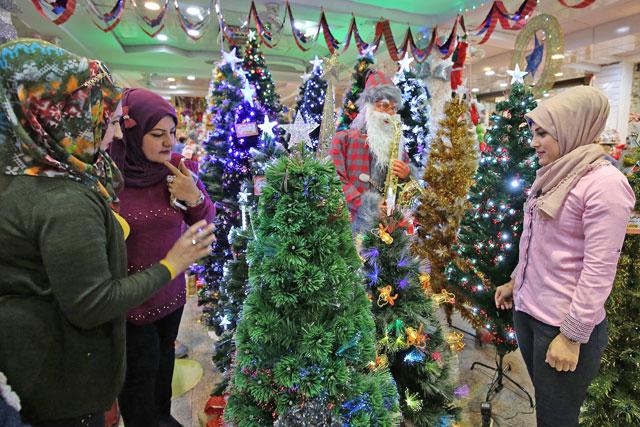 Dec 16,2017
GENEVA — The UN has harshly criticised the mass-hanging of 38 men at a prison in southern Iraq this week, urging Baghdad to immediately halt
Jan 25,2021
NASIRIYAH, Iraq — Three Iraqis convicted of "terrorism" were hanged on Monday, a security source said, days after a deadly double suicide at