You are here
Iraq paramilitaries make fresh progress west of Mosul
By AFP - Jun 11,2017 - Last updated at Jun 11,2017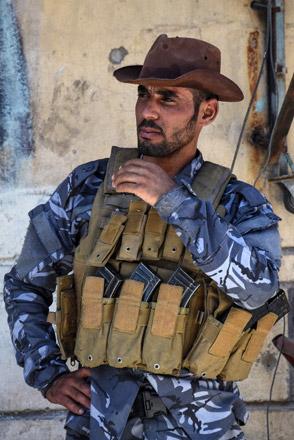 A member of the Iraqi government forces looks on in western Mosul's Zanjili neighbourhood on Friday, during ongoing battles trying to take the city from the Daesh militants (AFP photo)
BAGHDAD — Iraq's paramilitary Hashed Al Shaabi forces said Saturday that they had retaken all areas west of Mosul from the Daesh terror group except the town of Tal Afar.
The umbrella organisation, which is dominated by Iran-backed Shiite militias, has been fighting primarily on a separate western front since the battle to retake Mosul was launched in October last year.
Their main objective has been to isolate Daesh militants battling elite forces inside the city by cutting off their supply lines to remaining strongholds in the Syrian part of their now crumbing "caliphate".
"Hashed forces declare the liberation of all areas west of Mosul except Tal Afar," the organisation said on social media.
Tal Afar is a large town that lies about 50 kilometres west of Mosul on the way to Syria and is still at the hands of the extremists, although almost completely surrounded by anti-Daesh forces.
While the Counter-Terrorism Service and other federal forces were retaking Mosul one neighbourhood after another as well as urban areas around it, Hashed forces worked their way north and west through mostly desert regions of Iraq.
The Hashed's top Iraqi military commander, known as Abu Mahdi Al Mohandis, spoke overnight to hail the achievements of his forces.
"The Hashed are awaiting orders from the prime minister and commander-in-chief of the armed forces (Haider Al Abadi) to storm the district of Tal Afar," he was quoted as saying in a statement.
He said that Hashed forces had taken control of an area about two kilometres from Iraq's western border with neighbouring Syria, where another alliance of forces backed a US-led coalition is battling Daesh.
"The Hashed have not entered yet," he said, without elaborating.
Abadi has repeatedly said that no Iraqi forces should cross the border into Syria.
The Hashed Al Shaabi is nominally under his command but some of its components have for years been sending fighters to support Damascus in its six-year-old conflict against various rebel groups.
Related Articles
Aug 14,2017
BAGHDAD — Iraqi officials said Monday that preparations have been made for the battle to retake Tal Afar, a town held by the Daesh extremist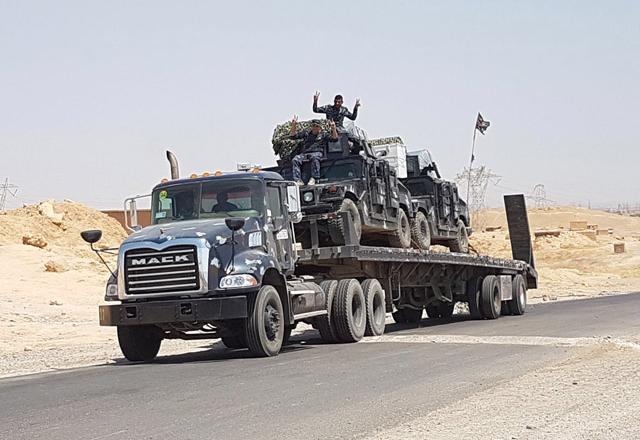 Aug 16,2017
BAGHDAD — Iraqi warplanes carried out air strikes Tuesday against Daesh group positions in Tal Afar in preparation for a ground assault to r
Oct 30,2016
QAYYARAH, Iraq — Iraqi forces said Sunday that they recaptured a series of villages surrounding militant-held Mosul as the operation to reta
Newsletter
Get top stories and blog posts emailed to you each day.