You are here
Iraq tribesmen battle Daesh inside Fallujah for second day
By AFP - Feb 20,2016 - Last updated at Feb 20,2016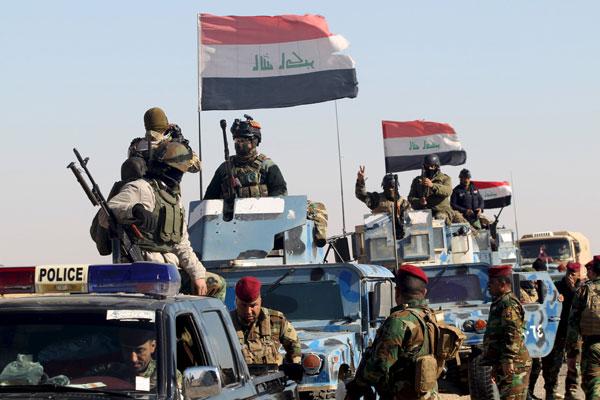 Members of Iraqi security forces are deployed at the border between Iraq and Saudi Arabia on Wednesday (Reuters photo)
BAGHDAD — Iraqi tribesmen battled Daesh militants inside their Fallujah stronghold for a second day Saturday, a significant challenge to long-standing extremist control that may be undermined by a lack of supplies.
Fallujah is one of two Iraqi cities still controlled by Daesh, and residents — said to number in the tens of thousands — vastly outnumber the estimated 300 to 400 militants inside it.
But Daesh has had plenty of time to assert its control over the civilian population through arrests and public executions — its usual means of discouraging dissent.
"Armed confrontations between the sons of the Fallujah tribes and the Daesh organisation are continuing," an army brigadier general said.
The clashes are taking place in Al Jolan in northwest Fallujah and Nazal in the centre, the officer said, adding that the army was shelling Daesh positions on the city's outskirts.
There have been casualties among both the tribesmen and the militants, the officer said.
Tribal leader Sheikh Majeed Al Juraisi said that fighting was continuing in both the centre and north of Fallujah.
The tribesmen "are beginning to run out of supplies and need the support of the government", Juraisi said.
Fear of 'massacre'
There is "fear that they will completely run out and afterwards the Daesh organisation will arrest and massacre them".
In 2014 and 2015, Daesh executed dozens of members of the Albu Nimr tribe, which opposed the extremists as they overran swathes of Anbar province, where Fallujah is located.
Saadun Obaid Al Shaalan, who was elected by a local council to administer the Fallujah area, confirmed that fighting was continuing, saying that tribesmen had posted snipers on rooftops in the Al Askari area of east Fallujah.
He said that the tribesmen needed assistance and "we are trying to obtain that support" from the government.
Officials said the clashes began on Friday as a fight between tribesmen and Al Hisba, Daesh members charged with enforcing religious strictures in the city.
Members of the Al Juraisat, Al Mahamda and Al Halabsa tribes have taken part in the fighting, officials said.
Fallujah, which lies about 50 kilometres west of Baghdad, is the only Iraqi city apart from Daesh's main northern hub Mosul still under militant control.
But Daesh also controls some large towns, including Tal Afar and Hawijah.
Anti-government fighters took control of Fallujah in early 2014 during unrest that broke out after security forces demolished a protest camp farther west, and it later became a Daesh stronghold.
The tens of thousands of civilians in Fallujah are facing increasingly dire living conditions, and officials say Daesh is preventing civilians from leaving the city, which has largely been cut off by security forces.
Anbar Governor Sohaib Al Rawi has said that the situation in Fallujah "has reached a state of famine".
Lise Grande, the UN's humanitarian coordinator for Iraq, said: "We are receiving reports of hunger and shortages of medicines and essential supplies.
"We know that people are trying to leave the city but are prevented from doing so. We fear that the situation is becoming desperate."
Daesh launched a sweeping offensive that overran swathes of Iraq in June 2014, but security forces and allied fighters have pushed the extremists back with support from US-led air strikes.
Tribesmen have played a key role in holding the extremists back in several areas, including Haditha in Anbar, Amerli in Salaheddin province and Dhuluiyah in Diyala.
Sunni Arab tribesmen from Anbar helped drive back Daesh's predecessor organisation Al Qaeda in Iraq after joining forces with US troops from 2006.
Related Articles
Feb 21,2016
BAGHDAD — Clashes between Iraqi tribesmen and the Daesh terror group in Fallujah have halted after the extremists detained dozens of residen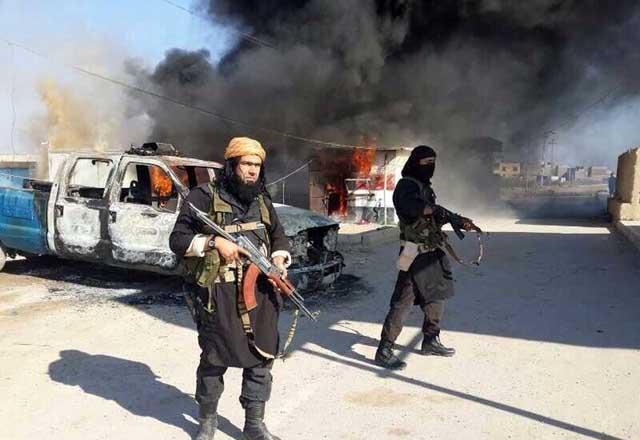 Jan 11,2014
Residents of a militant-held city on Baghdad's doorstep began slowly returning on Saturday amid a tense calm, while the UN Security Council backed Iraq's efforts against Al Qaeda-linked extremists.
Apr 08,2015
Iraqi security forces launched a new offensive against Daesh insurgents in the Sunni Muslim heartland of Anbar on Wednesday, seeking to build on a victory over the jihadist group last week in the city of Tikrit.
Newsletter
Get top stories and blog posts emailed to you each day.