You are here
Iraqi family buries children who drowned with Aylan
By AFP - Sep 10,2015 - Last updated at Sep 10,2015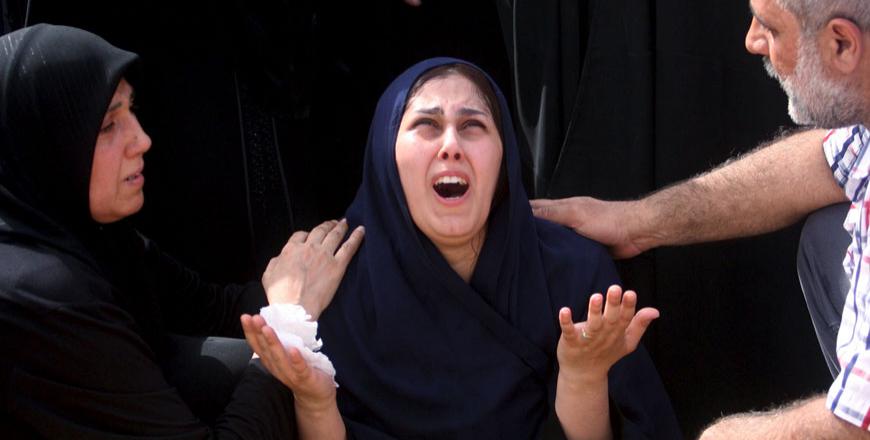 An Iraqi woman mourns for her children who drowned while trying to reach Greece, before a funeral service at a cemetery in Karbala, southwest of Baghdad, Wednesday. Haider Ahmed, 8 years old, and Zainab Ahmed, 12 years old, drowned while trying to reach Greece, relatives said (Reuters photo)
KARBALA, Iraq — An Iraqi family caught up in the boat accident that claimed the life of Aylan Kurdi buried their two children on Wednesday who drowned along with the Syrian toddler.
The bodies of 8-year-old boy Haider Ahmed and 12-year-old girl Zainab Ahmed, who died in the accident off the coast of Turkey, arrived at Baghdad airport and were buried in the Shiite shrine city of Karbala, AFP journalists said.
Their mother, Zainab Abbas, told journalists near the airport that she, her husband and their three children had been on the boat carrying the Kurdi family that capsized last week.
Three-year-old Aylan's body was photographed lying face down in the sand in Bodrum after he drowned, in a bleak image that helped focus international attention on the plight of refugees making the perilous journey to Europe.
Abbas said her family had travelled to Istanbul, then made their way to Bodrum, on the coast, trying for almost two weeks to make the boat trip to Greece.
"Everyone was talking about this route, so we decided that we would leave, to provide them with a better life," Abbas said.
Many Iraqis have fled the country, made desperate by near-daily violence, corruption and poor services.
Abbas said that the night they departed, smugglers rushed her family onto a boat along with Aylan and his relatives who were fleeing the war in Syria.
But within a few minutes of their departure, the boat capsized, throwing passengers into the sea and trapping her children underneath it.
Abbas managed to touch her daughter's hand, but could not save her.
"I shouted my children's names but they did not respond," she said.
Abbas, her husband and third child survived the wreck, as did Aylan's father Abdullah, who told AFP by telephone that there was an Iraqi family of five on the boat with him and that they lost two children.
The accident also claimed the lives of Aylan, his 4-year-old brother and his mother.
Aylan's father returned to Syria to bury his family, while Abbas and her husband came back to Iraq to do the same.
Related Articles
Jan 30,2016
AYVACIK, Turkey — The Turkish coastguard on Saturday recovered the bodies of women and children washed up on a beach after yet another migra
Aug 15,2018
KHARTOUM — At least 22 children drowned on their way to school when their boat capsized in swollen waters of the Nile river north of the Sud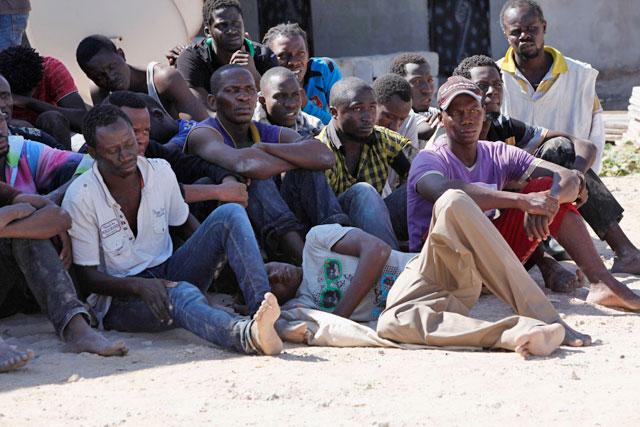 Sep 16,2014
Survivors of Europe's most deadly migrant shipwreck in years have described the horrifying moment traffickers capsized their boat and left them to drown, as the EU cried murder and vowed to step up the fight against people smugglers.
Newsletter
Get top stories and blog posts emailed to you each day.