You are here
Israel blocking rights workers' access to Gaza — HRW
By AFP - Apr 03,2017 - Last updated at Apr 03,2017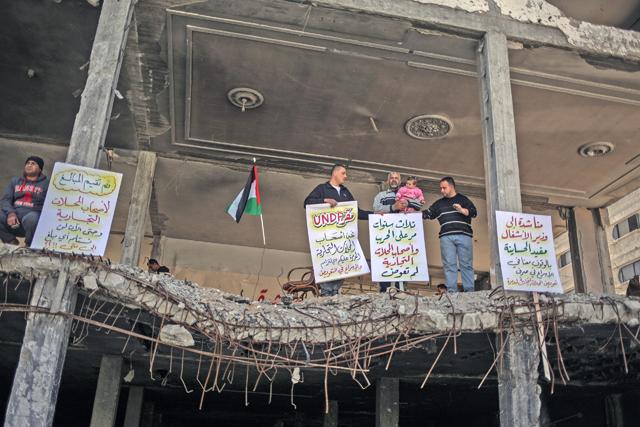 Palestinian people hold banner during a social media campaign '#SavePalPeople' in Gaza City, Gaza, on Saturday (Anadolu Agency photo)
OCCUPIED JERUSALEM — Israel is blocking rights activists' access to and from the Gaza Strip, hampering their work in the Palestinian enclave run by Islamist movement Hamas, Human Rights Watch said on Monday.
A new report from the rights group "documents how Israel systematically bars human rights workers from travelling into and out of Gaza, even where the Israeli security services make no security claims against them as individuals", it said in a statement.
Human Rights Watch said it had only once since 2008 received permission from Israel for foreign staff to enter Gaza.
Israel has launched three wars against the coastal enclave since 2008 and Gaza has been under an Israeli blockade for 10 years.
The Gaza Strip's sole crossing with Egypt has also remained largely closed in recent years.
"Neither Human Rights Watch nor Amnesty International has been able to get staff into Gaza via Egypt since 2012," HRW said.
The New York-based rights watchdog said access to the strip was important to look into allegations of abuses during the devastating 2014 war.
The International Criminal Court's (ICC) chief prosecutor has opened an initial probe into alleged war crimes by both sides during the July-August 2014 conflict.
"If Israel wants the ICC prosecutor to take seriously its argument that its criminal investigations are adequate, a good first step would be to allow human rights researchers to bring relevant information to light," said HRW's Sari Bashi.
"Impeding the work of human rights groups raises questions not just about the willingness of Israel's military authorities to conduct genuine investigations, but also their ability to do so."
A spokeswoman for the Israeli defence ministry unit that oversees permission to travel to Gaza said that "all requests were carefully studied".
"We coordinate regularly crossings of numerous human rights organisations," she added, naming such groups as Doctors Without Borders.
Bashi told AFP that while Israel was allowing access for humanitarian workers, it was not permitting rights activists, invoking security concerns.
Human Rights Watch also criticised restrictions recently imposed by Hamas following the assassination of one of its officials in the strip on March 24.
It has blamed Israel for the assassination and restricted passage out of Gaza as it investigates the murder.
Related Articles
May 17,2016
AMMAN – Authorities on Monday dismissed as "inaccurate, unfair and biased" a Human Rights Watch (HRW) report claiming that Jordan has tighte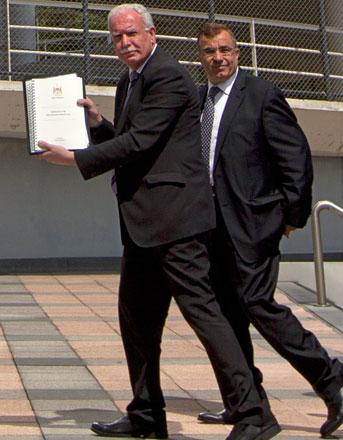 Jun 25,2015
THE HAGUE — The Palestinian Authority made its first submission of evidence of alleged Israeli war crimes to the International Criminal Cour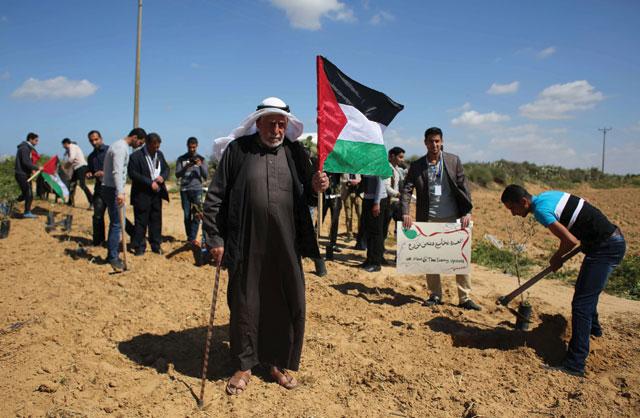 Apr 01,2015
Palestine formally joined the International Criminal Court (ICC) on Wednesday, a move the Palestinians hope could open the door to the possible prosecution of Israelis for alleged war crimes.
Newsletter
Get top stories and blog posts emailed to you each day.