You are here
Israel extends Palestinian journalist's detention — NGO
By AFP - Aug 20,2016 - Last updated at Aug 20,2016
A man holds posters against administrative detention and in support of Palestinian prisoners held in Israeli jails during a protest in front of the Israeli-run Ofer prison in the West Bank village of Betunia, on Thursday (AFP photo)
RAMALLAH — Israeli authorities have extended by three months the detention without trial of a Palestinian journalist who had been due for release on Monday, a Palestinian NGO said on Saturday.
The Ramallah-based Palestinian Prisoners Club said it had been informed by Omar Nazzal's lawyers that the senior journalists' union official would not now be released at the end of his current term, on August 22. "Israel is intensifying its policy of administrative detention and increasing the extensions of administrative detention," prisoners club spokeswoman Amani Sarahneh told AFP.
"In particular it made this choice in the case of Omar."
His wife Marlene Rabadi posted on Facebook: "We were informed today that Omar's administrative detention has been extended by three months."
Israeli officials could not immediately be reached for comment on Saturday, the Jewish sabbath said.
Nazzal was arrested on April 23 at the border between the West Bank and Jordan, from where he had been due to fly to a European Federation of Journalists gathering in Bosnia.
A military court ordered at the time that he be placed for four months in administrative detention, an Israeli measure allowing suspects to be interned for indefinite periods without charge.
Israel accuses him of "participation in a terrorist organisation".
Its Shin Bet agency said in April that Nazzal, 54, served in a top position at Falestine Al Youm television in Ramallah, which Israel forcibly closed on accusations of incitement to violence.
Nazzal had left the broadcaster several months before his arrest, which Palestinians say is an Israeli attack on the freedom of the Palestinian press.
He has been on hunger strikes since August 4 in protest against his detention, and international organisations have called for his release.
Israel says Nazzal was detained for "his involvement in terror group activities", and not "because of his activity as a journalist".
The Palestinian journalists' union says that another 19 Palestinian journalists and students of journalism are in Israeli prisons, one of them for more than 20 years.
Related Articles
May 02,2016
RAMALLAH — An Israeli military court ordered a Palestinian journalist to be detained for four months without trial or any charges Monday, on
Apr 12,2017
OCUPIED JERUSALEM — Israel has arrested a Palestinian lawmaker over Hamas "activities", an NGO and officials said on Wednesday, bringing to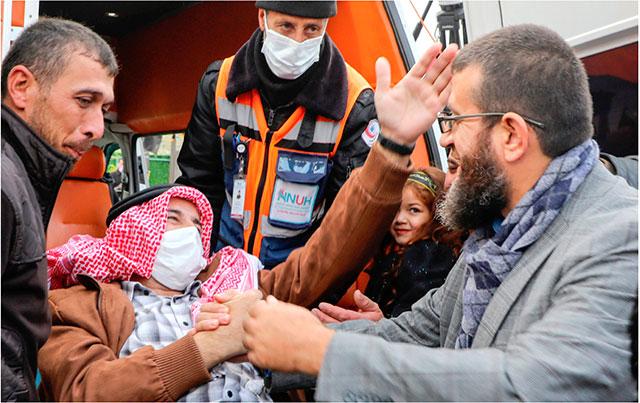 Nov 26,2020
NABLUS, Palestinian Territories — Israel on Thursday released a Palestinian who waged a 103-day hunger strike to protest Israeli rules allow