You are here
Israel intercepts boat seeking to break Gaza blockade
By AFP - Oct 05,2016 - Last updated at Oct 05,2016
Palestinians stage a demonstration to welcome 'Zaytouna' Women's Flotilla, a Gaza-bound aid ship, in Gaza City, Gaza, on Wednesday (Anadolu Agency photo)
OCCUPIED JERUSALEM — Israel's navy on Wednesday intercepted an activist boat seeking to break the country's decade-long blockade of the Gaza Strip, saying it was boarded without incident and was being directed to shore.
The navy said in a statement that its forces had "redirected" the sailboat in order to prevent a "breach of the lawful maritime blockade" of the Palestinian enclave.
It said this was done "in accordance with government directives and after exhausting all diplomatic channels".
Thirteen women, including 1976 Nobel Peace Prize winner Mairead Maguire, had been travelling aboard the Zaytouna-Oliva sailboat in the Mediterranean towards Gaza, run by Islamist movement Hamas.
The Zaytouna-Oliva set sail from Barcelona in September and was carrying women of various nationalities, in addition to Maguire, a Northern Ireland activist.
Dubbed "Women's Boat to Gaza", it is part of the wider Freedom Flotilla Coalition that consists of pro-Palestinian boats that regularly seek to go to Gaza to try to break the blockade.
One such operation turned to tragedy in 2010 when Israeli commandos killed 10 Turkish activists in a raid on a flotilla.
In Wednesday's operation, the Israeli navy said it intercepted the sailboat after advising it "numerous times to change course prior to the action".
It said its forces had boarded and searched the sailboat, describing the operation as "uneventful".
The sailboat was now believed to be headed towards the Israeli port of Ashdod. Organisers said they had lost communication with the activists.
It was boarded around 35 nautical miles from the coast, Israeli public radio reported, citing a navy officer.
"Following their refusal, the navy visited and searched the vessel in international waters in order to prevent their intended breach of the lawful maritime blockade of the Gaza Strip."
Hamas denounced the move as "state terrorism".
Related Articles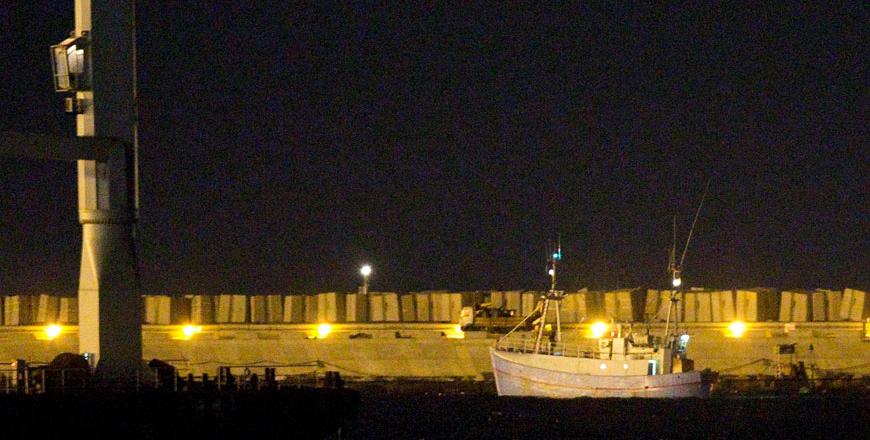 Jul 01,2015
AMMAN — Israeli occupation naval forces prevented a Freedom Flotilla III ship carrying two Jordanian MPs, among other activists, from breaki
Aug 04,2018
OCCUPIED JERUSALEM — Israeli forces intercepted a Swedish-flagged activist boat bent on breaching its more than decade-long blockade of Gaza
Jun 30,2015
ASHDOD, Israel — Israel's navy on Monday halted a flotilla seeking to defy its blockade of Gaza without the deadly force that marred a simil