You are here
Israeli ministers approve draft bill to legalise outposts
By AFP - Nov 13,2016 - Last updated at Nov 13,2016
Israeli forces stand guard during a demonstration of Israeli and Palestinian members of the 'Combatants For Peace' association on Friday on a road close to the West Bank village of Al Khader, near the biblical town of Bethlehem, to protest against the demolition of Palestinian houses in the West Bank by Israeli authorities who say they are built without permission (AFP photo)
OCCUPIED JERUSALEM — Israel's ministerial committee for legislation on Sunday approved a draft bill aimed at legalising wildcat Jewish settlements built on private Palestinian land, parliamentary sources said.
The bill must pass through three readings in parliament and also be ratified by the supreme court before it can become law.
Sunday's vote was rushed through the ministerial committee in an attempt to prevent the evacuation of the Jewish settlement of Amona in the Israeli-occupied West Bank by the end of the year.
The supreme court has ordered the evacuation of settlers from Amona and the demolition of their homes by December 25.
Amona is home to about 40 families and was built on land privately owned by Palestinians, who had petitioned the court for the outpost to be removed.
The international community considers all Israeli settlements in Israeli-occupied East Jerusalem and the occupied West Bank to be illegal, whether they are authorised by the government or not.
They are also seen as a major stumbling blocks to peace efforts as they are built on land the Palestinians see as part of their future state.
The controversial bill approved unanimously on Sunday stipulates that the government could order the confiscation of privately owned Palestinian land in exchange for compensation.
It was at the centre of a row between Prime Minister Benjamin Netanyahu who had sought to delay the vote and hardliners in his ruling right-wing Likud Party.
One, Education Minister Naftali Bennett who heads the religious nationalist Jewish Home Party, succeeded in rallying support for the vote leading to Sunday's endorsement of the bill.
The anti-settlement Peace Now movement denounced the vote.
"It is a shame: the government is backing a law that will allow the confiscation of privately owned Palestinian land in order to build settlements," said Hagit Ofran, one of the watchdog's leaders.
According to Ofran, around 2,000 units have been built on land owned by Palestinians in the West Bank.
Attorney General Avichai Mandelblit warned the ministers that he would be unable to defend the bill before the supreme court.
Related Articles
Dec 05,2016
OCCUPIED JERUSALEM — Israel Prime Minister Benjamin Netanyahu closed in on a deal with a key rival Monday that could lead to approval of con
Dec 06,2016
OCCUPIED JERUSALEM — Israeli far-right politicians on Tuesday welcomed initial approval of a bill to legalise some 4,000 settler housing uni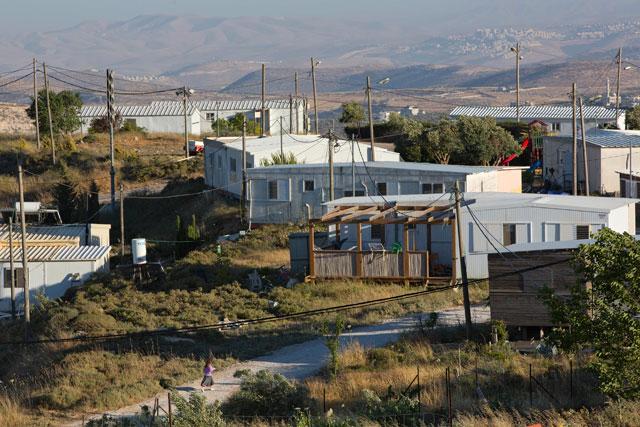 Nov 14,2016
RAMALLAH —Palestinian leaders on Monday denounced an Israeli bill to legalise several thousand Jewish settler units in the occupied West Ban
Newsletter
Get top stories and blog posts emailed to you each day.