You are here
Kurdish forces prepare for battle to retake Iraq's Sinjar
By Reuters - Nov 01,2015 - Last updated at Nov 01,2015
ERBIL, Iraq — Kurdish forces are massing in northwest Iraq for an offensive to retake the town of Sinjar from Daesh militants who overran it more than a year ago, killing and enslaving thousands of its Yazidi residents and triggering US-led air strikes.
Sinjar is a symbolic and strategic prize sitting astride the main highway linking the cities of Mosul and Raqqa — Daesh's bastions in Iraq and Syria.
In December 2014, Kurdish forces drove Daesh from north of Sinjar Mountain, a craggy strip some 60km long, but the insurgents maintain control of the southern side where the town is located.
Villagers along a main road to the mountain reported seeing dozens of military transport vehicles packed with Kurdish peshmerga fighters pass in recent days.
Preparations for the offensive have been complicated by rivalry between various Kurdish and Yazidi forces in Sinjar.
Peshmerga officials declined to comment on the operation, but a Kurdish security source said it would begin once the weather improved and intelligence-gathering had been completed.
The challenge, he said, would be to defend the town after it is re-captured because the offensive will open up new fronts with the militants, who have declared a medieval-style caliphate spanning parts of Iraq and Syria.
The US-led coalition against Daesh has carried out 57 air strikes in Sinjar over the past two weeks in support of the peshmerga, apparently coordinated with the planned offensive.
Authorising the first strikes against the group in August 2014, US President Barack Obama cited a duty to prevent a genocide of Yazidis by Daesh, which considers them devil-worshippers.
Rivalries
The peshmerga in Sinjar are mainly affiliated with the Kurdistan Democratic Party (KDP), which is accused of seeking to monopolise power by other groups arrayed against Daesh.
Many Yazidis lost faith in the KDP when its forces failed to protect them from Daesh militants who attacked Sinjar in August 2014 and systematically slaughtered, enslaved and raped thousands of them.
A Syrian affiliate of the Kurdistan Workers' Party (PKK) came to the rescue, evacuating thousands of Yazidis stranded on Sinjar mountain and establishing a permanent base there.
"We have been ready [to attack Sinjar town] for one year, but political struggles prevented it," said the commander of the PKK's military wing in Sinjar. "The KDP is working with the Americans and they didn't allow us to go in".
The PKK has trained a Yazidi militia in Sinjar, while tribal groups operate independently. Some Yazidis have also joined the peshmerga.
The Sinjar offensive is being personally overseen by KDP leader Massoud Barzani, president of the Kurdistan region.
Most Yazidis have been displaced to camps in the Kurdistan region; several thousand remain in Daesh captivity.
Saeed Hassan Saeed, a leader of the PKK-affiliated Yazidi militia, said hundreds of men were heading to Sinjar from the camps to take part in the offensive.
Backed by US air strikes, the peshmerga have regained most of the ground they consider historically Kurdish.
Sinjar is part of the disputed territories to which both the Iraqi federal government and regional Kurdish authorities lay claim.
To counter the KDP, some of the other Sinjar factions have sought funds and weapons from Baghdad.
Related Articles
Aug 03,2015
DOHUK, Iraq — The president of Iraq's autonomous region of Kurdistan, Massoud Barzani, promised Monday to avenge the Yazidi minority brutall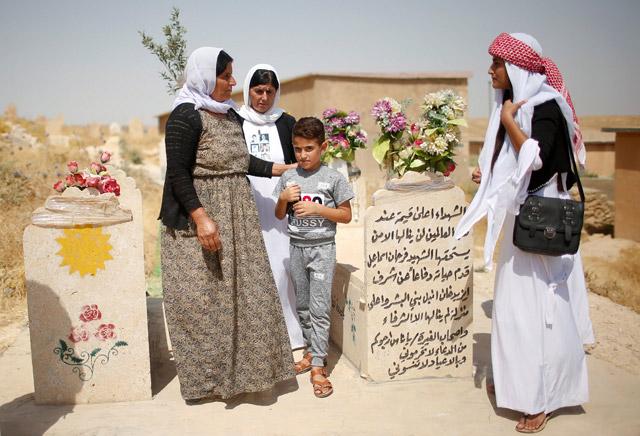 Aug 03,2017
SINJAR, Iraq — Iraq's Yazidis marked three years since the Daesh terror group launched what the United Nations said was a genocidal campaign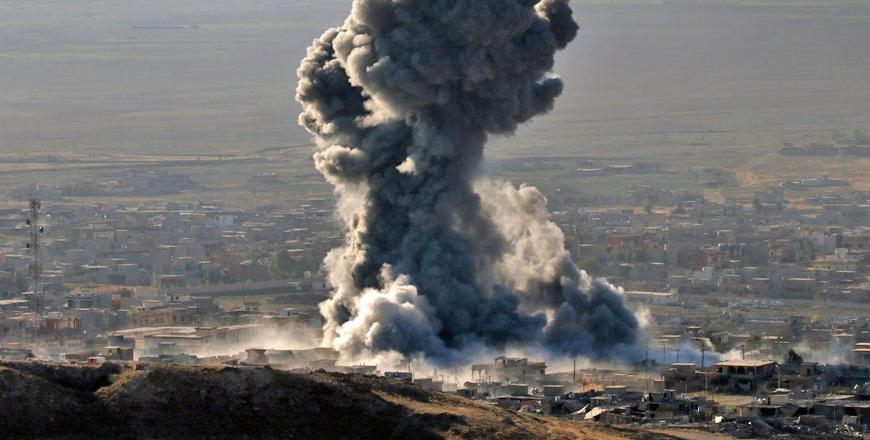 Nov 12,2015
MOUNT Sinjar, Iraq — Iraqi Kurdish forces backed by US-led strikes blocked a key Daesh supply line to Syria Thursday as they fought to retak
Newsletter
Get top stories and blog posts emailed to you each day.