You are here
Lebanon's Jumblatt calls for Saudi-Iranian discussions
By Reuters - Nov 25,2017 - Last updated at Nov 25,2017
BEIRUT — Top Lebanese Druze politician Walid Jumblatt on Saturday called on Saudi Arabia to enter dialogue with Iran and said that the Kingdom's modernisation plans could not work while Riyadh was engaged in a war in Yemen.
Lebanon was thrust back onto the frontline of a regional power tussle this month between Saudi Arabia and Iran. The two regional powers back competing factions in Iraq, Syria, Lebanon and Yemen, the last of which has become a central arena of the proxy battle.
"A settlement at minimum with the Islamic Republic [of Iran] gives us in Lebanon more strength and determination to cooperate to enforce the policy of disassociation," Jumblatt wrote in a Tweet on Saturday.
Saudi Arabia has played an important role in Lebanon in the past, helping to broker the end of its civil war in 1990 and contributing to reconstruction afterwards. Addressing Saudi Arabian Crown Prince Mohammed Bin Salman, Jumblatt said: "The challenges are tremendous and the modernisation of the kingdom is an Islamic and Arabic necessity, but this mission can not be successful while the Yemen war continues."
The Druze are a minority religious sect present in Syria, Israel, the Palestinian Territories and Lebanon.
Jumblatt also said it is very difficult to stop the war unless issues are overcome and discussions are held with Iranians.
On Friday, Jumblatt criticised the way Hariri had been treated by "some Saudi circles", the first time he has appeared to direct blame at Riyadh over Hariri's resignation this month.
Related Articles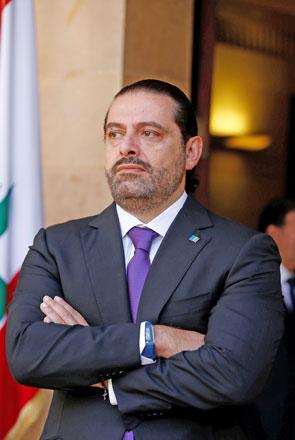 Nov 04,2017
BEIRUT — Lebanon's prime minister, Saad Al Hariri, resigned on Saturday, saying he believed there was an assassination plot against him and
Nov 26,2017
BEIRUT — Lebanese Prime Minister Saad Al Hariri said on Saturday that he would not accept Iran-backed Hizbollah's positions that "affect our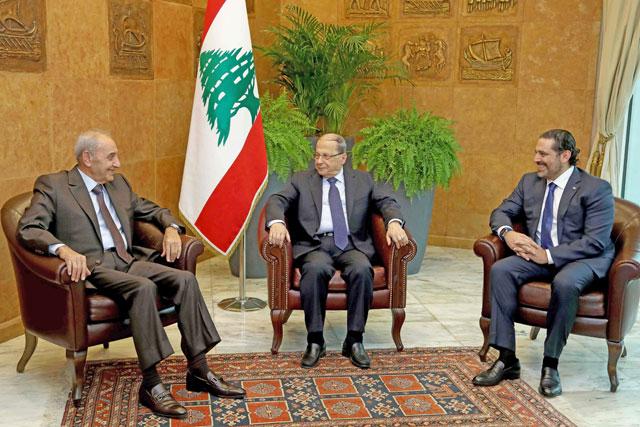 Nov 27,2017
BEIRUT — President Michel Aoun held talks on Monday with other Lebanese political leaders over the future of Prime Minister Saad Al Hariri's
Newsletter
Get top stories and blog posts emailed to you each day.