You are here
Lebanon kingmaker announces his pick for president
By AFP - Apr 22,2014 - Last updated at Apr 22,2014
BEIRUT — Lebanon's sometime kingmaker Walid Jumblatt announced Tuesday he was backing lawmaker Henri Helou for president, a day before parliament meets to vote on the post.
Jumblatt's decision to back Helou, who belongs to his parliamentary bloc, comes as the country's lawmakers prepare for a first round election to replace Michel Sleiman, whose term ends on May 25.
"We are proud to present a candidate of dialogue, a candidate of moderation, a candidate for all, with a well-known political heritage of dialogue, moderation and openness," Jumblatt said.
No clear front-runner has emerged for the post of president, which is by tradition reserved for a candidate from the Christian Maronite community.
Parliament is mostly divided between rival factions from the so-called March 14 bloc headed by Saad Hariri and the March 8 bloc, which is centred around the powerful Hizbollah movement.
A third smaller bloc is largely controlled by Jumblatt, whose vote will be crucial if the two key blocs cannot agree on a consensus candidate.
Helou emphasised his openness to all sides in his remarks, flanked by Jumblatt.
"I want to restore dialogue and partnership between all," he said.
"A strong president is one that brings together all Lebanese," he added.
Helou becomes only the second official candidate in the race, though there are no rules requiring hopefuls to publicly announce their candidacy.
Born in 1953, Helou is from an area just outside Beirut and is an engineer by training.
His father Pierre Helou served in several ministerial roles.
The other declared presidential candidate is Samir Geagea, a member of the March 14 bloc who has received the public backing of the bloc's chief Hariri.
Despite the endorsement, Geagea is considered unlikely to win because of his fierce opposition to Hizbollah.
Hizbollah's massive arsenal and the war in neighbouring Syria — in which the group is fighting alongside the Syrian government — are two key points of contention for Lebanon's politicial class.
Hariri's bloc and many Sunni Lebanese support the Sunni-led uprising in Syria and are opposed to Hizbollah's involvement there, as well as its arsenal, which outstrips that of the army.
Hizbollah and its allies say it is fighting in Syria to prevent Sunni extremists from entering Lebanon and to protect Assad's government, which it calls a partner in "resistance" against Israel.
Wednesday's vote requires candidates to win a two-thirds majority to declare victory, but if no winner emerges, a second-round vote only requires the victor to win an absolute majority of 50 plus 1.
Observers say Lebanon's political divisions make it unlikely any candidate will win in the first round Wednesday, and a second round is likely to be scheduled.
Related Articles
Apr 23,2014
Lebanon's parliament failed to elect a new president on Wednesday, with no candidate securing the two-thirds of the votes needed to win and many lawmakers leaving their ballots blank.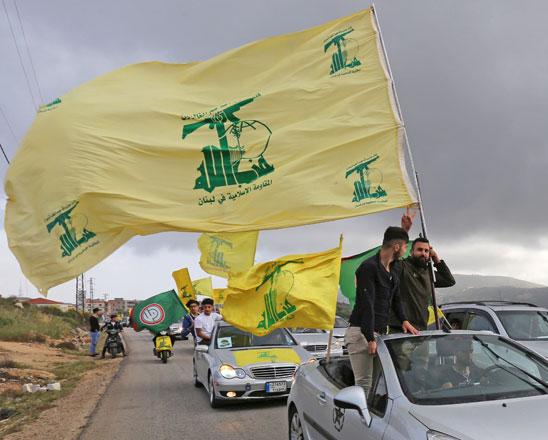 May 08,2018
BEIRUT, Lebanon — Hizbollah and its political allies won just over half the seats in Lebanon's parliamentary election, unofficial results sh
May 28,2018
BEIRUT — Prime Minister-designate Saad Al Hariri expressed hope on Monday that a coalition government could be formed quickly to shield Leba