You are here
Lebanon's Hariri in Riyadh for first time since crisis
By Reuters - Feb 28,2018 - Last updated at Feb 28,2018
This handout photo provided by the Saudi Royal Palace on Wednesday shows King Salman (right) receiving Lebanese Prime Minister Saad Hariri at the royal palace in the Saudi capital Riyadh (AFP photo)
RIYADH/BEIRUT — Lebanese Prime Minister Saad Al Hariri visited Saudi Arabia on Wednesday for the first time since his abrupt resignation during a visit there in November set off a major political crisis.
Lebanese officials said at the time that Riyadh had forced its long-time ally Hariri to quit and put him under house arrest, because it had lost patience with his political accommodation with the Iran-backed Lebanese Shiite Muslim group Hizbollah.
Following French intervention, Hariri came back to Beirut and withdrew his resignation, drawing a line under the crisis that had raised fears for Lebanon's stability and thrust it to the forefront of Riyadh's regional tussle with Iran.
Hariri, whose coalition government includes Hizbollah, flew to Saudi Arabia late on Tuesday, taking up an invitation from King Salman that was delivered to him by a Saudi envoy in Beirut on Monday. Hariri met King Salman during his visit, discussing Saudi-Lebanese relations, Saudi state news agency SPA said.
Photos and videos circulated of the king and Hariri drinking coffee and smiling in the royal Al Yamama Palace.
Hariri became prime minister in 2016 in a political deal that made Hizbollah ally Michel Aoun head of state.
"It is clear that the Lebanese file has changed in Saudi Arabia. They were saying to Saad Al Hariri that because you have a deal with Michel Aoun ... and part of Hizbollah in the government, you must resign," a source close to Hariri said.
"They have reviewed their calculations with regards to their policy towards Lebanon, and their view that Saad Al Hariri must wage a military war against Hizbollah, or will otherwise be persona non grata," the source added.
Berri upbeat
on Saudi visit
The meeting was attended by Saudi Minister of Interior Prince Abdulaziz Bin Saud Bin Nayef and Foreign Minister Adel Jubeir, amongst others, SPA reported. It did not say if Crown Prince Mohammed Bin Salman was present.
Hariri's office had previously said he would meet with King Salman and Crown Prince Mohammed Bin Salman.
Western officials have privately criticised Saudi Arabia over the move against Hariri, which they feared could destabilise a country that is hosting some 1.5 million refugees from the conflict in neighbouring Syria.
The Washington Post said on Wednesday Crown Prince Mohammed Bin Salman complained he had been unfairly criticised over Hariri's resignation. "Now he's in a better position," the newspaper quoted the crown prince as saying.
After his return, Hariri's coalition government, which includes Hizbollah, reaffirmed a state policy of staying out of conflicts in the Arab world.
Riyadh accuses the heavily armed Hizbollah of waging war across the Middle East as agents of Iran, notably in Yemen which neighbours Saudi Arabia and is seen as the biggest security concern for the conservative Sunni monarchy.
Lebanon declared its policy of "dissociation" in 2012 to keep the deeply divided state out of regional conflicts such as the war in neighbouring Syria.
Lebanese Parliament Speaker Nabih Berri, also a Hizbollah ally, said he had heard "very positive talk" from the Saudi envoy Nizar Al Aloula about Lebanon and "its historical and civilised role" during his visit to Beirut this week, a statement from Berri's office said.
Related Articles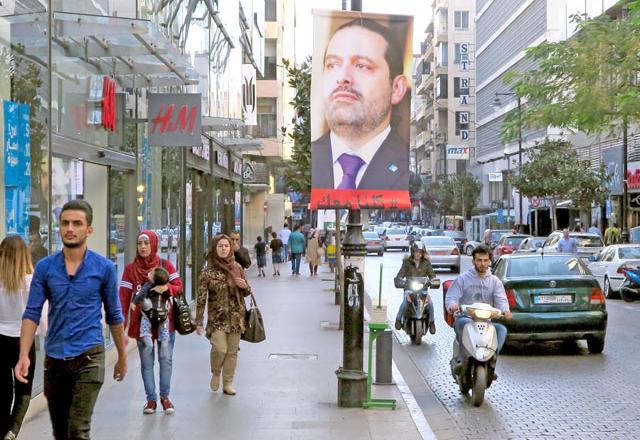 Nov 15,2017
BEIRUT — Lebanon's president on Wednesday accused Saudi Arabia of holding hostage Prime Minister Saad Al Hariri along with his family — the
Nov 10,2017
BEIRUT — Lebanese Foreign Minister Gebran Bassil on Thursday demanded the return of prime minister, Saad Hariri, from Saudi Arabia, where he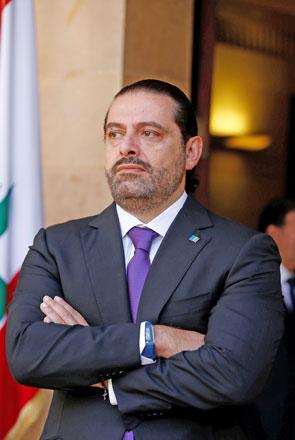 Nov 04,2017
BEIRUT — Lebanon's prime minister, Saad Al Hariri, resigned on Saturday, saying he believed there was an assassination plot against him and
Newsletter
Get top stories and blog posts emailed to you each day.