You are here
More than 290,000 killed in Syria war, monitor says
By AFP - Aug 08,2016 - Last updated at Aug 08,2016
BEIRUT — Syria's brutal conflict has now claimed the lives of more than 290,000 people, a monitoring group said on Monday, giving its latest death toll for the devastating five-year war.
The Syrian Observatory for Human Rights said 292,817 people had been killed between March 2011 — when the conflict erupted — and the end of July.
The toll represents an increase of just over 10,000 people since the monitor gave its last account on May 26.
Among the dead are 84,472 civilians, including 14,711 children and 9,520 women, it said.
The observatory also documented the deaths of 50,548 non-extremist rebels and Kurdish militiamen.
Another 49,547 extremist militants including non-Syrians were killed.
A total of 104,656 pro-regime fighters were killed, among them 57,909 soldiers and 1,306 militants from the Lebanese Shiite movement Hizbollah, which is fighting on behalf of Damascus.
The monitor said that 3,594 of those killed have been unidentified.
The Britain-based observatory depends on a network of sources inside Syria to gather its information on the conflict.
It estimates that thousands more people are missing or have disappeared into detention centres run by various armed groups.
Related Articles
Aug 22,2015
AMMAN — The Border Guards have foiled an attempt to smuggle 290,000 narcotic pills and ammunition from Syria into the Kingdom, an informed s
Aug 14,2016
BEIRUT — Syrian and Russian warplanes have launched a wave of air strikes in northern Syria, killing dozens in areas held by a rebel allianc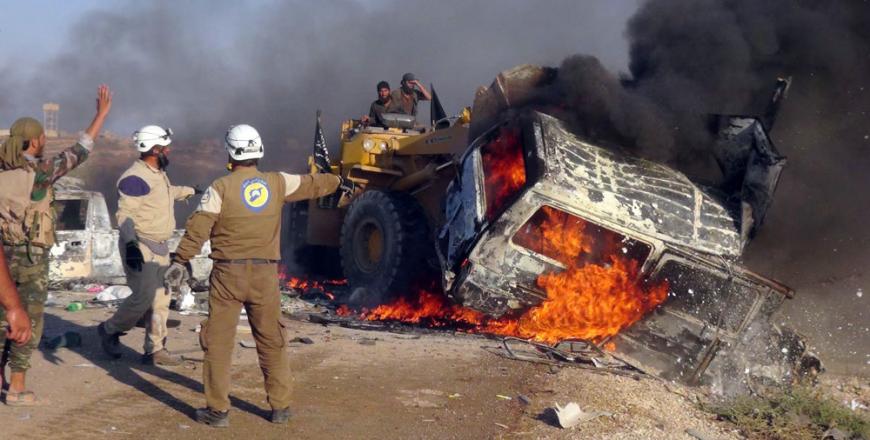 Sep 01,2016
BEIRUT — Rebels and extremists battled pro-government forces in the central Syrian province of Hama on Thursday as the country's UN envoy wa