You are here
Mosul's old heart in ruins six months after Daesh ousted
By AFP - Jan 11,2018 - Last updated at Jan 11,2018
MOSUL, Iraq — Along the waterfront of the Tigris River in Iraq's war-torn Mosul, gaping holes in hotel walls reveal little but enormous heaps of rubble.
Six months since Iraqi forces seized the country's second city from the Daesh terror group extremists, human remains still rot in front of Al Nuri mosque.
The building, denuded of its iconic minaret and largely reduced to ruins by the fighting, was the site of the only known public appearance by Daesh leader Abu Bakr Al Baghdadi following the group's declaration of a "caliphate" in 2014.
Mosul residents have gone from euphoria at the city's "liberation" after three years of extremist rule to uncertainty.
The few souls who venture into the debris-strewn alleyways say their future is precarious.
Iraq forces defeated Daesh in Mosul in July 2017 after months of intense urban battles that reduced the historic Old City to ruins.
Pounded by international coalition air strikes and constant shell fire by the extremists, most of Mosul's residents fled.
Some never made it out.
Asma Mohammed's father and husband were killed in an air strike then hurriedly buried, like several of their neighbours, in improvised cemeteries on a vacant strip of land.
Mohammed said the strike missed its target, hitting civilians rather than extremists occupying the nearby buildings.
Iraqi authorities "say they need to investigate before issuing death certificates", she said, sitting in her modest Old City house, itself damaged during the violence.
She is one of many Mosul residents who count family members among those killed in air strikes.
The United States-led coalition against Daesh in Syria and Iraq has admitted to killing 817 civilians over three years of battling the group.
But according to sources in Mosul, some 2,000 civilians were killed in coalition air strikes and fighting in the city alone.
Since her parents died, Asma and her two children have survived day-to-day on donations from friends and neighbours.
When she thinks of the future, she begins to cry.
Only one other family has returned to this part of the Old City — that of Ansam Anwar, 30, who headed back just days ago with her husband and their five children.
In small whitewashed rooms around the inner courtyard of their house, the cold is biting. The utilities have been cut off and electricity metres torn from the walls.
Ansam's husband, a labourer, has yet to find work in the largely deserted Old City.
"There is still no water or electricity, my children are still deprived of school. Even the smell of rotting bodies continues to suffocate us," Ansam said as she moves away dust and debris covering the ground.
Related Articles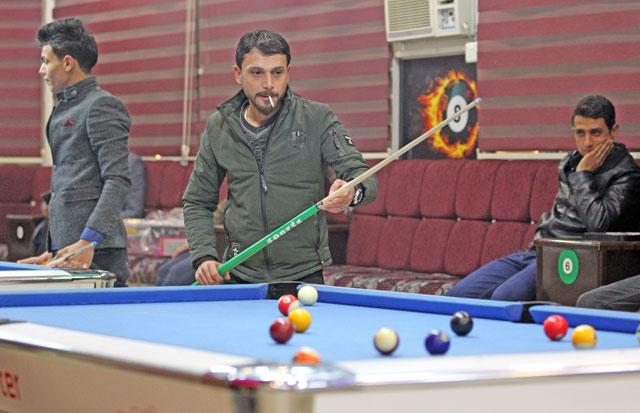 Jan 14,2018
MOSUL, Iraq — Even before the Daesh terror group took over her home city of Mosul, Iraqi 31-year-old Nesrine never imagined she would have a
Jul 02,2017
AMMAN — His Majesty King Abdullah on Sunday congratulated Iraqi Prime Minister Haider Al Abadi over the victories of the Iraqi army against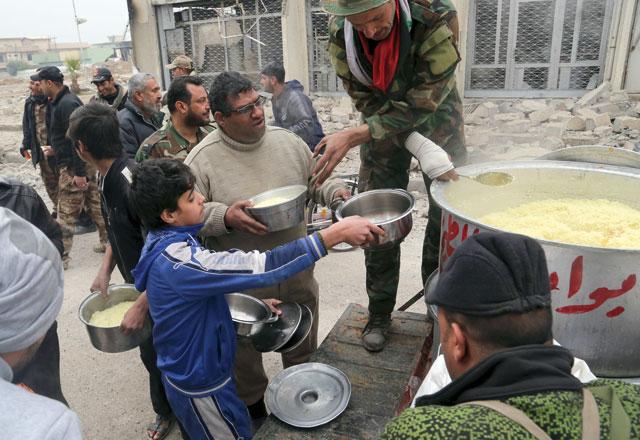 Jan 17,2017
DEBAGA, Iraq — While fleeing the Daesh terror group rule in northern Iraq three months ago, Laila saw two of her daughters die in front of h
Newsletter
Get top stories and blog posts emailed to you each day.