You are here
Nearly 9,000 migrants rescued in Mediterranean over weekend — IOM
By Reuters - Apr 18,2017 - Last updated at Apr 18,2017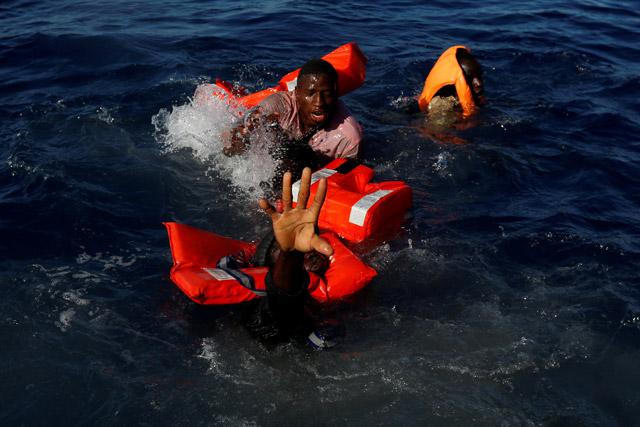 Migrants try to stay afloat after falling off their rubber dinghy during a rescue operation by the Malta-based NGO Migrant Offshore Aid Station ship in the central Mediterranean in international waters some 25km off the coast of Zawiya in Libya, Friday (Reuters photo)
GENEVA — Nearly 9,000 mainly African migrants were rescued in the Mediterranean this past long weekend after being put by smugglers in Libya onto unseaworthy boats heading towards Italy, UN aid agencies said on Tuesday.
The migrants, many from Nigeria and Senegal with some from Bangladesh, are among an estimated 20,000 held by criminal gangs in irregular detention centres in Libya, the International Organisation for Migration (IOM) said.
On release, they pay to board the overcrowded boats, often just inflated rubber vessels that could not cross the Mediterranean, in the hope of starting a new life in Europe.
"It is obvious that better spring weather has encouraged smugglers to take people from their detention centres," IOM spokesman Leonard Doyle told a news briefing in Geneva.
"The smugglers have clearly taken them to sea and pushed them out in the hope and belief that they would be rescued."
More than 35 vessels, including private charity boats, the European Union border agency Frontex, the Italian and Libyan coastguards and 12 merchant ships were involved in rescuing dozens of vessels, the United Nations High Commissioner for Refugees (UNHCR) said.
"This was an overwhelming search and rescue activity by all sides involved," UNHCR spokesman Babar Baloch said.
"We repeat our calls on Europe, on the governments, to be out there saving lives. NGOs have been a great help in terms of filling up that vacuum," he added.
At least 900 migrants have died or have gone missing while attempting to reach Europe by sea so far this year, including 97 missing in the latest incidents between Thursday and Sunday, during which time 18 bodies were also found, Doyle said.
Some 36,000 migrants have been rescued, against 24,000 at this time last year, he said.
IOM reported earlier this month that growing numbers of African migrants passing through Libya are traded in what they call "slave markets" before being held for ransom, forced labour or sexual exploitation.
"So there's a full-on economy of trafficking or trading in migrants who think they are going to a better life in Europe and end up effectively in a gulag of exploitation," Doyle said.
Related Articles
Mar 29,2017
ROME — About 146 migrants are feared missing after their boat capsized after leaving Libya, according to a Gambian youth who was rescued fol
Feb 11,2015
More than 300 migrants were feared drowned Wednesday after their overcrowded dinghies sank in the Mediterranean, the latest boat disaster on the perilous crossing from Africa to Europe.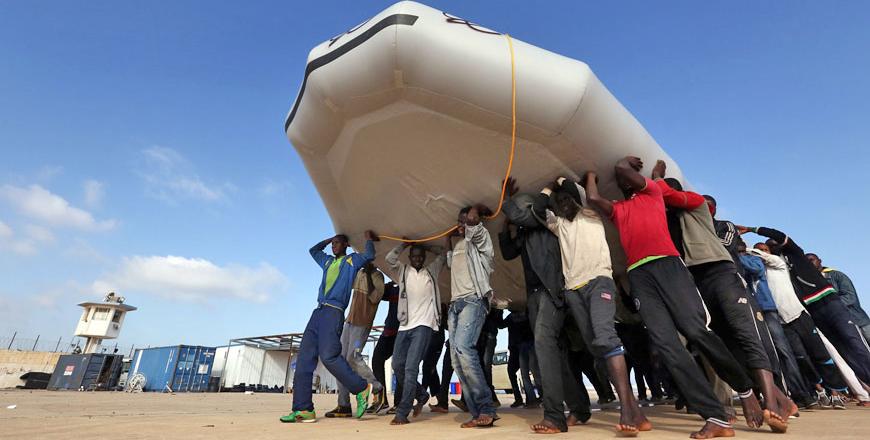 Oct 09,2015
ROME — Rival bands of traffickers are fighting over the lucrative migrant business in Libya and even intercept boats to extort the passenger
Newsletter
Get top stories and blog posts emailed to you each day.