You are here
Palestinian death toll rises to 40 killed by Israel since start of March of Return
By AFP - Apr 23,2018 - Last updated at Apr 23,2018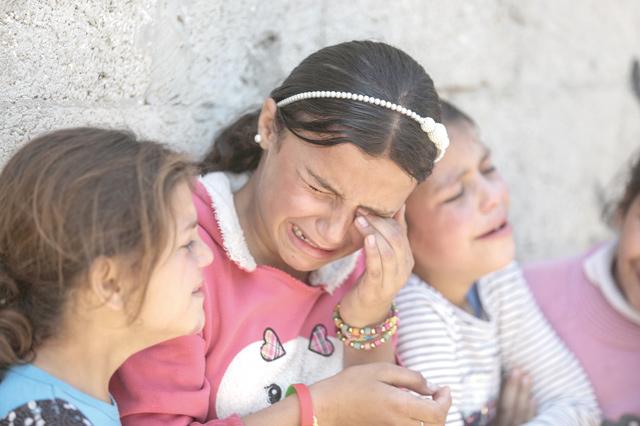 Relatives mourn during the funeral ceremony of Palestinian Said Muhammed Vehbe, 18, who was killed by Israel occupation forces during border demonstrations, in Khan Yunis, Gaza, on Monday (Anadolu Agency photo)
GAZA CITY, Palestinian Territories — Two Palestinians wounded by Israeli occupation forces were pronounced dead on Monday, a Gaza official said, bringing the toll from Israeli fire the beginning of protests in late March to 40.
A spokesman for the Hamas-controlled territory's health ministry named the latest fatalities as Tahrir Wahada, 18, and Abdullah Shamali, 20.
Wahada was shot in the head by Israeli occupation forces east of Khan Yunis on April 6, and Shamali died of "bullet wounds to his belly" sustained on Friday, according to the spokesman Ashraf Al Qudra.
Most of the 40 Palestinians killed by Israeli occupation forces since the start of "March of Return" protests on March 30 were shot by snipers on the border, while a few others were killed by Israeli artillery or air strikes.
Tens of thousands of Palestinians in the coastal enclave, wedged between Israel, Egypt and the Mediterranean, have gathered at the border on consecutive Fridays to call for Palestinian refugees to be allowed to return to their former homes, from which they were forced to flee amind violence surrounding the creation of Israel.
Some protestors have thrown stones or burning tires at Israeli occupation forces.
Israeli occupation forces have responded with live ammunition, wounding hundreds in addition to thr 40 killed.
Israeli occupation forces say they only open fire in "self-defence" or to stop protestors attempting to breach the barrier separating the territory from Israel.
No Israeli casualties have been reported during the demonstrations.
More than 440 demonstrators suffered bullet wounds or gas inhalation on Friday, rescuers said.
Israel has drawn harsh criticism from rights groups along with calls for investigations by the United Nations and the European Union.
Israel has for more than a decade imposed a crippling blockade on Gaza, fighting three wars with Islamist resistance movement Hamas since 2008.
Related Articles
Apr 05,2018
GAZA CITY, Palestinian Territories — A Palestinian was killed by an Israeli air strike on the Gaza border early on Thursday, the health mini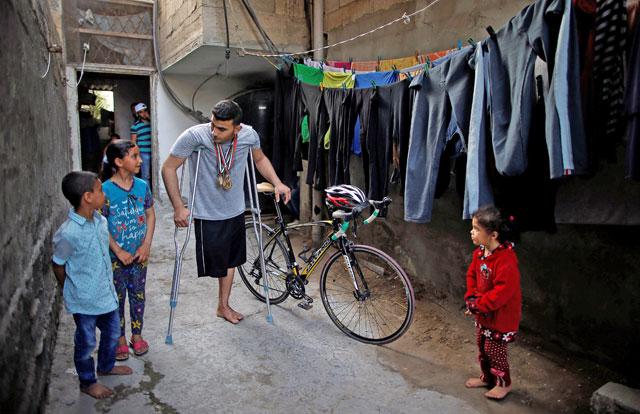 Apr 19,2018
GAZA, Palestinian Territories — A Gaza cyclist's dream of waving the Palestinian flag at the Asian Games has been shattered by an Israeli oc
Apr 28,2018
GAZA CITY, Palestinian Territories — When Palestinian Mohammed Al Mughari was shot by an Israeli occupation sniper on the Gaza border, it le
Newsletter
Get top stories and blog posts emailed to you each day.