You are here
PLO official 'shocked' by US silence on Israeli settlements
By AFP - Jan 26,2017 - Last updated at Jan 26,2017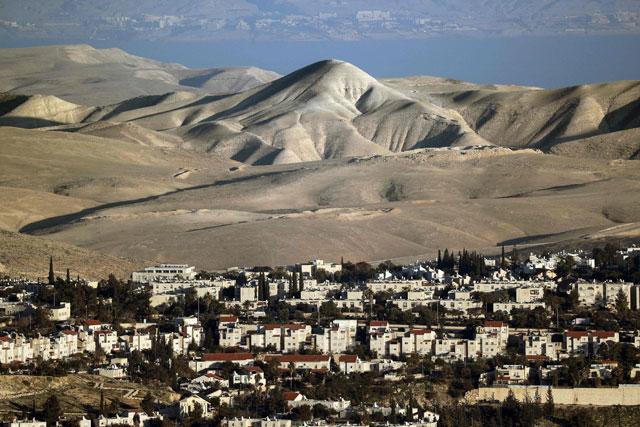 A photo taken on Monday from Jerusalem shows the Israeli settlement of Maale Adumim in the Palestinian West Bank with the mountains at the east of the Jordan River in the background (AFP photo by Thomas Coex)
RAMALLAH — A senior Palestinian official said Wednesday he was "shocked" by the White House's silence on Israeli settlement expansion and called on US President Donald Trump's administration to clarify its policy.
"We used to hear condemnations, we used to hear American positions saying '[Israel] should stop settlement activities, it's an obstacle to peace'," Palestine Liberation Organisation Secretary General Saeb Erekat told AFP.
"Not commenting, does that mean that President Trump is encouraging... settlement activities? We need an answer from the American administration," he said.
Since Trump's inauguration last week, Israel has approved some 3,000 settler housing units in the occupied West Bank and in annexed East Jerusalem, signalling a sharp change of pace from such projects during the Barack Obama years.
In a telling break with the previous administration, the Trump White House did not condemn Israel's latest settlement announcements.
Erekat said he was "shocked" that the White House did not comment on the settlement announcements.
Settlements are viewed by much of the world as illegal and major stumbling blocks to peace efforts as they are built on land the Palestinians see as part of their future state.
Speaking in the Knesset, Israel's parliament, on Wednesday, Prime Minister Benjamin Netanyahu said the latest spate of building decisions are just the start of a new wave made possible by the changing of the guard in Washington.
"We have seen eight not easy years," he said in response to lawmakers' questions, recalling that on his first visit with Obama in Washington he was told bluntly to halt all settlement expansion.
"Not a brick," he said, switching from Hebrew to English.
"We have left that era," he said. "There has been one round [of new construction] and there will be more rounds."
Following Israel's approval on Tuesday of plans for 2,500 settler units in the West Bank, the United Nations expressed "grave concern" and the European Union said the move would "further seriously undermine" prospects for a two-state solution.
Related Articles
Sep 08,2016
WHITE PLAINS, New York — US Democratic presidential candidate Hillary Clinton chastised Republican rival Donald Trump on Thursday for talkin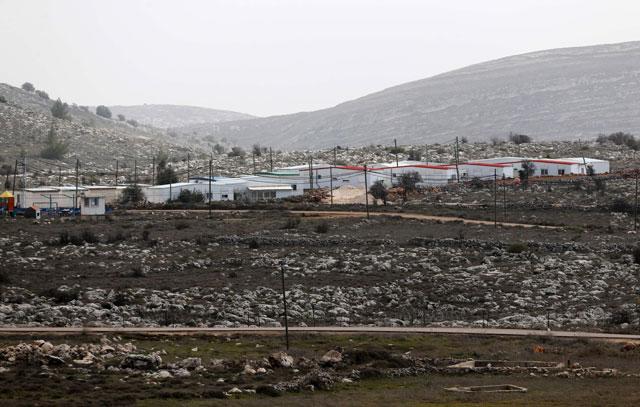 Feb 13,2017
OCCUPIED JERUSALEM — Israeli Prime Minister Benjamin Netanyahu, who warmly welcomed Donald Trump's election as US president, will visit the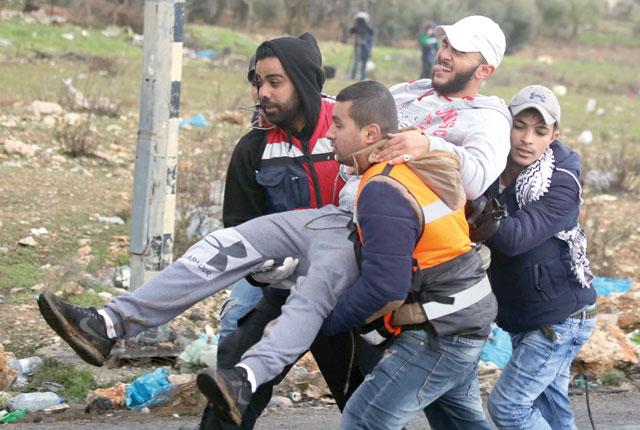 Jan 25,2018
RAMALLAH, Palestinian Territories —The Palestinians rejected US President Donald Trump's fresh threat to withhold hundreds of millions of do
Newsletter
Get top stories and blog posts emailed to you each day.