You are here
'Police in repressive 'crackdown' in Moroccan mining city'
By AFP - Jun 05,2018 - Last updated at Jun 05,2018
TUNIS, Tunisia — Human Rights Watch (HRW) on Monday accused Morocco's police of carrying out a weeks-long campaign of "repression" against protests in the northeastern city of Jerada, including mass arrests and alleged abuse in custody.
Security forces "used excessive force against protesters... arrested protest leaders and reportedly mistreated them in detention", New York-based HRW said in a statement.
Jerada has seen waves of peaceful protests since the deaths in December of two brothers trapped in an abandoned mine shaft as they tried to mine coal.
While mines were formally closed in the late 1990s, many have continued to eke out a living in shafts informally, while demonstrators have demanded a more viable way to make a living.
In mid-March, the peaceful protests turned into clashes with police, causing injuries on both sides.
"While some protesters threw stones on March 14 and authorities claim they also committed acts of arson, this would not justify the use of indiscriminate and excessive force, or the arrests that began before that date," HRW said.
"It would also not justify the suppression of peaceful protests or the alleged mistreatment of detainees," it said.
The NGO said 69 protesters, including three minors, were in prison or pre-trial detention, as of May 31.
The authorities also "recklessly drove a police van into a 16-year-old boy, who was severely injured", HRW said.
"Police agents broke into houses in Jerada without showing warrants, beat several men upon arrest, and broke doors and windows," it said.
A Moroccan government official in late April told AFP that allegations of violence and arbitrary arrests in Jerada were "unfounded".
"The arrests have been carried out in a framework of strict respect for the law under the supervision of the competent prosecutor," the official said.
There was no immediate response to Monday's statement.
But in reaction to the protests, the government has vowed to bar access to all abandoned mines in Jerada province and provide an alternative.
Another two miners died on Sunday in an abandoned lead mine in Jerada province after the partial collapse of a shaft.
Related Articles
Mar 11,2018
RABAT, Morocco — A leader of protests that began last December in the northeastern Moroccan town of Jerada was arrested on Saturday and was
Mar 19,2018
OUJDA, MOROCCO — Moroccan authorities have promised to close all abandoned mines in Jerada after months of social unrest in the former minin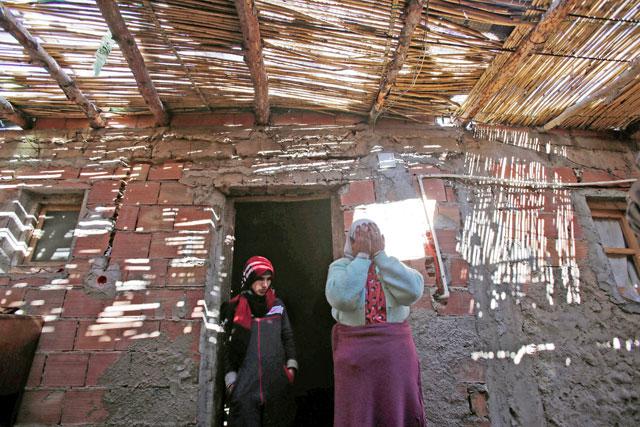 Feb 03,2018
RABAT/MARRAKECH, Morocco — Moroccans risking their lives scraping coal from abandoned mines have listened to local officials, the mining min
Newsletter
Get top stories and blog posts emailed to you each day.